Official Edgar Rice Burroughs Tribute and Weekly Webzine Site
Since 1996 ~ Over 15,000 Webzines and Webpages In Archive

Master of Imaginative Fantasy Adventure
Creator of Tarzan® and "Grandfather of American Science Fiction"
Volume 5551
---

THE MYSTERY OF THE ELEPHANTS' GRAVEYARD ~ 1932.09.04

---


As Tarzan entered the elephants' graveyard he saw a beast of incredible size bending over the prostrate form of Erich von Harben. The explorer lay as if dead. The air was filled with great flying reptiles. One of them, hissing loudly, swept close to the ape-man. As Tarzan gazed in wonder at these strange creatures the monster turned its neck and Tarzan found himself looking into great reptilian eyes. Then, the great creature turned and lumbered off. Tarzan hastened to the side of the young explorer.

"Did you see it too or am I mad?" cried Erich without wasting a word in greeting.

"What was it?" Tarzan asked.

"A dinosaur! The largest of them all! The Gigantosaurus!" cried Erich. "I pretended to be asleep. . . come! We'll follow it." "Here's its cave!" von Harben announced as he led the way to a great cavern. "If you hadn't come, I would not have entered. No man but you would dare to enter that cavern alone."
http://www.erbzine.com/mag8/0807.html
The strips in our ERBzine series are small samples of the giant supersize 15" x 20" reprints now available from Dark Horse Books.

Each hard cover volume of Dark Horse's comprehensive collections of Hal Foster's Tarzan Sundays reprints over 120 strips on high-quality paper and in eye-popping color, replicating their appearance back in the 1930s when they were brand new!

Featuring historical essays on Tarzan and Foster, these astonishing volumes are a must for every collector!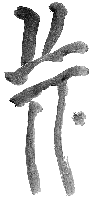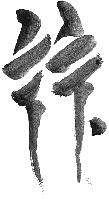 BILL HILLMAN
Visit our thousands of other sites at:
BILL and SUE-ON HILLMAN ECLECTIC STUDIO
ERB Text, ERB Images and Tarzan® are ©Edgar Rice Burroughs, Inc.- All Rights Reserved.
All Original Work ©1996-2016 by Bill Hillman and/or Contributing Authors/Owners
No part of this web site may be reproduced without permission from the respective owners.