Official Edgar Rice Burroughs Tribute and Weekly Webzine Site
Since 1996 ~ Over 15,000 Webzines and Webpages In Archive

Master of Imaginative Fantasy Adventure
Creator of Tarzan® and "Grandfather of American Science Fiction"
Volume 5547
---

THE FORBIDDEN PLACE ~ 32.08.07

---


Tarzan's friend, young Erich von Harben, the explorer, was off on another expedition. With him he had Tarzan's monkey, Nkima. The blacks from the safari returned in panic, telling of blood-chilling danger in a forbidden place. But another moon had risen before Nkima returned. . . alone.

Tied to the monkey, Muviro found a piece of shirt upon which von Harben had written in blood his desperate plea for help. Upon learning the contents of the note, Tarzan set forth at once to seek his friend in unknown danger at the elephant's graveyard. A long march brought him in sight of the great canyons.

At the river side, Tarzan greeted his old friend, Duro the hippopotamus and was ferried across. Then he began the almost perpendicular ascent of the towering cliff. As he reached for the summit, a stone gave way beneath his foot. Nkima shrieked in terror and leaped from his shoulder. Then Tarzan fell!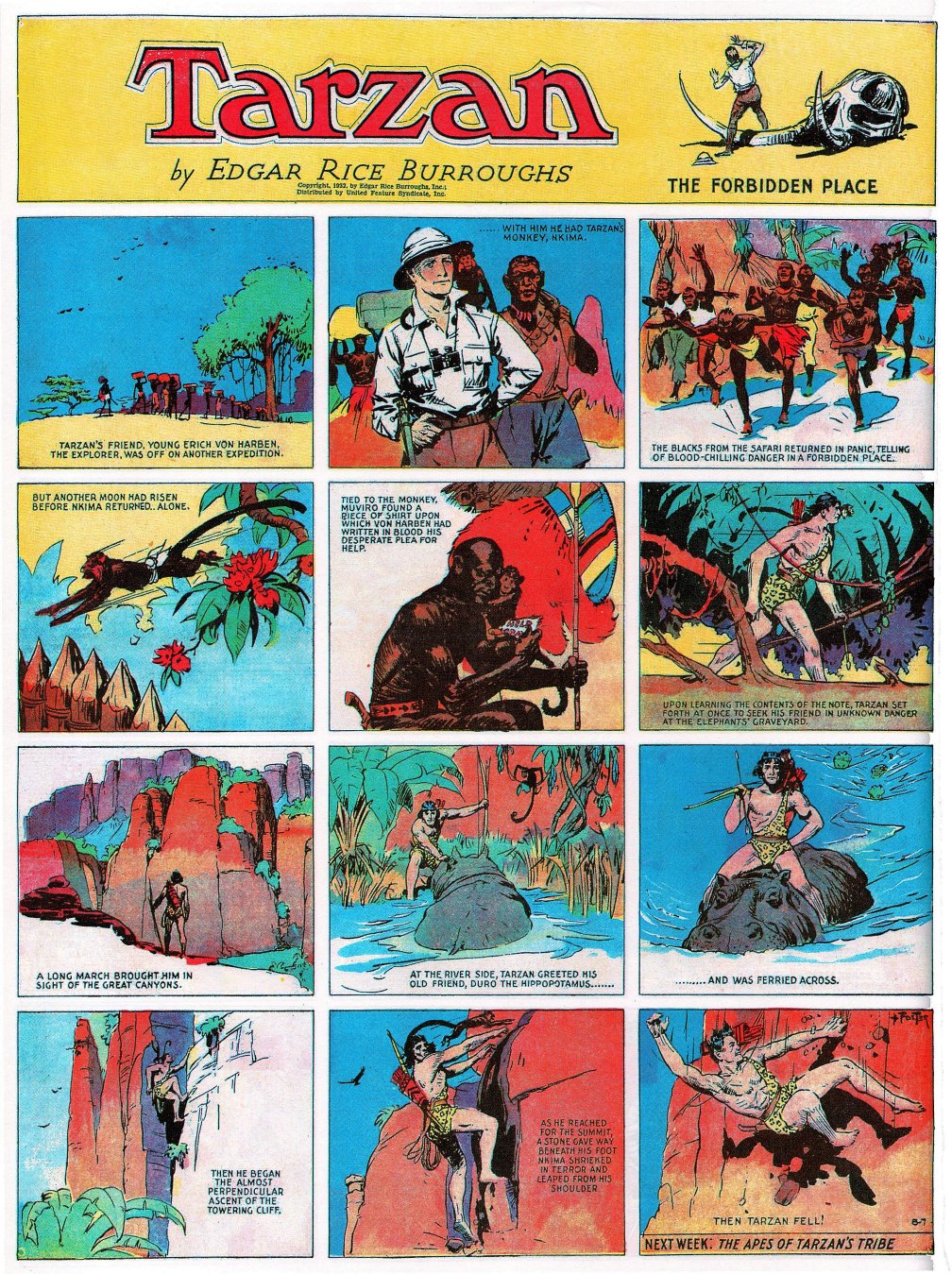 The strips in our ERBzine series are small samples of the giant supersize 15" x 20" reprints now available from Dark Horse Books.

Each hard cover volume of Dark Horse's comprehensive collections of Hal Foster's Tarzan Sundays reprints over 120 strips on high-quality paper and in eye-popping color, replicating their appearance back in the 1930s when they were brand new!

Featuring historical essays on Tarzan and Foster, these astonishing volumes are a must for every collector!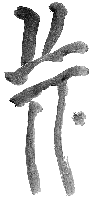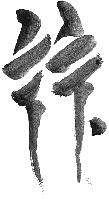 BILL HILLMAN
Visit our thousands of other sites at:
BILL and SUE-ON HILLMAN ECLECTIC STUDIO
ERB Text, ERB Images and Tarzan® are ©Edgar Rice Burroughs, Inc.- All Rights Reserved.
All Original Work ©1996-2015/2016 by Bill Hillman and/or Contributing Authors/Owners
No part of this web site may be reproduced without permission from the respective owners.