Official Edgar Rice Burroughs Tribute and Weekly Webzine Site
Since 1996 ~ Over 15,000 Webzines and Webpages In Archive

Master of Imaginative Fantasy Adventure
Creator of Tarzan® and "Grandfather of American Science Fiction"
Volume 5534a
---

THE WOMAN IN THE BLACK MASK ~ 1932.05.08

---

For months after Tarzan had saved her from death at the claws of her great red lion, Lenida, the lion tamer, lay in a French hospital bed. When the bandages were removed Lenida called for a mirror, but when she saw the ghastly damage that the lion's claws had done, she put her hands before her face to shut out the sight. Then did she resolve never to let anyone see her face again. When she left the hospital she wore a black mask. Later at Marseilles, she mystified customs officials by announcing that she was taking her lions back to Africa. Often had lions been brought from Africa for circus or zoo, but never had they been returned to the jungles.

When her lions were put aboard his trading steamer to be transported to the last outpost on the Gumwi River, Captain John Barry was as much mystified as the French officials. But the woman in the black mask never explained. She met all efforts at conversation in silence. Her only talk was for her lions, and she spent much time with them in the cage below decks. But when the Al-Albas attacked the boat. . . Tarzan led his comrades to the protection of the ship's saloon. Locked in, they prepared to defend with their lives the girl who had been the white priestess of the savage tribe. Then, unleashing her lions, like an avenging fury, the woman in the black mask swept to the attack. Before the onslaught of the beasts, the savages fled wildly. . . all but one. But as this one prepared to strike, Tarzan, with the speed of Ara, the lightning, sprang from the cabin.
http://www.erbzine.com/mag8/0805.html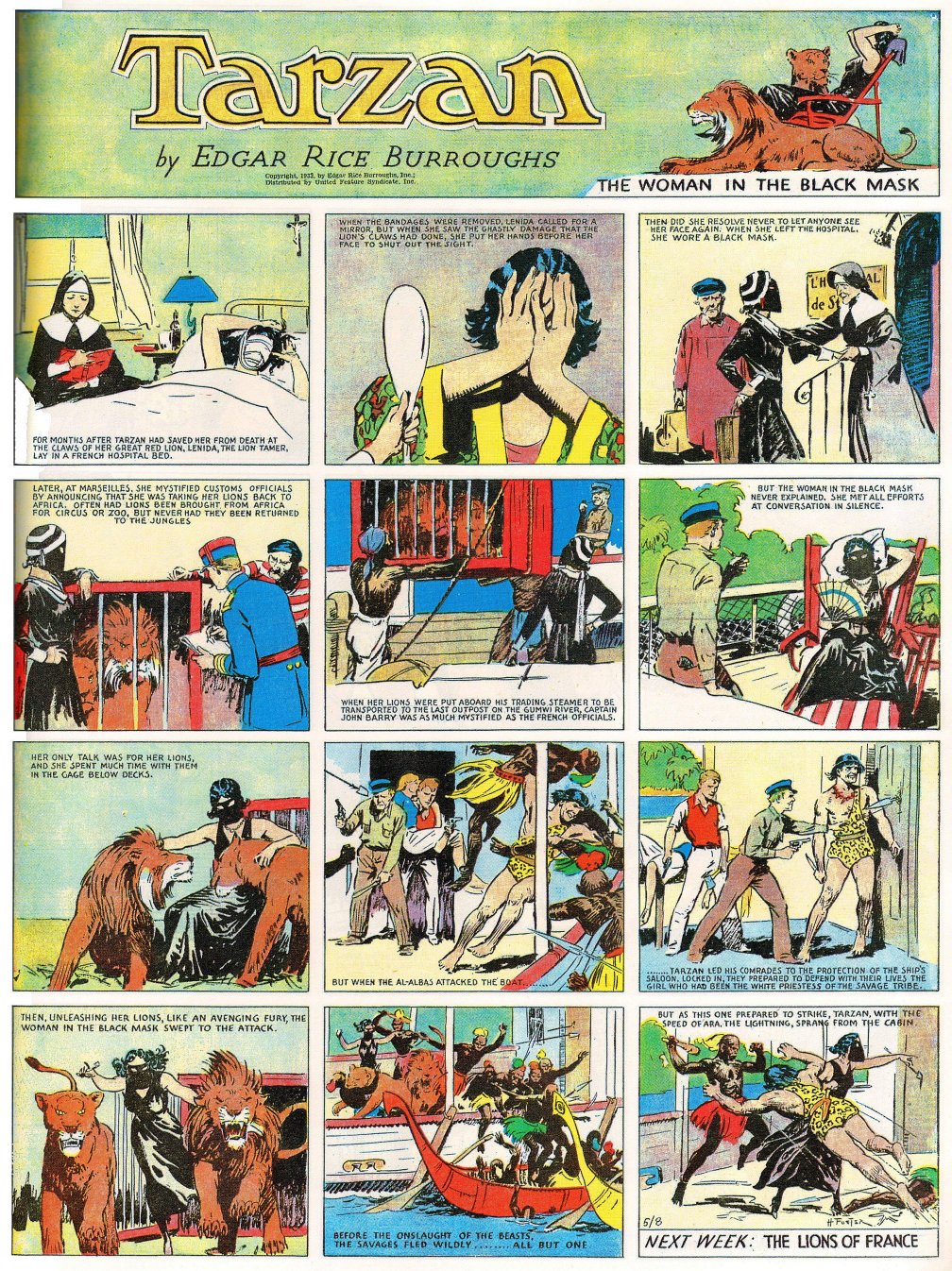 The strips in our ERBzine series are small samples of the giant supersize 15" x 20" reprints now available from Dark Horse Books.

Each hard cover volume of Dark Horse's comprehensive collections of Hal Foster's Tarzan Sundays reprints over 120 strips on high-quality paper and in eye-popping color, replicating their appearance back in the 1930s when they were brand new!

Featuring historical essays on Tarzan and Foster, these astonishing volumes are a must for every collector!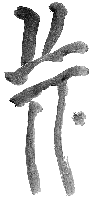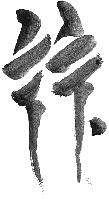 BILL HILLMAN
Visit our thousands of other sites at:
BILL and SUE-ON HILLMAN ECLECTIC STUDIO
ERB Text, ERB Images and Tarzan® are ©Edgar Rice Burroughs, Inc.- All Rights Reserved.
All Original Work ©1996-2015 by Bill Hillman and/or Contributing Authors/Owners
No part of this web site may be reproduced without permission from the respective owners.