click for larger images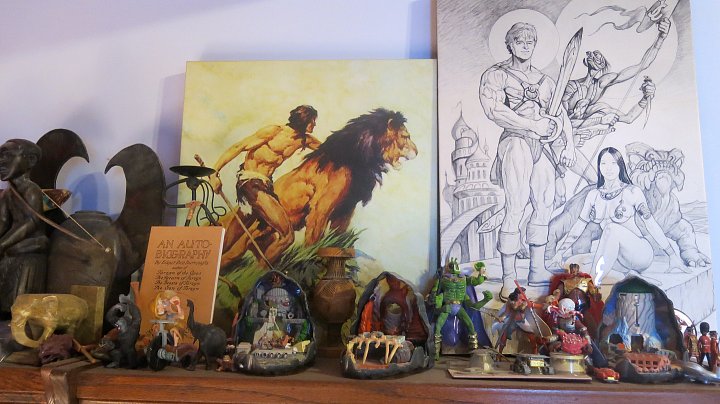 Art by two of our favourite artists: J. Allen St. John and Milan Fibiger
overlook our books and this shelf of Barsoomian and Jungle toys.

HARDCOVERS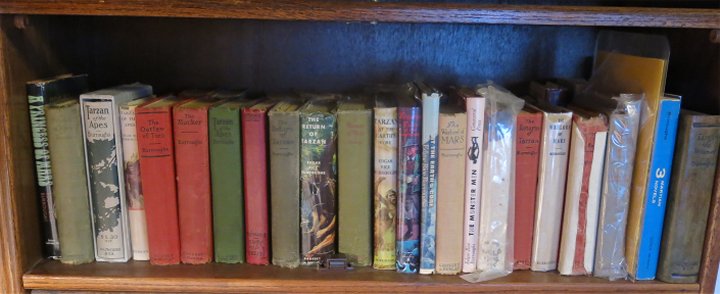 Books penned by Edgar Rice Burroughs in roughly chronological order.
It is very hard to keep my ERB items fully organized as I pull out items every week
to provide fodder for our weekly and monthly Webzines and Website updates.



Sadly I've never been able to afford many first editions -- or even repro dust jackets to showcase the books.




Some of these treasures may appear a bit ratty but they are well read and well loved.




I purchased my first ERB books in the early '50s and they have all survived to this day.




The stories are remarkable but in many cases the back stories as to
how the editions found their way to these shelves are almost as entertaining . . .




. . . every cover tells a story.




No real favourites here . . . they're all family members




Last shelf for now. . . there are many more "second stringers" elsewhere.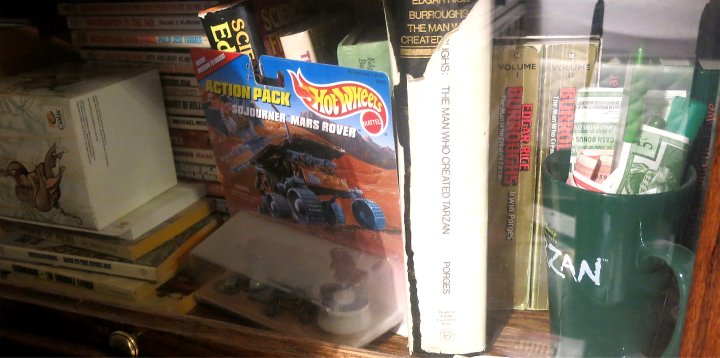 The Heins "work copies" ~ Odds and Sods ~ A few paperbacks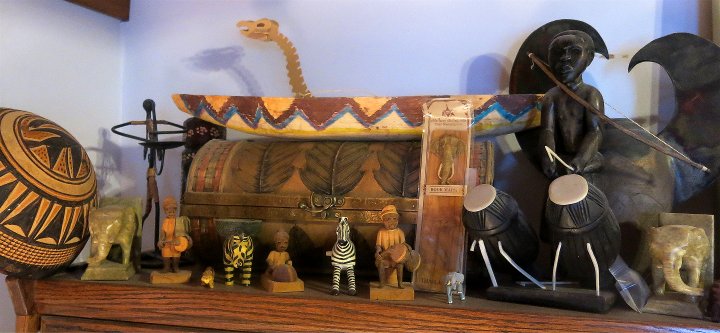 A few treasures from Africa



PAPERBACKS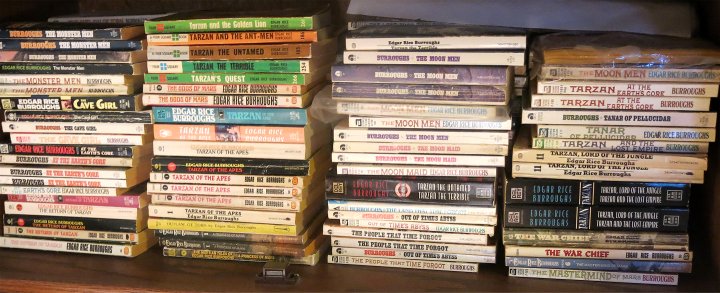 UK 4-Square ~ Ballantine ~ Ace ~ Del Rey




Look what the 60s boom generated ~ And a few BLBs




Great for reading on the road. . .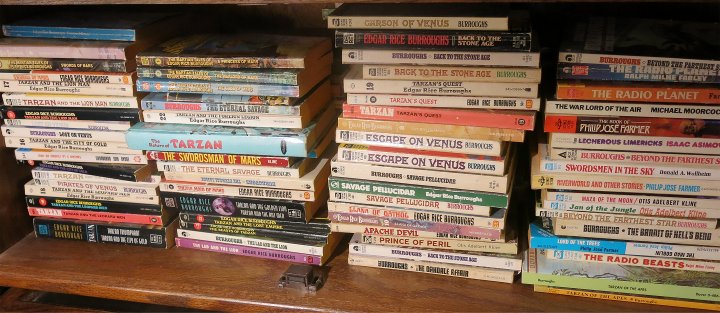 . . . the iPad allows these guys to stay home a lot more now.




Some interesting German hardcovers found their way into this PB area


COMICS and BIG LITTLE BOOKS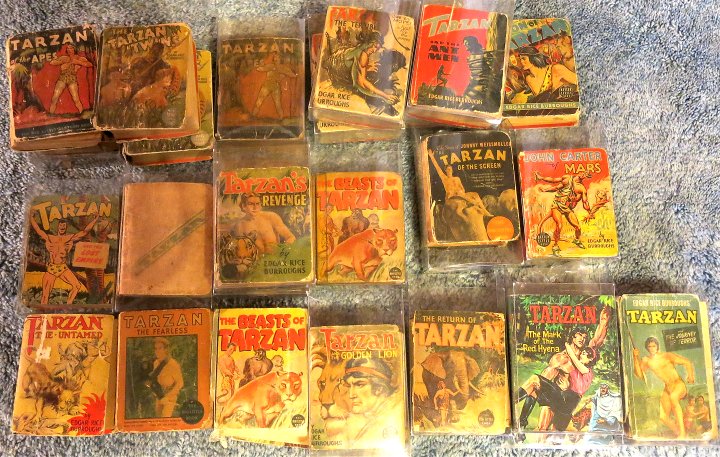 Tarzan the Terrible with the JCB flip motion found me in the late 1940s. . .
hooked on BLBs ever since.




I have all Mad mags up until they turned to colour and advertising.
The early Mad comics featured some great Tarzan and pulp hero parodies.




Marvel ~ DC ~ GK ~ Malibu ~ Charlton




Tarzan UKs ~ Dark Horse ~ Very early comics ~ Assorted


THE HILLMAN LIBRARY
EDGAR RICE BURROUGHS ROOM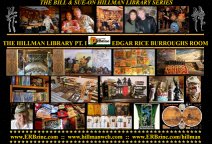 INTRODUCTION: ERBzine.com/hillman