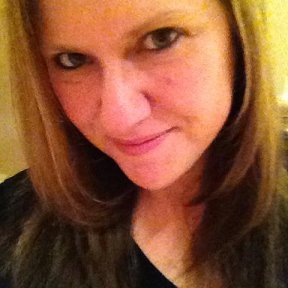 Leia Barrett-Durham

Leia (L R Barrett-Durham) is taking the international indie author world by storm with her two popular series, The Trust Series and The Fear Series, and other works spanning the genres of epic fantasy, paranormal romance, sci-fi, horror, and even children's literature. She has published eight novels, and one short story, in her first two years of writing and has been asked by conventions all around the United States to be a guest specializing in self-publishing, word building, research, and Geeky Stained Glass artistry.
Her amazing Tarzan stained glass window was the featured piece in this year's ECOF auction, bringing in an astounding $1,600.00. A native of northern Alabama, she is not only an author, but a seventeen-year master in the trade of stained glass when she's not at her day job as a Network Technician for one of the biggest Credit Unions in the south. Her Geeky Stained Glass is extremely popular on the con circuit.
She makes fan-inspired items ranging from superhero logos, Dr. Who, Sherlock Holes, not to mention 3-D dragons, gargoyls, and fairies. She takes custom orders on the spot and loves a challenge. Recently, our very own ERB fellow, Jim Thompson, commissioned her very first Edgar Rice Burroughs inspired glass masterpiece of Thuvia and the Banth. You've never seen anything quite like it!
Find out more about her Amazon and Facebook!
www.facebook.com/lrbarrettdurham
www.facebook.com/wildcatmtnartistry
www.facebook.com/geekystainedglass