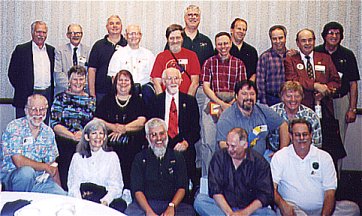 The National Capital Panthans:
(front row) John Tyner, Victoria Huckenpohler, Jim Thompson, Laurence Dunn, and Mike Conran.
(second row) Debby Gray, Joan Bledig, Bob Hyde, Steve Wadding, and Bill Hillman
(back row) Bill Morse, Huck, Don Gray, Bill Bowles, Bruce Wood, Dick Spargur, Henry Franke, David Critchfield, Bob Jacoby, George McWhorter, & Bill Ross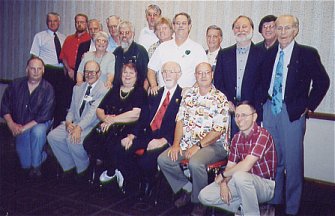 The ERB APA Members:
(front row) Laurence Dunn, Huck, Joan Bledig, Bob Hyde, Ralph Brown, Henry Franke
(back row) Dennis Wilcutt, Steve Miller, Bill Morse, D.J. Howell, Bob O'Malley, Jim Thompson, Bob McGeeney?, Bill Hillman, Mike Conran, Tony Menegazzo, Bob Zeuschner, Bill Ross, & Pete Ogden.