Official Edgar Rice Burroughs Tribute and Weekly Webzine Site
Since 1996 ~ Over 10,000 Web Pages in Archive
Presents
Volume 4967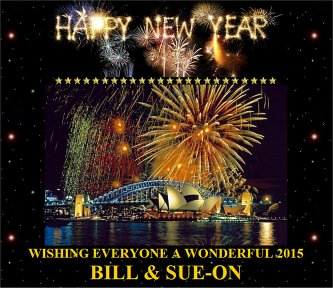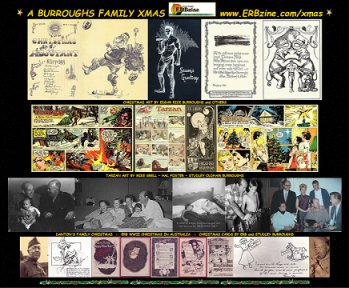 .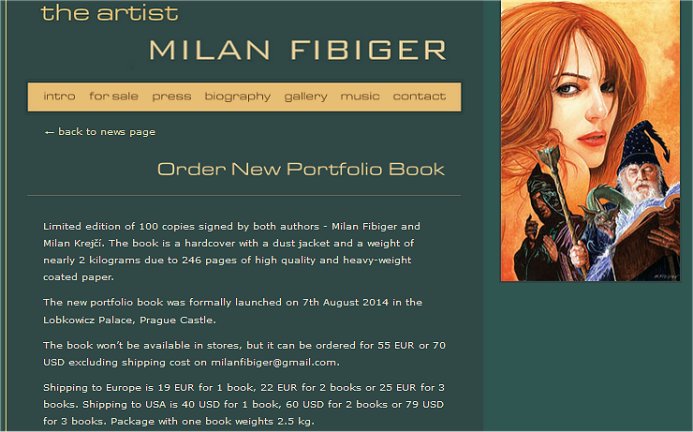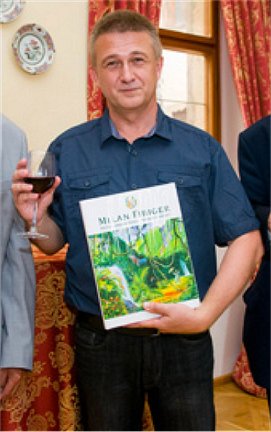 For full information on the Milan Fibiger portfolio and amazing art visit his Website at:
www.milanfibiger.com/en
Milan's spectacular ERB-related art has been featured in ERBzine many times, such as at:
www.erbzine.com/mag45/4586.html
www.erbzine.com/mag30/3011.html
www.erbzine.com/mag41/4111.html
2012 ERB CENTENNIAL CELEBRATION: TARZANA, CALIFORNIA
Contact:
milanfibiger@gmail.com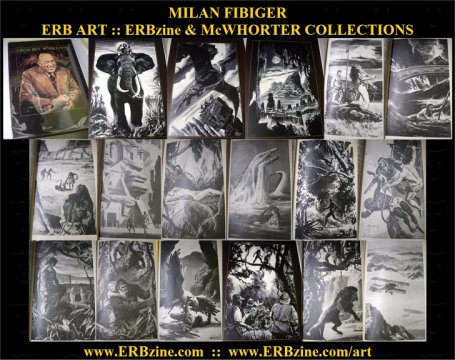 Click for full collage

"Must-Have" Collectibles from



POSTERTEXT
Postertext are a small team of bibliophiles who love art and literature.
They design unique art prints, posters, wall decor for book lovers using no lines, no edges - just words.
Posters made entirely out of text from your favorite books.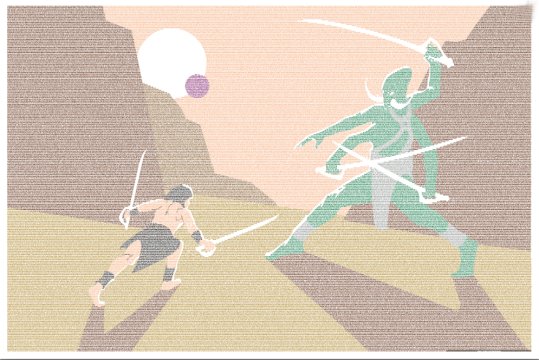 Edgar Rice Burroughs'
A PRINCESS OF MARS
by PosterText

This A Princess of Mars poster is created using the entire text from the book.

The words of A Princess of Mars are splattered across the page here in an explosive spurt of energy that seamlessly and breathlessly fuses this work of art together. In this illustration, the daring and valiant John Carter prepares to face an enormous and alien foe. Muscles converge beneath rippling skin of the lionhearted hero as he gathers himself for what could be his final battle. Although outweighed and outsized, John Carter faces his enemy with an unfazed and steady gait – prepared to fight for the greatest cause of all: true love. In this art print, the beginnings of a legendary conflict take shape as the Earthman and the Martian clash under the gaze of the far-off and hazy Barsoom moons.

A Princess of Mars is a story which reveals that love, regardless of where in the universe it takes place, remains strong through time and distance. This literary poster zealously captures this tale of action and love, and displays with bold fervor the spirit of the greatest love story our solar system has ever known.
TEXT COVERED: Entire text
MATERIAL: Satin Paper
SIZE: 24x36" - 91.4x61cm (Landscape)
AUTHOR: Edgar Rice Burroughs
$26.95 ~ Free Shipping $50+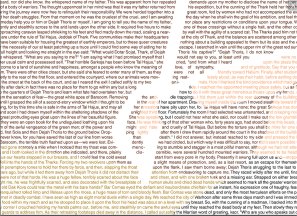 .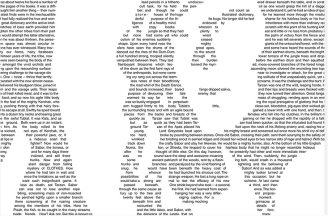 Edgar Rice Burroughs'
TARZAN OF THE APES
by PosterText

Tarzan of the Apes poster is created using the first 19 chapters of the book.

Using only the accomplished prose of Edgar Rice Burroughs, our Tarzan of the Apes poster creates a stunning portrait of the title hero himself: part man and part beast, overlooking the dangerous jungle which he will soon claim as his own. Shown here tightly gripping his father's knife, the illuminating detail of this design reveals a strong and detailed protagonist, burdened by his ongoing struggle between nature and nurture.

A multifaceted story of hardship, survival, and love, Tarzan of the Apes remains one of the most important and engaging books yet written. Through this beautifully crafted illustration, the power and majesty of one of literature's great noble characters can now co-exist with your walls at home or at the office, serving as an impressive reminder of the animal in all of us.
TEXT COVERED: 19 chapters of the book
MATERIAL: Satin Paper
SIZE: 24x36" - 91.4x61cm (Portrait)
AUTHOR: Edgar Rice Burroughs
$29.95 ~ Free Shipping $50+

These and many more classic and contemporary novels in poster format
are available at



http://postertext.com



Pulpdom Online #5 is now available for download
http://pulpdom.com/
Pulpdom #75, August, 2013, was the final traditional printed-on-paper issue.
Since then Pulpdom Online has continued the fundamental purpose of celebrating and investigating pulp magazines and their authors.
Pulpdom evolved from ERB-dom (first issue, May, 1960),
which was a magazine about Edgar Rice Burroughs, the most famous pulp magazine writer of all time.
ERB-dom lasted 89 issues, ending in 1976.
In 1988, Caz restarted The Fantasy Collector, with a name change to The Fantastic Collector,
which re-incorporated ERB-dom, and finally the name change to Pulpdom in January 1997.
ERBzine has created an online illustrated bibliography of
the ERB-dom issues and a Caz Profile.
Starting at:
www.erbzine.com/mag1/0117.html
ECOF 2015 will be hosted by the National Capital PANTHANS ~ Rockville, MD ~ June 4-7
Dum-Dum 2015 will be hosted by Peggy Adler ~ Clinton, CT ~ August 20 - 23
www.ERBzine.com/dumdum :: www.tarzan.com/meets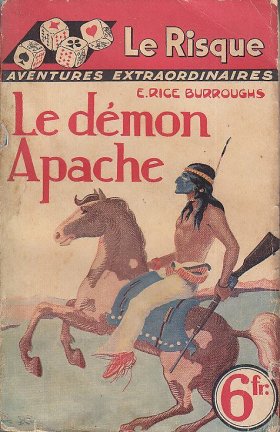 Apache Devil ~ French Edition
TARZAN IN AUSTRALIA ~ 1954
---
In the early '50s Australian radio imported the Tarzan radio show from America.
After they had aired 104 of these episodes they produced 1040 12-minute episodes of their own serial --
Tarzan, King of the Apes.
The series started about 1953 and many of the storylines were based upon ERB's books.
The most intriguing thing about these shows is that they starred Rod Taylor.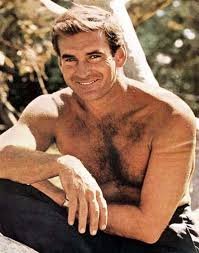 Rod Taylor became famous across Australia for his performance as Tarzan.
The show aired at 6 p.m. Monday to Friday in 1954.
It was one of many action-adventure serials for young listeners that were so popular in the 1950s.
Other actors took over the Tarzan role after Rod left the show
to become a popular Hollywood film actor.
www.rodtaylorsite.com/media/tarzan.mp3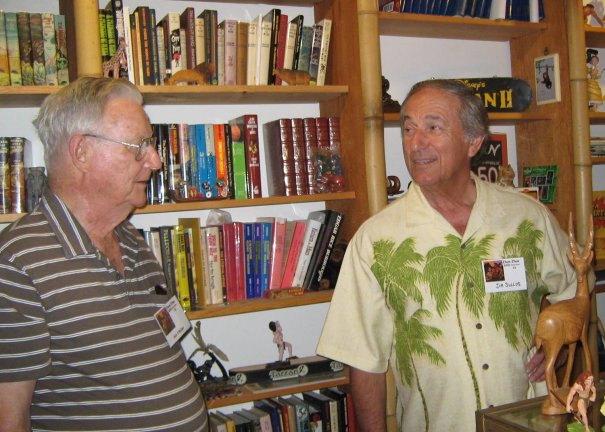 Photo from Jairo Uparella
The late Bob O'Malley and ERB, Inc. President, Jim Sullos
2010 Dum-Dum

Artist Joe Jusko before he changed careers.


Bill Hillman after he changed careers :)
Our neighour Lisa sent an amusing birthday card
on our birthday this month.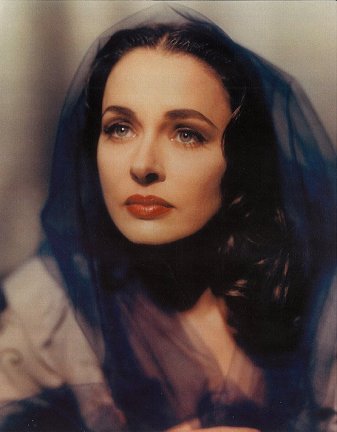 Lydie "Jane" Denier
More photos of Lydie in our ERBzine Feature from a few years back
The latest Weekly Colour Comics pages from
www.edgarriceburroughs.com/comics
A plethora of illustrated adaptations of the works of Edgar Rice Burroughs.
NEW EVERY WEEK
All for $1.99 per week.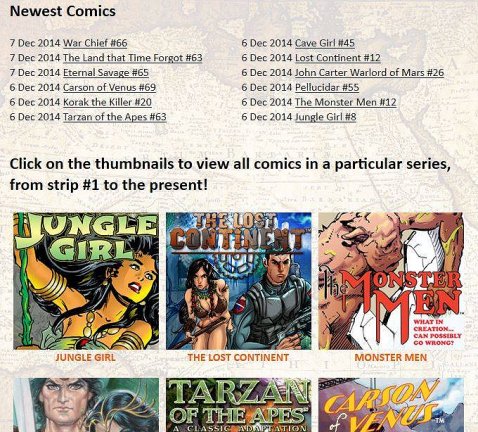 VISIT THE ERBzine COMICS ARCHIVE
www.ERBzine.com/comics


Coming Later This Year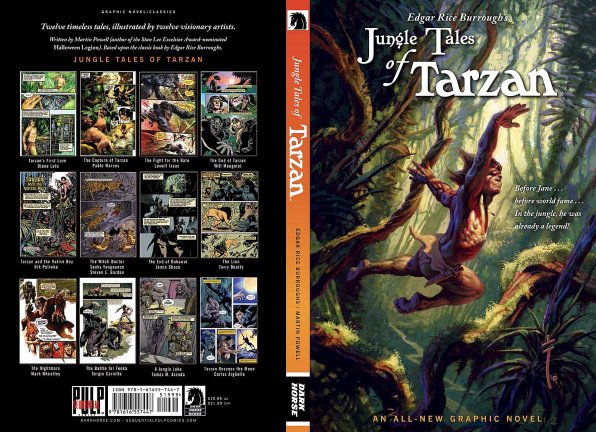 Pulp/Dark Horse Comics' Jungle Tales of Tarzan graphic novel. $19.99
Sequential Pulp/Dark Horse Comics' Jungle Tales of Tarzan graphic novel. $19.99 RSP.
There will be a deluxe signed edition of 250 strictly limited copies for $49.99.
It has the embossed cover with dust jacket.
Dark Horse Presents #8
(Mike Grell variant cover)
48 pages for only $4.99!

When the skin of a cyclist turns up in a public pool minus all of its innards, Fred Van Lente's Detective Greene is on the case—he's the bizarre, towering redhead who tackles New York's weirdest crimes. And Mike Grell returns to Tarzan with Tarzan and the Gods of Opar." Plus, new chapters of Alex de Campi and Jerry Ordway's Semiautomagic, Sergio Aragonés's Groo, Brendan McCarthy's Dream Gang, and Ed Brisson's Murder Book, featuring art from JD Faith!

"Dark Horse's prestigious anthology series . . . showcases emerging talent alongside some of the greatest writers, artists and cartoonists comics has to offer, as well as promising new and underground talents."—ComicsAlliance
TFAW Logo Pre-Order Dark Horse Presents #8 (Mike Grell variant cover) Now @ TFAW.com

Creators

Writers: Fred Van Lente, Alex de Campi, Ed Brisson, Mike Grell, Brendan McCarthy, Mark Evanier
Artists: Mike Grell, Brendan McCarthy, Guiu Vilanova, Jerry Ordway, JD Faith, Sergio Aragones
Cover Artist: Mike Grell

Publication Date: March 18, 2015
Price: $4.99
UPC: 7 61568 24116 7 00821
.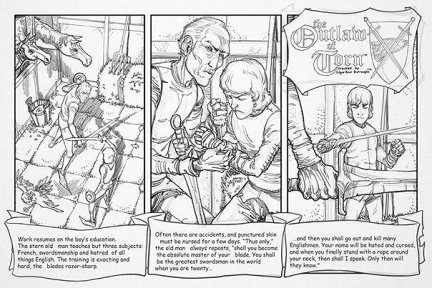 Work in progress on THE OUTLAW OF TORN™
adventure strip for ERB, Inc.
www.edgarriceburroughs.com/comics
Visit our Cartoon Archive
11 Galleries of Cartoons from previous ERB Eclectica pages
www.ERBzine.com/cartoons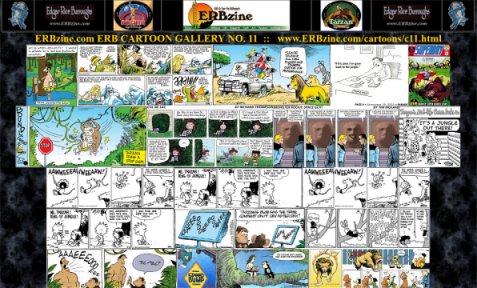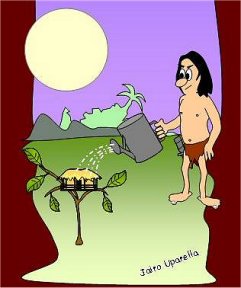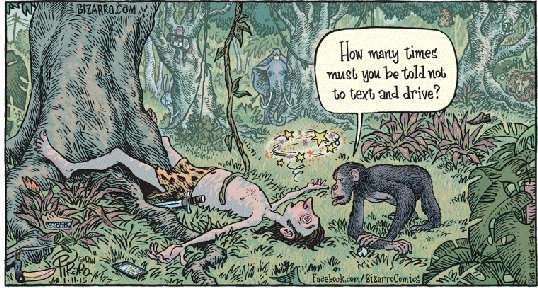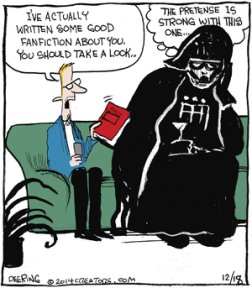 Thanks to John Martin for suggesting many of the above cartoons





BILL HILLMAN
Visit our thousands of other sites at:
BILL AND SUE-ON HILLMAN ECLECTIC STUDIO
All ERB Images© and Tarzan® are Copyright ERB, Inc.- All Rights Reserved.
All Original Work © 1996-2015 by Bill Hillman and/or Contributing Authors/Owners
No part of this web site may be reproduced without permission from the respective owners.