Official Edgar Rice Burroughs Tribute Weekly Webzine Site
Since 1996 ~ 10,000 Web Pages In Archive
Volume 4545

ERBzine REMEMBERS THE 2013 LOUISVILLE DUM-DUM
Photos by Bill and Sue-On Hillman
Captions by Sue-On - Expanded from our Facebook pages
click for larger images

5. Huckster Room: Presenters ~ Dealers ~ Bidders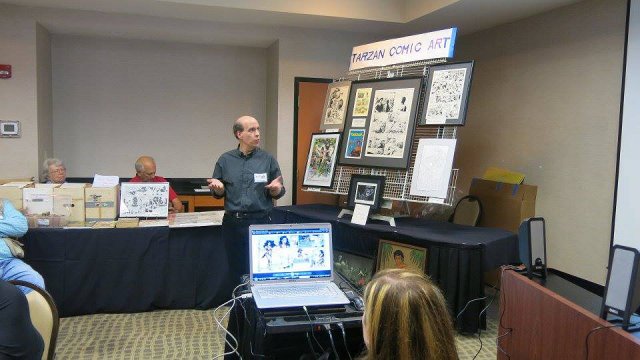 Once the hucksters room was set up and in business, Martin Powell gave his presentation:
" ERB Comic Strip Script Writing."
Martin is currently the author of the online weekly comic strips
Carson of Venus, The Eternal Savage, The War Chief, and The Cave Girl for ERB, Inc.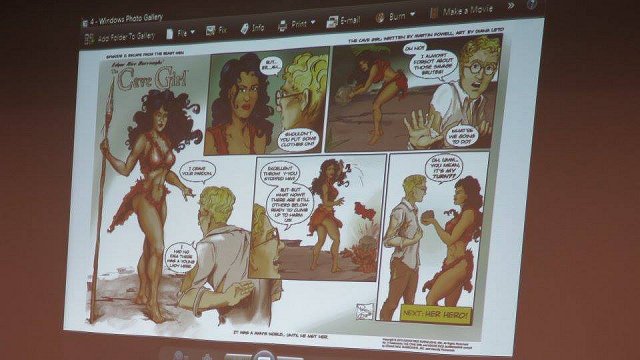 A video by artist Diana Leto
with whom Martin collaborated on ERB's The Cave Girl.

Lane Batot awaits his turn
to continue his talk on working with
Dr. Jane Goodall and the chimps in Africa.
Lane peppered his talk with many funny anecdotes,
some of which he shared after
the Friday night dinner at the Cardinal
Hall of Fame Restaurant next door to the hotel.

Martin discussed his work and
answered questions from the audience.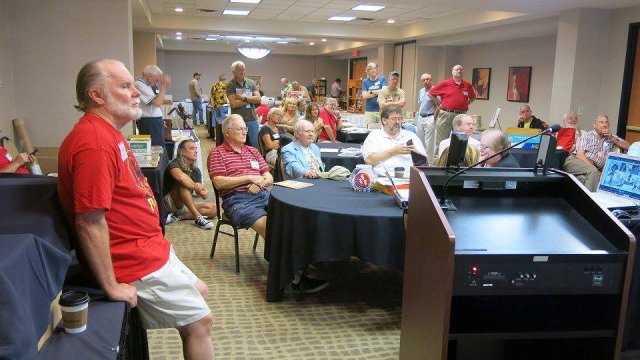 John Tyner and the ERBfans in the hucksters room for the presentations and the BB auction.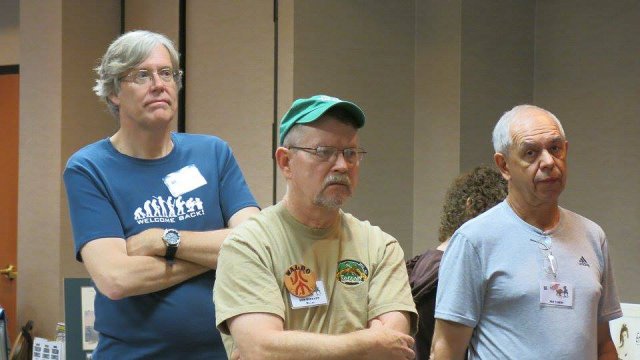 Jim Hadac, Bob Hibbard, and Joe Lukes listen
while checking out the goods being readied for the BB aucction
following the lunch break.

ERB's great granddughter
Llana Jane Burroughs
is joined by Eva, Greg, and Kenneth in the huckster's room.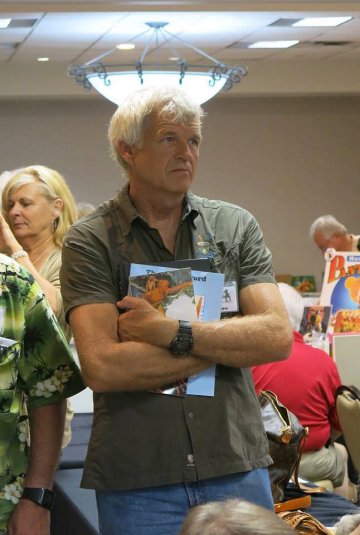 Dr. Phil Currie shares his love of ERB with everyone in attendance.

BURROUGHS BIBLIOPHILES AUCTION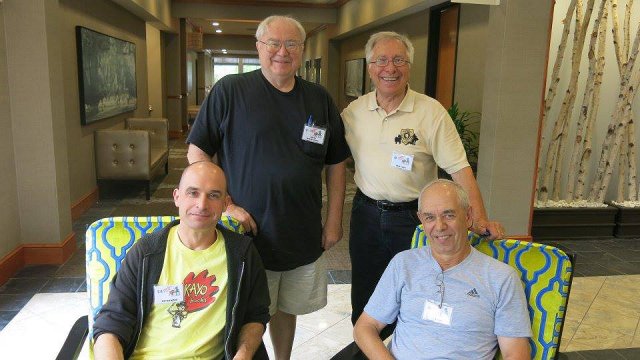 David, Fred, Devon, and Joe waiting for the auction to begin!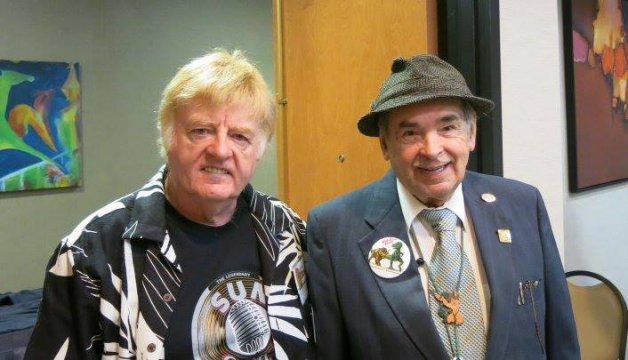 George McWhorter arrives and the auction will soon begin.
The list of items was augmented greatly by George's contribution
from the Ekstrom Library collection.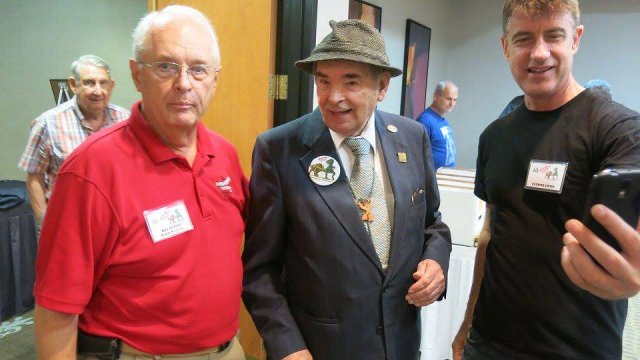 Ray Le Beau, George and Patrick exchange greetings on the way to their seats for the auction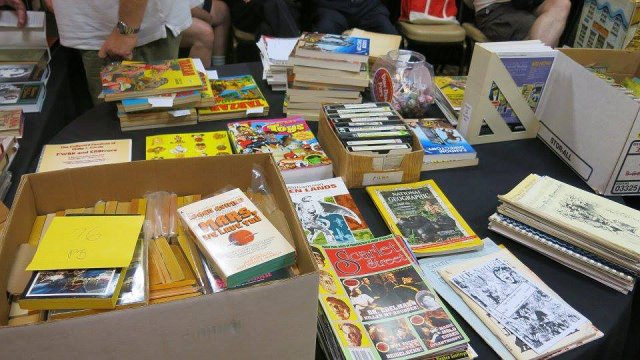 Some of the items up for grabs - all ERB related -
foreign editions, comics, books, fanzines, toys...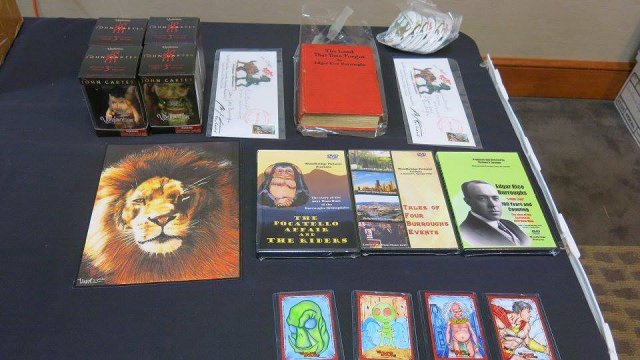 DVDs. rare VHS tapes! collector's cards.
I really wanted that one of the thark, but alas, a higher bid won...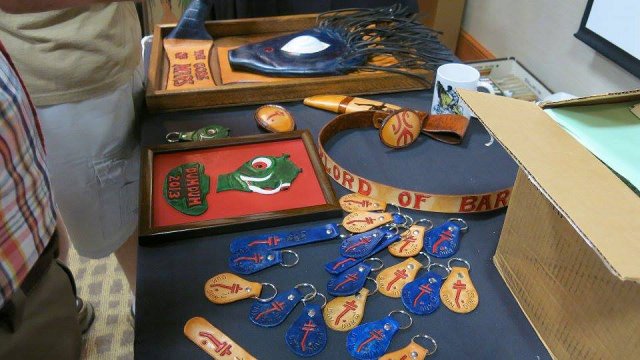 These incredible leather pieces are the creations of Bob Hibbard.
He donated all of them to the BB auction - much desired by all in attendance!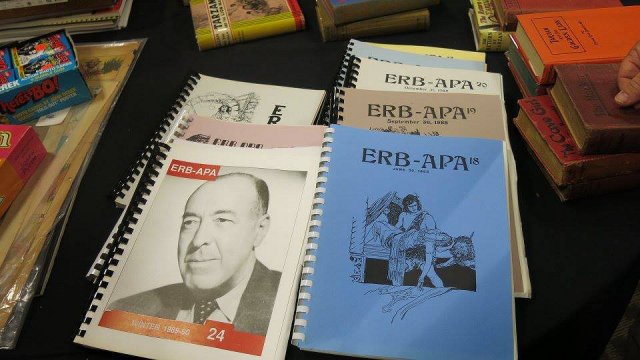 Copies of past ERBAPAs Edgar Rice Burroughs Amateur Press Association publications
for those who do not have a complete set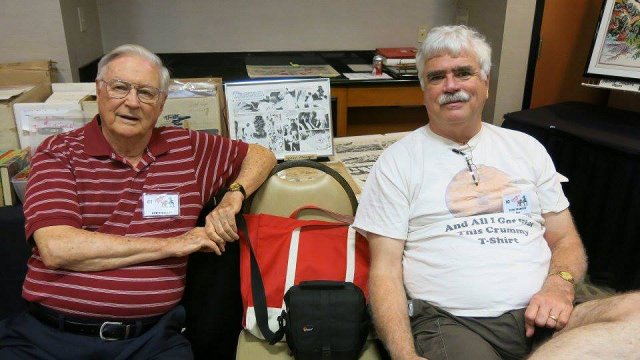 Bob O'Malley and Dick Spargur waiting for the bidding to begin!

Eva hiding her number from Dr. Currie

Dennis Keith Wilcutt is smiling.
He`s got his items pegged!

John Buchheit:
Ready, set to bid!

Bill Wagner donated one of ERB's books
for the attendees to bid on -
for the privalege of signing
his/her name inside the cover.
Joan Beldig has been winning the bid
to be the first signature for many years...

Ah... Becky, that hat looks perfect on you, Pardner:-)

Bill Ross and Mike Conran check
to make sure all the itmes are set out.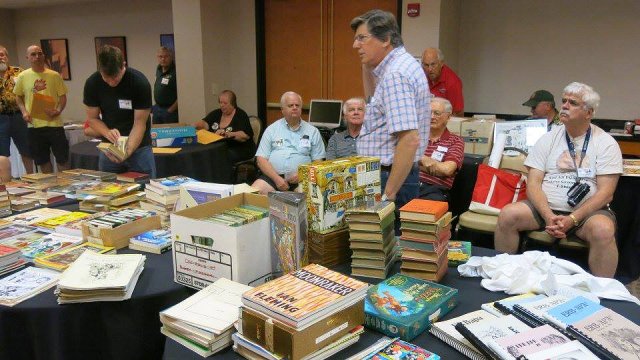 Bill Ross works his crowd.
I had to ask where MY Bill was so I didn't bid against him ;-)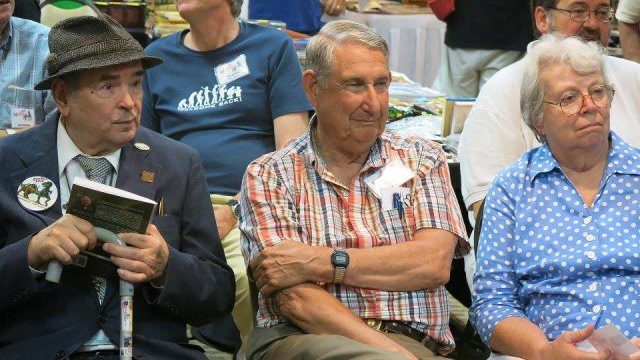 Brad and Pat Vinson have always been in a bidding war
with Jim Thompson on the higher-priced items.
If Brad hesitates, Pat jumps in!
This way, she won't have to listen to Brad's disappointment ;-)

George was not allowed to bid,
as he had donated so many of the items!

Yes, I was given a bidding card
by another attendee, Elaine Shelhorse
as I arrived too late to be given one.
I paid $30.00 just to have
one of Bob Hibbard's key fobs!
I also got a "collector's card"

No, I didn't win the leather Plant Man,
but having a picture taken with it
was good enough for me:-)
It was either Jim Thompson or Brad Vinson
who won the bid on this.

I did buy some comic strips for Bill.
Gotta keep the kid happy ;-)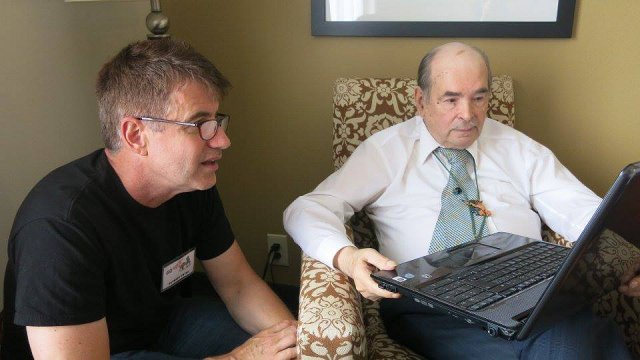 After the auction, George came up to our room to relax a bit before the banquet.
Patrick dropped by and we checked out a few ERB sites on our laptop.
I was able to snatch several cookies from the foyer
(set out by the hotel) to go with our coffee.
This snack held us over until the banquet at 7 pm.


..
LOUISVILLE 2013 DUM-DUM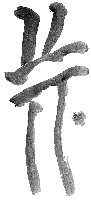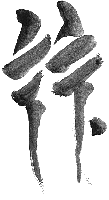 BILL HILLMAN
Visit our thousands of other sites at:
BILL AND SUE-ON HILLMAN ECLECTIC STUDIO
ERB Text, ERB Images and Tarzan® are ©Edgar Rice Burroughs, Inc.- All Rights Reserved.
All Original Work ©1996-2013 by Bill Hillman and/or Contributing Authors/Owners
No part of this web site may be reproduced without permission from the respective owners.