Official Edgar Rice Burroughs Tribute Weekly Webzine Site
Since 1996 ~ 10,000 Web Pages In Archive
Volume 4541

ERBzine REMEMBERS THE 2013 DUM-DUM
Photos by Bill and Sue-On Hillman
Captions by Sue-On - Expanded from our Facebook pages
click for larger images

1. KENTUCKY ARRIVAL
.

Bill and I left home on August 5, headed for the annual Edgar Rice Burroughs convention (Dum-Dum) being held in Louisville, KY this year: August 8, 9, 10, 2013. As always, we take music-related side trips along the way.

This year we planned our route to take in Central City, in Western Kentucky, the place where two of our favourite musical influences -- Don and Phil Everly -- spent many of their pre-fame years. We've featured many of their songs in our repertoire over our 50-years of performing and this was a chance to visit many of the places that the Everlys sang about in John Prine's song, PARADISE: Muhlenberg County ~ Green River ~ Peabody Coal Company ~ Rochester Dam. . . and Paradise.

Bill has fond memories of his first meeting with the Everly Brothers back in 1964, when he performed as an opening act for the Cavalcade of Stars show featuring Everlys, Roger Miller, and the Newbeats.


.
.



.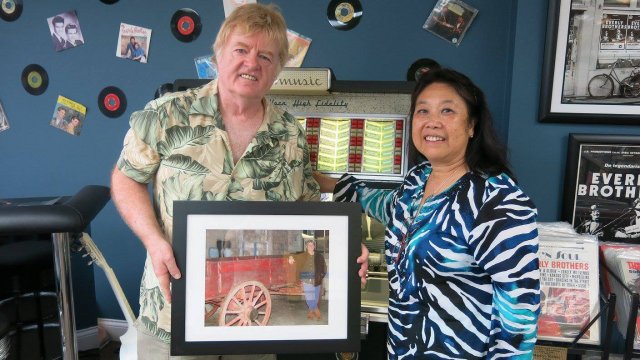 .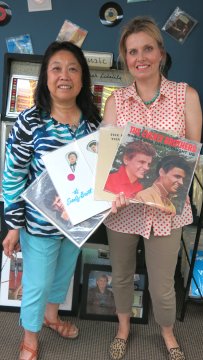 The Everly Brothers Museum is a labour of love for Carmel,
who manages the Central City Tourism Bureau.
The Everly Brothers have, in the past, performed at concerts
back in their hometown, often for a charitable cause.
.



.
.



.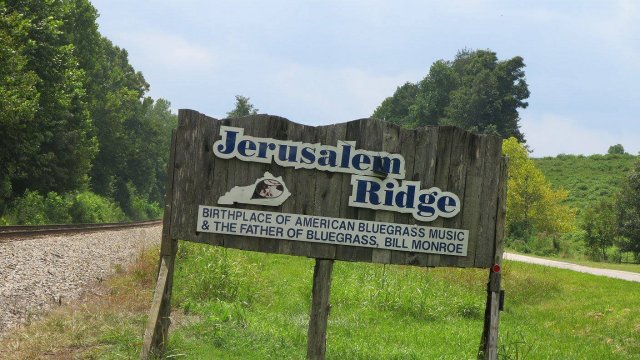 As we continued on our trip, we came upon the little town of Beaver Dam, KY.
This was not planned but Bill knew immediately that here was
Bill Monroe's home, the Father of Bluegrass music.
Monroe's Blue Moon of Kentucky was Elvis' first recording at Sun Records in Memphis.
.



.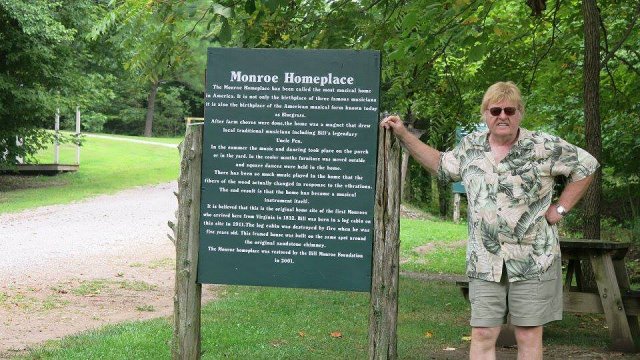 We followed the directions, across the train tracks, up a very winding road,
through a farmer's field, and came upon the homestead.
It was very rustic, and in the "hollows" were
various stages strung with lights, ready for any festival.
This brought back many memories of Manitoba's
Boggy Creek Mountain Music Festival,
where we were performers as well as organizers
with Lewis Kaselitz, who was originally from Tennessee.
.



.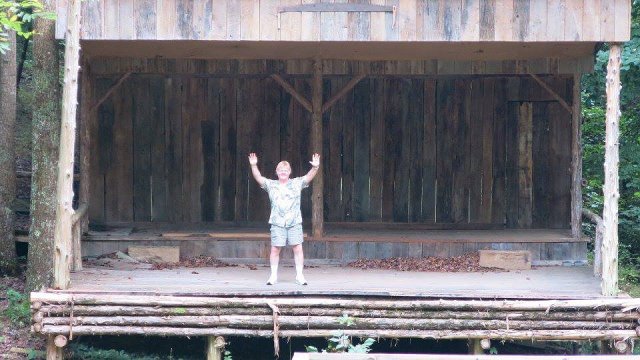 Bill just had to get on stage to absorb the spirit of Bill Monroe and the whole bluegrass vibe.
.



.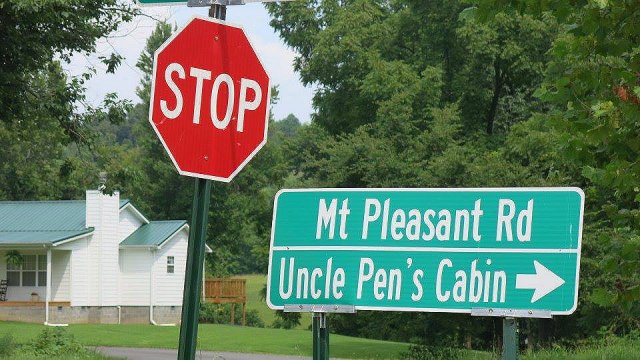 We found our way back down the hills only to see this sign
which took us onto another "jog" in our journey to Louisville.
Uncle Pen was Bill Monroe's uncle, whom he wrote and sang about:
Uncle Pen
"....Late in the evening about sundown.
High on the hill and above the town.
Uncle Pen played the fiddle lord how it would ring.
You could hear it talk; you could hear it sing"
.



.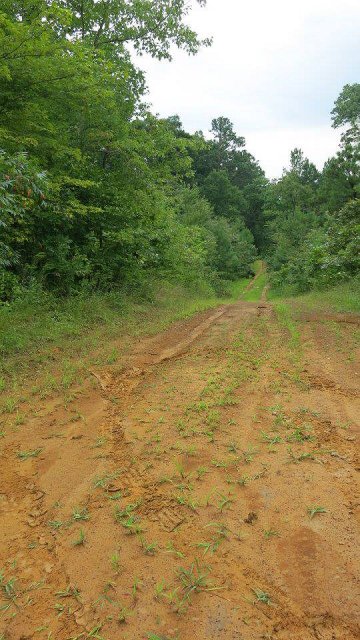 Unfortunately, the "curator" of Uncle Pen's cabin decided it was a slow day and
he went back to town.
Our GPS, Carmen the Garmin said that if we followed Uncle Pen Lane,
we would meet up with the main road.
The gravel road gave way to a narrow dirt road.
But Carmen insisted and we've always trusted her!
.



.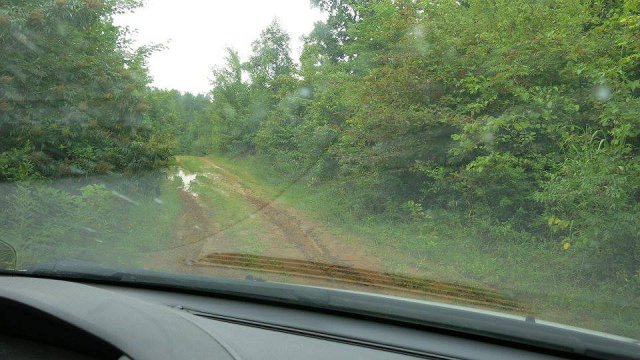 Just another .7 miles to the main road, Carmen said.
Only now, the dirt road has deteriorated into deep ruts,
some filled with water, others with rocks.
At .5 miles, we finally found a space wide enough for us to turn around.
"Keep left! Over to the right! Stay straight! Gun the engine! Watch that rock! Don't slow down!"
Poor Jeddak - our Honda Civic...got us out of a bad spot,
along with Bill's skillful driving and MY screaming directions ;-)
.



.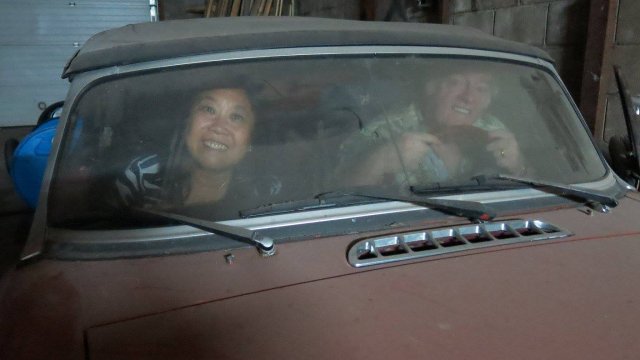 The car was a bit of a mess, as you can see ;)
This is actually a picture of Don Everly's first sports car.
He bought it with his first royalty cheque,
and has since donated it to the museum in Central City.
Our Honda did carry lots of that yellow soil in the wheel wells for most the rest of the trip.
Can we call that "souvenirs"?
.



.
PARADISE
Everly Brothers | John Prine (composer) live | John Fogerty | Jim and Jesse 1976
When I was a child my family would travel
Down to Western Kentucky where my parents were born
And there's a backwards old town that's often remembered
So many times that my memories are worn.
Chorus:
And daddy won't you take me back to Muhlenberg County
Down by the Green River where Paradise lay
Well, I'm sorry my son, but you're too late in asking
Mister Peabody's coal train has hauled it away
Well, sometimes we'd travel right down the Green River
To the abandoned old prison down by Adrie Hill
Where the air smelled like snakes and we'd shoot with our pistols
But empty pop bottles was all we would kill.
Then the coal company came with the world's largest shovel
And they tortured the timber and stripped all the land
Well, they dug for their coal till the land was forsaken
Then they wrote it all down as the progress of man.
When I die let my ashes float down the Green River
Let my soul roll on up to the Rochester dam
I'll be halfway to Heaven with Paradise waitin'
Just five miles away from wherever I am.
.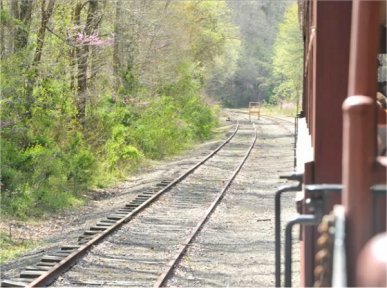 .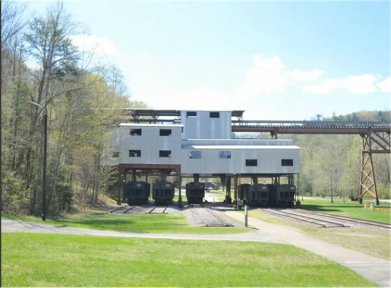 Next Week. . . The Mangani gather for the annual Dum-Dum
LOUISVILLE 2013 DUM-DUM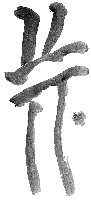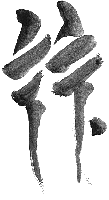 BILL HILLMAN
Visit our thousands of other sites at:
BILL AND SUE-ON HILLMAN ECLECTIC STUDIO
ERB Text, ERB Images and Tarzan® are ©Edgar Rice Burroughs, Inc.- All Rights Reserved.
All Original Work ©1996-2013 by Bill Hillman and/or Contributing Authors/Owners
No part of this web site may be reproduced without permission from the respective owners.