Official Edgar Rice Burroughs Tribute Site
Since 1996 ~ Over 10,000 Webpages in Archive
Volume 4503
\A MARTIAN SYLLABARY
By Christopher Fulkerson
This is the syllabary of a language I began to create in 1985. It takes a few sounds I determined to be basic to the names and words created or borrowed by Edgar Rice Burroughs in his popular Mars novels, and uses them in patterns created in a systematic way, meant to suggest a mathematics: the 7x7 and symmetries are quite intended. Each symbol has both a linguistic and an archetypal meaning.

The sounds I chose to notate encourage certain sounds to perhaps have some iconic consistency.

This syllabary is entirely original. None of the Burroughs names or words are preserved in it, except the syllables of the name of the goddess Issus, whose name Burroughs did not invent, though he changed her primary attributes to other than the traditional Egyptian ones. The meanings of each symbol are of my own assignation. There is nothing in the Burroughs text to indicate any of these particular shapes.

Shortly after creating it I sent this chart and some of my work to the Burroughs Estate and to Disney Films, but received no reply.

Download the MARTIAN LANGUAGE BOOKLET
This consists of the pages below and a few others.
---
Click for full-length images
---
---
---
A key to understanding the relationship between Ancient and Recent Martian,
which together form Modern Martian.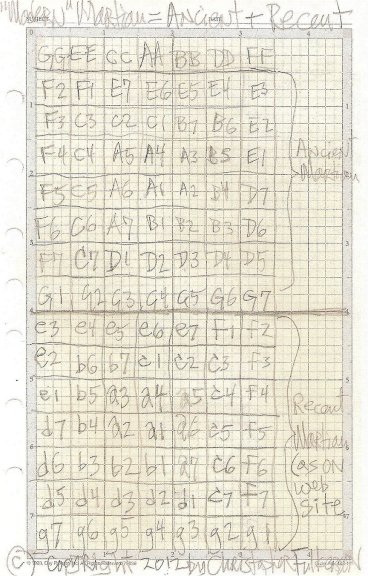 PDF FILES
Martian Units of Measure
Martian Warrior's Motto: Dakhoonou'oon
Martian Syllabary 01
Martian Syllabary 02
Martian Syllabary 03
Martian Words 1
Martian Words 2
Martian Words 3
Martian Words 4
Martian Words 5
All Martian Syllabary Work Copyright 1985/2013 -
Christopher Fulkerson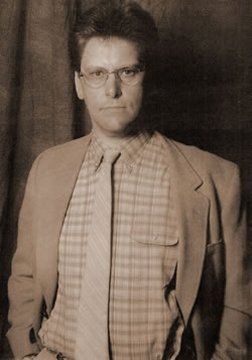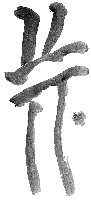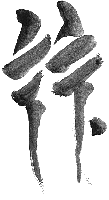 BILL HILLMAN
Visit our thousands of other sites at:
BILL AND SUE-ON HILLMAN ECLECTIC STUDIO
ERB Text, ERB Images and Tarzan® are ©Edgar Rice Burroughs, Inc.- All Rights Reserved.
All Original Work ©1996-2013 by Bill Hillman and/or Contributing Authors/Owners
No part of this web site may be reproduced without permission from the respective owners.