Official Edgar Rice Burroughs Tribute Weekly Webzine Site
Since 1996 ~ 10,000 Web Pages In Archive
Volume 4111
.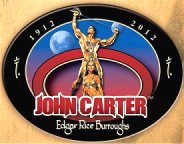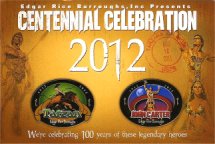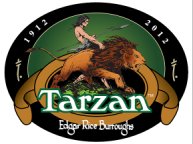 DAYS 1-4: Page 11
ERBzine CONTRIBUTORS
IN THE HUCKSTER ROOM
Buyers ~ Sellers ~ Traders
Fans ~ Artists ~ Writers ~ Collectors ~ Actors


.
Many of these photos and captions are adapted from Sue-On Hillman's FaceBook Galleries.
Our FB Galleries with the added feature of viewers' comments may be found at:
FACEBOOK:
.


.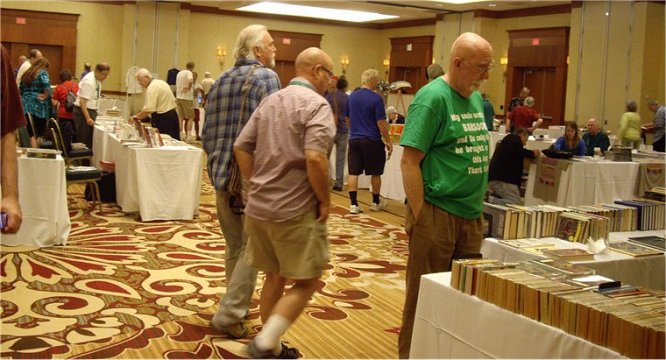 Early visitors and friends to the huckster room, which was opened every day at 9:00 am
.



.
The Take Me Back to Barsoom - I Want a Sequel booth

A poster from the John Carter movie
autographed by the star Taylor Kitsch
Along with display art by Joe Jusko


Bill Hillman and Council Member 4:
Actress Evelyn Dubuc
Background: Khanada and Annette Taylor and Jan Austin
ERBzine Refs:
JOHN CARTER - THE COUNCIL MEMBERS
OF HELIUM, BARSOOM (MARS)
Such a pleasure to meet charming
Helium Council Member Evelyn Dubuc.
I believe we were the first to visit and
sign up on the Council Members FB page:
www.facebook.com/groups/Councillors
.


.

The Banth Flyer with Woola aboard
Tarzan This flyer belongs on our John Carter site : ):


Bill and Steve Hurley with the flyer...
Discussing plans to feature it on www.johncarterofmars.ca

Steve shows off his ERB doodad tattoo.
Sue-On paid tribute to ERB on our 4,000 mile trek
last April to Tarzan's Morgan City jungles and bayous.

The ERB Colophon or "DooDad"

. .
DOODADS: Bill's ~ Sue-On's
.


.
.
.



.

Huckster and BB chairman Laurence Dunn
with Phil Normand and Caz Cazedessus behind


Rudy Sigmund taking advantage of
the post office kiosk set up in the huckster room.
ERBzine Refs:
.



..

Bill with Mr. and Mrs. Camille Cazedessus
Caz: Editor of ERB-dom and Pulpdom


Billy York, LA SubERB"Jack of all trades"
during the convention.
ERBzine Refs..

I have been wanting to meet the legendary Hugo Award winner Caz
since I bought my first ERB-dom fanzine back in the '60s.


The beautifully crafted York ERB quilt is a major
attraction in the guest room at the Hillman abode
..



.
NEXT:
ERBzine Contributors in the Huckster Room II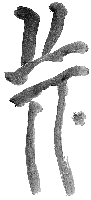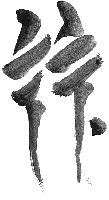 BILL HILLMAN
Visit our thousands of other sites at:
BILL AND SUE-ON HILLMAN ECLECTIC STUDIO
ERB Text, ERB Images and Tarzan® are ©Edgar Rice Burroughs, Inc.- All Rights Reserved.
All Original Work ©1996-2012 by Bill Hillman and/or Contributing Authors/Owners
No part of this web site may be reproduced without permission from the respective owners.