Official Edgar Rice Burroughs Tribute Weekly Webzine Site
Since 1996 ~ 15,000 Web Pages In Archive
.Volume 4106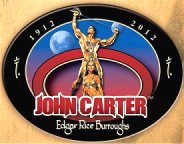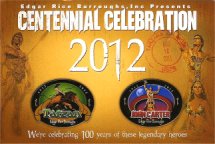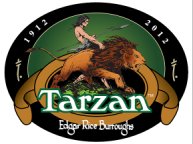 PAGE 6 ~ DAY THREE:
STAMP PRESENTATION
Stamp Page I | Stamp Page II | Stamp Page III | Main Contents



.
Many of these photos and captions are adapted from Sue-On Hillman's FaceBook Galleries.
Our FB Galleries with the added feature of viewers' comments may be found at:
FACEBOOK:
.


.Click for Links and Larger Images
The great banner that greets everyone as we approach the entrance.
Related LA Daily News Coverage in ERBzine 3924
.



Rudy Sigmund and Al Bohl
Checking their wallets ;-)


Sue-On and Burroughs Bibliophile chairman Laurence Dunn
happy to see Edie James again, after her hiatus of a few years.

ERBzine Ref Links

Laurence Dunn has been a longtime supporter and contributor to ERBzine
The Navigation page to many of his articles may be found at: ERBzine 0458
.


Edie James and her much-missed husband, Wayne,
have been devoted ERB supporters and researchers.
Our Guide to many of their Web features is at: ERBzine 1140
.



.
It was HOT, so Shirley B. , Nan, Shirley L., and the rest of us were very glad to find a big top to sit under.
This heat ain't nothin' for Shirley Burwell. See how she survived Africa while on safari:

ERBzine Ref Links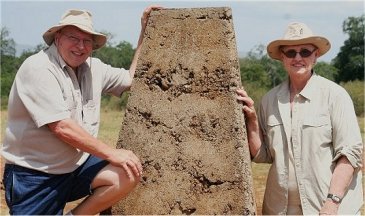 Join Mickey and Shirley Burwell
on safari in Africa starting at ERBzine 2811
.



.
Denny Miller, one of all-time-fan-favourite Tarzans, awaits the unveiling.
The event was fully covered by the media.

ERBzine Ref Links
.



.

The gathering crowd. Many were lining up to purchase
the new commemorative ERB stamp;
others were in line to have them "cancelled".


The Tarzana Community Centre stage has been prepared
The MC is getting ready for the big moment ;-)
.

ERBzine Ref Links
.



.

Jonathan Hart watches as various dignitaries
are acknowledged by the MC.


Excitement mounts
with the trooping of the colour...

ERBzine Ref Links

Jonathan Hart has appeared in ERBzine numerous times.
See his photo report of the 2010 ECOF


ERB's Military Connecction
See ERB: THE WAR YEARS
It was very fitting that there be a military presence considering
Edgar Rice Burroughs' lifelong involvement with the military:
Michigan Military Academy, US Cavalry, WWI Militia officer,
Hawaiian civil defence after witnessing the Japanese attack,
and then served as the oldest accredited journalist in WWII.
.



.
| | | |
| --- | --- | --- |
| Kala! Where are you!?! | Kala!?! | I'm over here, Tarzan, looking for Tarzan Denny Miller! |
The costumed Tarzan and Ape added a bit of novelty to the event.

ERBzine Ref Links
Gor!!! Kalan mangani bundolo tarmangani za sord koho b'zee (sneakers)! Zee mado kor!
For translation see:
.



.

Willie Jones and (behind Willie) Kenneth Manson and Denny Miller
watch the ceremony in the shade of the big tent.


Cathy Mann Wilbanks and her mom Janet Mann of ERB, Inc.
-- two of our favourite people!
.



.

Congressman presents the flag that was flown at the capitol
to Burroughs family members.


The Burroughs family receiving
special commemorative certificates.
A favourite moment was when one of the dignitaries
came running out of the seated assembly toward us in a panic.
He was about to go on and apparently the trash brigade for the event
had collected his speech for the dumpster.
After frantic searching the speech - a long one - was recovered and
the much-relieved gentleman took the stage to address the crowd.
.



.

John Burroughs unveils ERB's commemorative stamp
in this the centennial of his grandfather's creation of
The John Carter of Mars series and Tarzan of the Apes.


Burroughs family members:
John R., Linda, Llana Jane and Dejah
with dignitaries on stage.

ERBzine Ref Links
.



.

John Burroughs speaks on behalf of the family.
John R. shared unforgettable and touching memories of his grandfather,
at the Stamp Ceremony and later in the presenters room at Dum-Dum HQ.


The Burroughs ladies and
TV's Jane: Lydie Denier
.
The Burroughs Family are proud of the recognition bestowed on grandfather/great grandfather, Edgar Rice Burroughs.

ERBzine Ref Links
.



.
| | |
| --- | --- |
| Bill and Kaatcya, the singer who performed at Danton's memorial. | Ralph Herman - well-known Tarzana historian and Bill Hillman |

ERBzine Ref Links
.



.
| | |
| --- | --- |
| Jim Sullos: " Anyone know where I can buy a stamp?" | Tim Clark, Camille Cazedessus, Bill Hillman, Kevin Robinette |

ERBzine Ref Links

ERB, Inc. President Jim Sullos was the major force
behind the gargantuan events that took place during
this ERB Centennial Celebration Weekend.
Kudos to Mr. Sullos, the ERB, Inc. staff, and
the LAsubERBs, the Burroughs Bibliophile
chapter of Southern California.
Meet Jim Sullos


The ERBzine Illustrated Bibliography of all Caz's
award-winning ERB-dom fanzines of the '60s & '70s starts at:
www.erbzine.com/mag1/0117.html
Camille Cazedessus is still very active in fanzine publishing: Pulpdom
Read the Caz story in ERBzine.com at:
www.erbzine.com/mag11/1152.html
.
.



.
BACK TO THE BUSES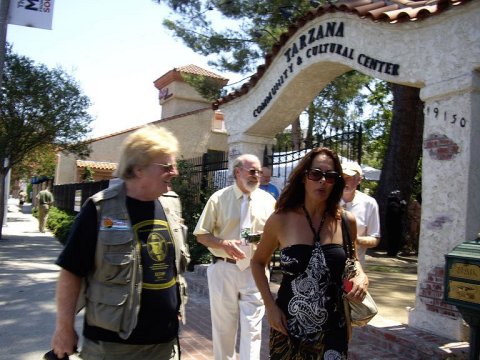 Bill Hillman and Lydie Denier discussing her on-line e-book: Me Jane Not You
Lydie Denier and I created an ERBzine.com photo feature previewing her e-book:
An autobiography of Lydie M. Denier, star of the hit 1990s Tarzan TV series.
www.erbzine.com/mag33/3338.html
.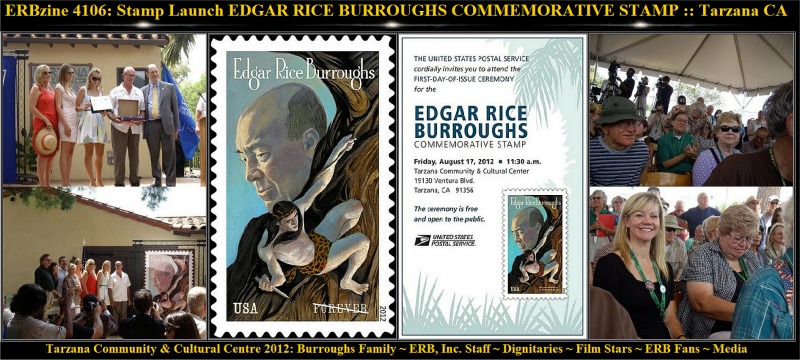 Click for full-size Promo Splash Bar


ERB Stamp References
Stamp Page I | Stamp Page II | Stamp Page III | Main Contents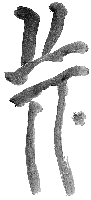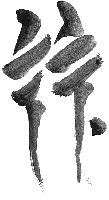 BILL HILLMAN
Visit our thousands of other sites at:
BILL AND SUE-ON HILLMAN ECLECTIC STUDIO
ERB Text, ERB Images and Tarzan® are ©Edgar Rice Burroughs, Inc.- All Rights Reserved.
All Original Work ©1996-2012/2020 by Bill Hillman and/or Contributing Authors/Owners
No part of this web site may be reproduced without permission from the respective owners.