Official Edgar Rice Burroughs Tribute Weekly Webzine Site
Since 1996 ~ 10,000 Web Pages In Archive
Volume 4102
.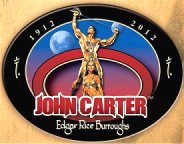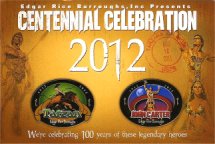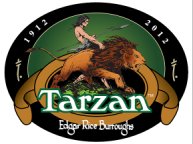 DAY ONE:
Arrival and Hollywood Film Reception
Photos by Sue-On and Bill Hillman
Click for larger images and related reference sites.


.
Most of the DD2012 photos and captions on this page are
adapted from Sue-On Hillman's FaceBook Galleries.
Our FB Galleries with the added feature of viewers' comments may be found at:
FACEBOOK:
.


.
THE WOODLAND MARRIOTT
In the San Fernando Valley ~ Just down Ventura Blvd from Tarzana
ARRIVAL
Some attendees arrived on Tuesday, in anticipation... but many arrived on Wednesday
when the first of many events was scheduled -- the showing of Tarzan and His Mate
at Columbia College, Hollywood.
Colonel Henry Franke is in the background right. Henry has taken over editorship of
the Burroughs Bulletin official magazine of the Burroughs Bibliophiles
The Gridley Wave is the monthly newsletter of the BBs.
All the back issues are available for reading in the ERBzine GW Archive

.



.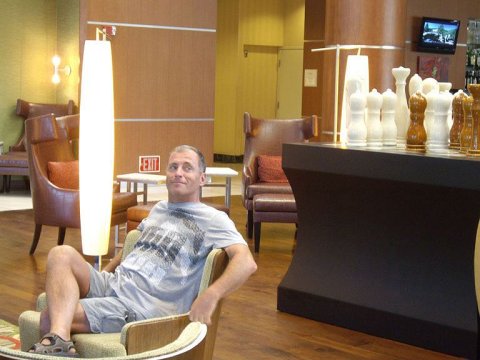 Philippe Badre of France, who has made the trip for such gatherings several times.
We remember celebrating his birthday at the Dayton, Ohio 2009 DD,
hosted by Dick Spargur and Ginnie Spargur.
Philippe learned a new English word that weekend..."boobies"!
Philippe has been a familiar and welcome face at many of our previous ERB conventions
DUM-DUM DOSSIER | Conventions from years past
.



.
Frank Grainger, Cathy Mann Wilbanks, Mike Conran, Michael Shaw
...a Jane among Tarzan wannabes ;-)

Bill Hillman with Christopher Olsen and Pat Taulbee Olsen.
Chris and Pat tirelessly manned the registration desk along with
Billy and Bonnie York, and their lovely granddaughter Jorden.
.



.
"Lobbyists" Christopher Olsen, Brian Bohnett, Ralph Brown
welcome newcomer Paul Mallinson from Yorkshire, England.

The gathering of tarmangani at
the Woodland Hills Marriott
.



.
Billy, Bonnie, and granddaughter Jorden enjoying a quick pizza lunch
before boarding the bus for the Columbia College Hollywood
movie presentation of Tarzan and His Mate

Dwayne Covey of the North Cal Mangani Chapter
waiting for the bus to Columbia College of Hollywood
for the film Tarzan and His Mate...
The Northern California Mangani Present
THE TARZAN CENTENNIAL PROGRAM
.



.
Walter and Ingelore are from Austria. We first met Walter in Louisville DD.
They were staying and visiting with Edie James, long time ERB fan and friend.

On the bus to the college/theatre
.



.
Bill - arrival at Columbia College Hollywood.
Students attending this campus study all aspects of movie making,
from screenwriting to direction, acting to editing, etc...

Scott Tracy Griffin
doing some pre-movie mingling
.
.



.
Pre-movie appetizers were provided by The Town Restaurant.
Jim Thompson with his rapid-fire camera.

Peggy Adler, Harry, and Greg Philips
trying out the food bites.
.



.
The area was beautifully laid out with round tables,
and servers walked around offering trays of appetizers
such as chicken skewers, falafal with dill dip,
mushroom goat cheese in filo pastry
...trust me to remember the food!
Stan Galloway [r] is chatting with Paul Mallinson from England.
Paul mentioned that he was at the Greystoke gathering
hosted by Frank Westwood at Greystoke Castle, UK.

Bill and Janet Mann.
Janet likes to hide from the camera,
but we finally cornered her ;-)
She is one of the three lovely ladies
(Willie Jones, Cathy Mann Wilbanks)
who keep ERB, Inc. running smoothly every day.
.
.
.



.
Dean of College...He professed to be a movie historian,
but he did not seem know to much about ERB
other than what he'd read in negative reviews.

One of the wiser instructors at the college
who stayed away from comments on ERB or the movie...
.
The Dean's hints at racism caused a barely discernible gasp and a chill throughout the theatre...
When pressed with questions from the likes of Bill Hillman, he got rather hot under the collar and said,
"SAG does not allow me to answer questions."
We kept looking for those fat, out-of-shape African-American actors
he mentioned that were hired to portray natives in Tarzan and his Mate.
Most the natives in the film were built more like Olympic athletes : )
This evening hosted by Columbia College of Hollywood turned out to be
a wonderful evening for the Dum-Dum early arrivals.
Seeing Tarzan and His Mate on the big screen was a special treat.
.



.
Desserts were wonderful :-)
.
.
.

Mr. and Mrs. Jim Goodwin, Sean Philips, Dwayne Covey
were among the attendees enjoying the conversation and food.
Much of Sean Phillips' fan fiction, art and article output have
appeared in ERBzine over the years including: Pal-ul-don
.



.
Michael Shaw and members of Tarzana Chamber of Commerce
discussing means of promotion with Bill Hillman (arm ;-)
It was so good to see Tarzana starting to come alive
and to recognize the importance of the city's
founder, Edgar Rice Burroughs.
Take a Tarzana Safari walk starting at: ERBzine 3702
.
.
.

Scott Tracy Griffin and Paul Mallinson from England
possibly sharing notes on Maureen O'Sullivan's nude scene
. . . or more likely discussing Tracy's soon-to-be released
Tarzan Centennial book.
Also seated and standing in the area are
Joe Musso, Linda Thompson, Henry Franke, Stan Galloway,
Ralph Brown, Dwayne Covey, John Pappas Pappayiorgas.
Watch the controversial nude swim sequence from
Tarzan and His Mate (1934)
.



.
.



.


The Hillmans... ready to board the bus back to the hotel.
.


BACK TO 2012 DUM-DUM CONTENTS
NAVIGATION GUIDE TO THE ERBzine PHOTO JOURNAL COVERAGE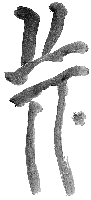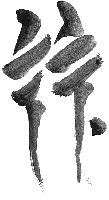 BILL HILLMAN
Visit our thousands of other sites at:
BILL AND SUE-ON HILLMAN ECLECTIC STUDIO
ERB Text, ERB Images and Tarzan® are ©Edgar Rice Burroughs, Inc.- All Rights Reserved.
All Original Work ©1996-2012 by Bill Hillman and/or Contributing Authors/Owners
No part of this web site may be reproduced without permission from the respective owners.