Official Edgar Rice Burroughs Tribute and Weekly Webzine
Since 1996 ~ Over 10,000 Webpages in Archive
Volume 3683



Al Bohl, co-creator of the documentary,
Tarzan of the Apes: Lord of the Louisiana Jungle,
holds a poster for a film and a comic book
that were inspired by the 1912 Edgar Rice Burroughs novel.

Morgan City festival
celebrates the area's ties to fictional hero

The Advocate ~ April 2, 2012
Go ahead; give it a try. The ear-piercing, primordial Tarzan yell will be heard for blocks on Friday and Saturday, April 13-14, when Morgan City hosts the world's first Tarzan of the Apes: Lord of the Louisiana Jungle Festival.
There couldn't be a more splendid spot to honor one of America's first fictional heroes. The Morgan City area was one of the sites chosen for the first Tarzan of the Apes silent movie filmed in 1917. More>>>

---

Follow the ERBzine Behind-the-Scenes Reports

of the making of Al Bohl's Tarzan documentary
Starting at:
www.erbzine.com/mag31/3110.html


---

Come and join the fun
The Bayou Calls. . .
www.ERBzine.com/dumdum


From the Brian Bohnett Collection
The famous Ed Burroughs Pencil Sharpener


From the Brian Bohnett Collection
Young ERB is the rider in this promo page.
Explore all the MMA features in ERBzine.


Cover illustration for Al Bohl's new Tarzan documentary.


Learn about the Apps for Apes Project
http://redapes.org/apps4apes
Submitted by David Lemmo


An avid comics reader from early 1947.
Prices of these mags and comics are a bit higher on on eBay.


From the Brian Bohnett Collection
Mike Conran ~ Brian Bohnett ~ Ralph Brown

| | |
| --- | --- |
| Film Tarzans throught the years | Submitted by Ken Webber |

A prop chimp baby nicknamed 'Lucy'

This prop was used in the 1983 adventure drama Greystoke the Legend of Tarzan: Lord of the Apes. The incredibly detailed and lifelike infant was created by Rick Baker and his effects team who worked on such films as American Werewolf in London, Star Wars, Batman Forever and Planet of the Apes.

The piece was used by the apes in the jungle during the early scenes of the movie, and her death is the impulse behind the chimps adopting the baby Tarzan. Made from foam latex, the baby is coloured brown with a body of dark brown fur and realistic glass eyes, she is detailed and in perfect proportion, with wrinkled hands and feet, and even a belly button. Lucy measures approximately 48cm (19") from head to toe.

Ape-Man:
The Unofficial and Unauthorised Guide to 100 Years of Tarzan
by Sean Egan

In October 1912, readers of The All-Story magazine were enthralled by Edgar Rice Burroughs' tale of John Clayton, an orphaned English lord given a simian upbringing in the African jungle who went on to reclaim his birth-right in civilisation while maintaining one foot in the savage land he had conquered. The character went on to appear in more than two dozen sequels by Burroughs as well as many adaptations.

This book traces Tarzan's history in prose, film, comic strips, comic books, radio, stage, television, computer games and merchandise, charting the rise of one of the most popular and iconic characters in fiction. Included is the last ever interview with Danton Burroughs (grandson of Edgar Rice Burroughs), plus exclusive comments from Michael Moorcock, Hugh Hudson, R A Salvatore and the oldest surviving screen Tarzan, Denny Miller, amongst many more. The book also examines the massive changes in public attitudes towards Africa, race, hereditary peers and wildlife conservation that may finally deal Tarzan the fatal blow that any number of sinister safaris and high priests of mysterious lost cities failed to. A comprehensive exploration of one of the most famous icons of the last hundred years.
500pp approx. A5 paperback book ~ ISBN 978-1-84583-067-0 (pb) ~ £15.99

A new German language Tarzan edition.

A 3-volume boxed set containing
"Tarzan of the Apes,"
"Tarzan and the Castaways" and
"Tarzan and the Madman".

The books feature ten interior illustrations.

Steve Sipek, Who Played 'Tarzan',
Arrested For Keeping Tigers And Leopard At Loxahatchee Facility

Huffingtonpost.com ~ February 27, 2012
Florida Fish and Wildlife Conservation Commission (FWC) investigators seized two tigers and one leopard Monday at a Loxahatchee facility maintained by Melanie Boynes and Steve Sipek, a former actor who played Tarzan in six films. FWC issued a search warrant to the facility, saying the couple repeatedly failed to correct violations, including reports of numerous bites, escapes, improper diet, and fencing and caging deficiencies. Sipek allegedly told investigators "nobody would ever take his animals," prompting them to become even more alarmed.

The Croatian native, who moved from Miami to Loxahatchee when neighbors discovered he was keeping a lion in a residential neighborhood, was arrested on misdemeanor charges of possession of a Class 1 animal without a USDA permit and possession of a Class 1 animal as a pet, reports the Palm Beach Post.

"Mr. Sipek and Ms. Boynes were in violation of federal and state laws that are in place to keep both people and animals safe and healthy," said Major Curtis Brown, leader of the FWC's Captive Wildlife and Investigations Section. "The FWC removed the animals to protect public safety and to place them in a licensed, healthy and safe facility."

Last fall, Sipek told the Post that he lets his tigers sleep in the house with him: "When it's cold like last night, they are very warm to cuddle up to." Sipek reportedly vowed to spend his life taking care of big cats after a fire on the set of what would be his last Tarzan film, 1972's Tarzan and the Brown Prince, left him with burns on 90 percent of his body. Sipek and his costar were tied down as part of a scene when the blaze broke out, and a lion trained to free them from restraints on camera saved their lives by untying them just in time.


"Lord Greystoke"
On the Waterfront star, Marlon Brando, reportedly checked into hotels repeatedly
under the given name of this character from an Edgar Rice Burroughs novel
— also known as Tarzan.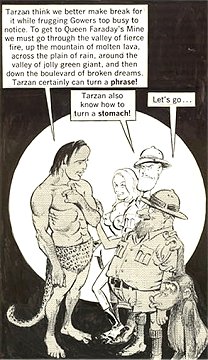 Mort Drucker ~ Mad
A Princess of Mars
Read.gov: Online books and resources for literacy & reading for everyone.
The Library of Congress is the largest library in the world,
with millions of books, recordings, photographs, maps, manuscripts and videos.
Prestigious Library of America is doing deluxe reprints of
Tarzan of the Apes and A Princess of Mars, that look like 1st edition replicas.
Disney John Carter Games
GAME I | GAME II | GAME III
Weird Tales issue #359 (Winter 2012)
is available from Nth Dimension Media.
Order it from www.wildsidemagazines.com
Other publications:
Ebooks: http://www.wildsidepress.com
Paper books: http://www.wildsidebooks.com
Magazines: http://www.wildsidemagazines.com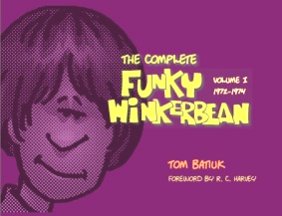 The Complete Funky Winkerbean
Volume 1 (1972–1974)
Tom Batiuk Foreword by R. C. Harvey
COMING SOON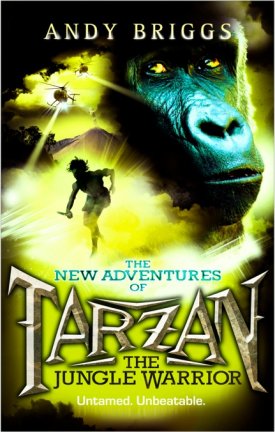 Order at www.amazon.co.uk or www.amazon.ca
(Too violent for US audiences)


Puck Sunday Section parody, which was done for Worst From Mad #4.
Zambezi Croc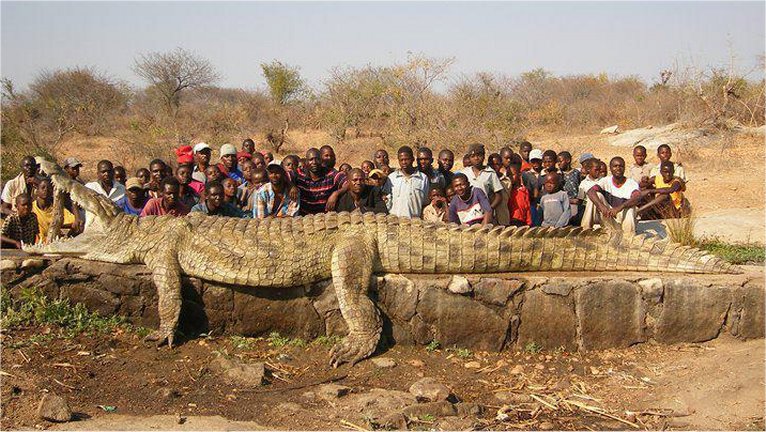 "Captured and killed near the border with Angola in Namibia."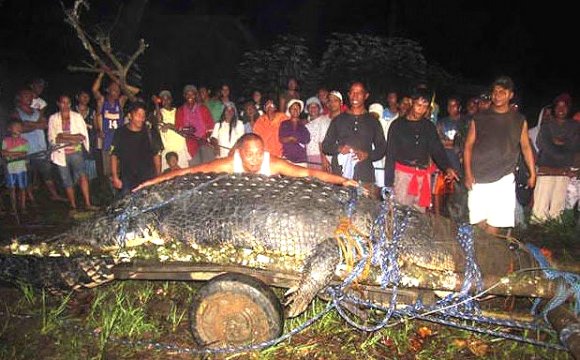 Art by John Coleman Burroughs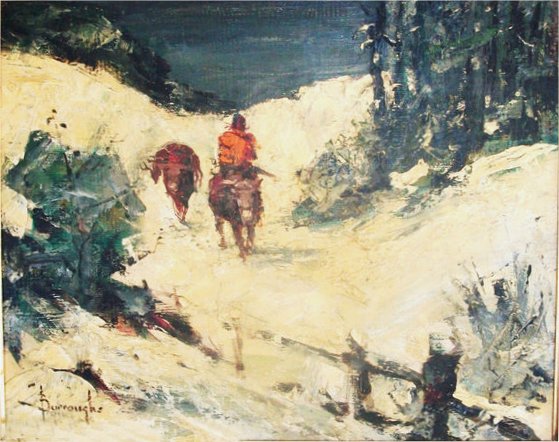 .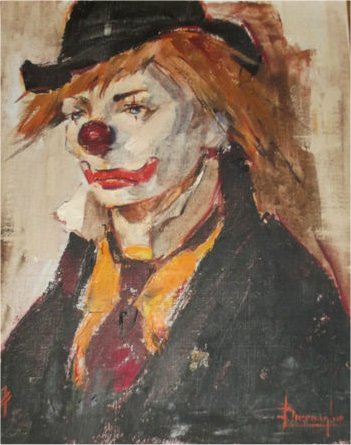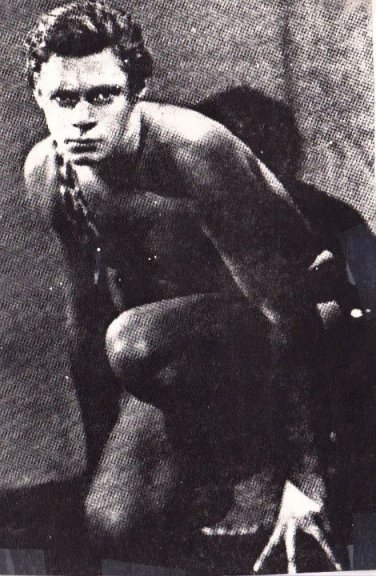 Test photos of Johnny Weissmuller in costumes for
TARZAN THE APE MAN that were not used.

| | |
| --- | --- |
| Politically Incorrect Guide to a Career in Film. | |

Tarzan's Giant Swimming Pool
Urbanartcore.eu ~ January 20, 2012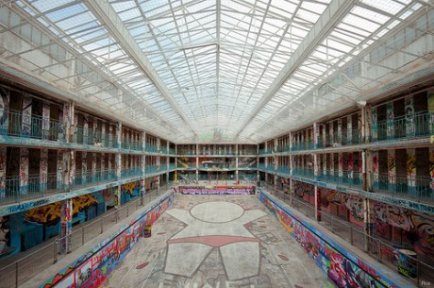 .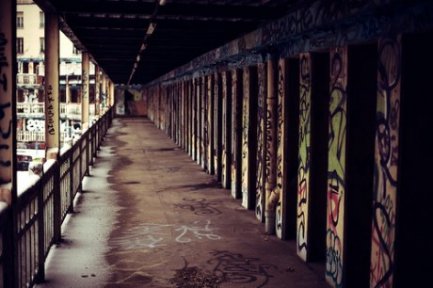 Click for YouTube Video
In 1929, Johnny Weissmuller, an Austrian-Hungarian-born American swimmer and actor best known for playing Tarzan in movies, inaugurated the Piscine Molitor (also known as the Piscines Auteuil-Molitor or the Grands établissements balnéaires d'Auteuil) swimming pool in Paris. As well as the beautiful La Jarry, this wonderful Art Deco building, which hosted the popular introduction of the bikini by Louis Réard in 1946, is planned to be destroyed in 2012!

Instead of that great, abandoned Art Deco design atmosphere, the new investors leased the property for 54 years (for around about €64.8 million) and are going to build a 4-star hotel, a health center, and a medical center, as well as retail, restaurants, and parking facilities.

For that reason half French, half Hungarian, Los Angeles based artist Mambo created a giant swimming pool collage, as a giant tribute to the olympic champ as well as a bridge between this golden era and today. The documenting video also gives some great insights into the building itself:


DeWet Du Toit
Hopes to be the next screen Tarzan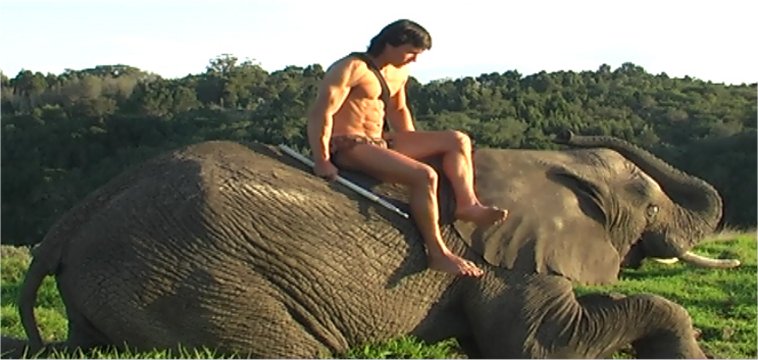 South African-born DeWet du Toit once worked as a security guard at a Co-op shop in Manchester, but now he's decided to live his dream by becoming a real-life Tarzan – all with the hope of one day making it to Hollywood to portray his hero.

It all started with his father's collection of Tarzan comics and books when he lived in Namibia as a child. He now lives in George and practices three days a week in the nearby mountains. The Daily Mail reported him saying: "I'm like Tarzan in so many ways. My best friend is an elephant called Shaka, and I spend more time with monkeys, zebras and crocodiles than I do with people. People might say I'm crazy, but I know this is what I was born to do."

Currently single, du Toit hopes to find a special someone who can share this experience with him. He says: "I make a platform in a tree to keep away from prowling leopards and snakes on the ground. It does get lonely – I would love to find a Jane to help me pass the time." Although he does get plenty of attention from women, his lifestyle is not that of a typical guy: "I'm not the kind of guy who loves partying, I certainly never get drunk. I prefer to eat the fruits and berries that I find in the bush. I also know what insects to eat. It would take a special kind of girl that could join me in the jungle."

With his dream to make it to Hollywood, he spoke about how his training has helped him thus far: "I started training in 2007 and since then I have made big strides. Recently I was in contact with some guys from the USA about going over to a Tarzan convention. Everyone round here is talking about it. People are very excited – they didn't think I was going to make it."

In the meanwhile, until he lands his big break, he will continue to film his own version of Tarzan with his friend playing the role of Jane.

Watch DeWet's Tarzan trailer HERE

---

Self-Made Tarzan's Quest to be a Hollywood Star

---

Security guard moves to jungle to live like Tarzan
BreakingNews.ie ~ January 27, 2012
A English supermarket security guard has moved to Africa to live in the jungle as a real-life Tarzan. DeWet Du Toit, has swapped his Co-op uniform for a loincloth and spends his days swinging through trees and eating insects. He became obsessed by Tarzan while living in Namibia as a young boy, where his father was a collector of Tarzan books and comics. The 24-year-old former bodybuilder films his daily life and hopes Hollywood scouts cast him in a movie about his hero.

---
New Tarzan is a Balotelli fan!
New Tarzan alias Du Wit DuTw(o)it hopes Balotelli
can bring his balls to the jungle, the round ones that is!
The Spoof ~ January 26, 2012

A Manchester man and ex body-builder who once worked at the local Co-op has turned his back on the bright lights (what?) of his home town and answered a call from the African bush.

He travelled to South Africa in a leopard skin leotard and skimpy pants and has now become the new self-proclaimed Tarzan. He spends his day riding on elephants, swinging from tree to tree, talking to his fav pet Chimpanzee, Cheetah, running with leopards and cheetah's, fighting with lions, getting "horny" with rhinoceros's and humping with hippo's, etc. Obviously filming everything as he goes. He then sends his filmed escapades to Hollywood and You Tube hoping that some idiot film director will discover his antics and find him a Jane, or a film role.

He's also admitted to being a Man City fan (plenty of cheetahs there too!) and down at the local Irish Pub (when not out in the wild) he watches them live and his fav player is self-confessed comedy ape, Balotelli!

Tarzan, better known as De Wet DuTw(o)it, hopes that super Mario will join him one day in the jungle because one of his ambitions was always to tame a giant, silver-back gorilla!

The story above is a satire or parody. It is entirely fictitious.

---

TARZAN IN THE FUNNIES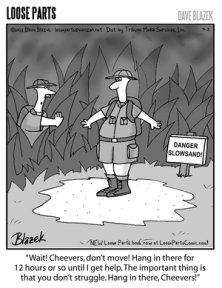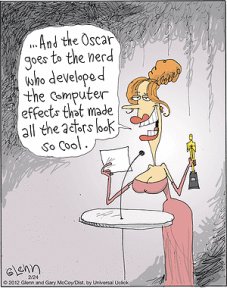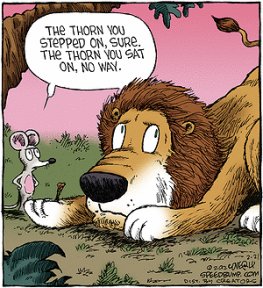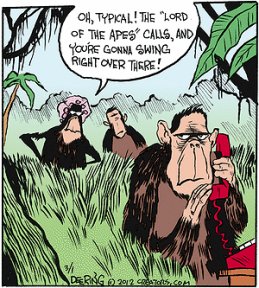 Cartoon contributors: James O'Brien and John Martin


BILL HILLMAN
Visit our thousands of other sites at:
BILL AND SUE-ON HILLMAN ECLECTIC STUDIO
All ERB Images© and Tarzan® are Copyright ERB, Inc.- All Rights Reserved.
All Original Work © 1996-2012/2014 by Bill Hillman and/or Contributing Authors/Owners
No part of this web site may be reproduced without permission from the respective owners.