First and Only Weekly Online Fanzine Devoted to the Life and Works of Edgar Rice Burroughs
Since 1996 ~ Over 10,000 Webpages and Webzines in Archive
Volume 3578

TARZANA 2012 ECOF CONVENTION
TOUR OF THE EDGAR RICE BURROUGHS, INC. OFFICES
ENTRANCE AND OFFICE 1
ERB, Inc. Office Tour 2012: OFFICE I | OFFICE II | OFFICE III | FACES

Kudos go out to ERB, Inc. and the Burroughs family!

Jim Sullos (President) and office staff: Willie Jones (Assistant Secretary), Janet Mann (Assistant Treasurer), and Cathy Wilbanks (Archivist)
This longtime team at ERB, Inc. has worked tirelessly for many months to make 2012 a year of celebration in honour of Edgar Rice Burroughs' John Carter/ Tarzan Centennary. The Tarzana 2012 ECOF event started off these three tours of the offices complemented by incredibly generous open house tours (see the three previous Webpages) of the Burroughs home - hosted by Danton's family: wife Linda and daughters Llana Jane and Dejah.

The ERB, Inc. office is a very busy working office and the staff showed incredible patience and trust by allowing crowds of curious ERB fans to roam freely among the priceless books and artifacts that adorn the walls and furnishings.

We start our virtual tour of the offices at the Ventura Blvd. entrance through the lush front garden area and into Office 1. Since 1971, Sue-On and I have visited the offices many times and they are so richly festooned with ERB-related memorabilia - old and new - that each visit is a wonderful experience.

We've included a few archive photos at the bottom of the current tour pages, which we think will be of interest to the many fans of ERB
ARRIVAL
.

.


ERB, Inc. President Jim Sullos escorts the ECOF attendees
from the Marriott to the Tarzana offices


The bus parks in front of the ERB, Inc. offices
at 18354 Ventura Boulevard in Tarzana

.

.


Gateway to the ERB, Inc. Office


ERB, Inc. - An Oasis on busy Ventura Blvd.

.

.


Britney Spears' favourite hairdressing salon in the background


The Memorial Tree guarding the ashes of Edgar Rice Burroughs

.

.


Jim Sullos welcomes ERB fans to ERB, Inc.


Jim Sullos and Bill Hillman at ERB's final resting place.

.

.


Through the Tarzana jungle to the main entrance


The office built by ERB in 1927 has changed very little.

.

.


Jim shares some of the rich history of ERB's office and Tarzana.


Willie Jones and Cathy Wilbanks - Janet is on duty over at the Marriott.

.

.
| | |
| --- | --- |
| Another view of the front office with host Cathy Wilbanks. | Sue-On by Office Safe and Wyeth's RT painting |
The Walls of the Front Office are Adorned with
Spectacular Burroughs Art by Czech Artist Burian

.
.
.


ERB, Inc. Warehouse and Office Building
Surrounded by vacant lots.


Hulbert Burroughs welcomes Bill Hillman.
A few more trees but basically the same.

.

.


The Front Office - Hully and Bill
Many changes here: desks, computers, artwork, etc.


ERB's younger son Hully - head of ERB, Inc.
View toward the front door.

.
.
ERBzine Refs
ERB Bio Timeline
"July 14, 1927: Start of the move of offices to the new store and three-office complex
on Ventura Boulevard (the present ERB, Inc. offices).
The new office is fully occupied by the next day.
The building is of old Spanish farm type architecture and
is almost completely hidden by a black walnut tree."

Meet Jim Sullos
Jim Sullos was due to become president of the company on May 1, 2008.
That same day, board chairman Danton Burroughs
-- Edgar's grandson and the primary overseer of the Burroughs legacy for the last 36 years
-- died of heart failure at the age of 63,
a day after a fire at his home destroyed a room full of priceless family memorabilia.

Tarzan Artist Zdenek Burian
Introduced to American ERB fans
by Camille (Caz) Cazedessus back in the '60s.
Much of the Burian Tarzan art
is now showcased in the front office of ERB, Inc., Tarzana

The Tarzana Story
A collection of newspaper and magazine articles, aerial photos, post cards,
excerpts, new and archival photos and links to the many Tarzana features in ERBzine.
,
TARZANA ECOF 2012 INTRODUCTION
INTRO | 1 | 2 | 3 | 4 | 5 | 6 | 7 | 8 | 9 | 10 | 11 | 12 | 13 | 14 | 15 | 16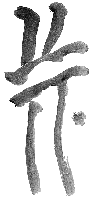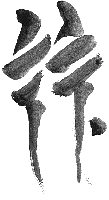 BILL HILLMAN
Visit our thousands of other sites at:
BILL AND SUE-ON HILLMAN ECLECTIC STUDIO
ERB Text, ERB Images and Tarzan® are ©Edgar Rice Burroughs, Inc.- All Rights Reserved.
All Original Work ©1996-2012 by Bill Hillman and/or Contributing Authors/Owners
No part of this web site may be reproduced without permission from the respective owners.