Official Edgar Rice Burroughs Tribute and Weekly Webzine Site
Since 1996 ~ Over 15,000 Web Pages in Archive
Presents
Volume 2099

ERB ECLECTICA
MOTES & QUOTES ~ ERB-Date: 2008.02

ERBzine Eclectica 2008.02
www.erbzine.com/mag20/2099.html
1. Edgar Rice Burroughs Art
by Enric Torres Prat
Click for full-screen images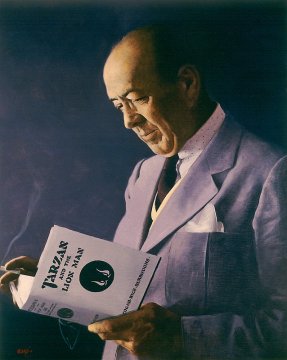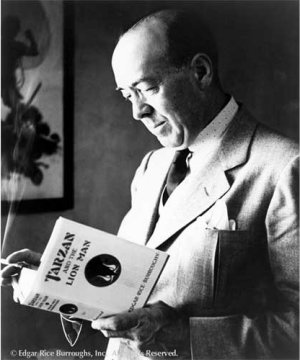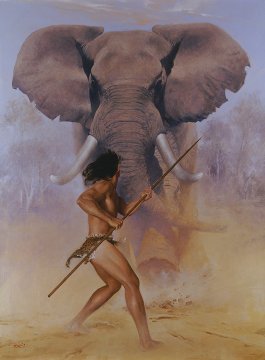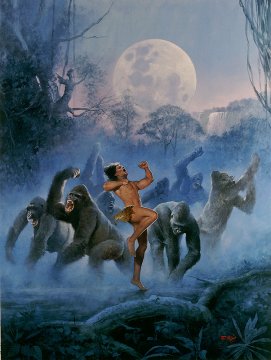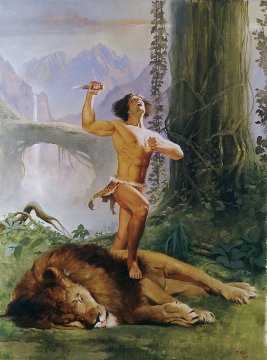 2. Tarzan's tour guide to the San Fernando Valley
A visit to five unusual places near Tarzana, California
By Mark Frauenfelder ~ Everywhere Magazine

---

In 1915, Edgar Rice Burroughs, creator of Tarzan, purchased a ranch in the San Fernando Valley owned by Los Angeles Times founder General Harrison Gray Otis. Burroughs christened it Tarzana. In 1927, the residents of the area named the entire town after the famous ape man. What would Tarzan do if he were to visit Tarzana today? He'd most likely be interested in animals, caves, natural food, and jungle-gym like stuctures, I imagine. Here's what I would recommend:

---

The Farm (8101 Tampa Ave in Reseda, CA)
Located on a corner lot in a dense suburban neighborhood, This dilapidated petting zoo and pony ride stable will provide many valuable life lessons to your children. They'll witness: Darwinian struggles for survival, nature's relentless struggle to take back man made structures when they are not maintained, uncontrolled breeding, and the dire consequences of overpopulation. But that's why I love this crazy, anachronistic compound populated with dozens of goats, chickens, ostriches, emus, cattle, llamas, ponies, and other farm animals, most of them freely mingling with the human visitors. You can purchase a paper cup filled with feed pellets at the entrance, but do not allow your child to hold it -- he or she will be knocked over by one of the roaming packs of hungry goats and possibly trampled as the slit-pupiled beasts devour their plunder.

---

Vanalden Cave
(Encino. South on Vanalden to dead end. Follow the trail on the left for 1/2 mile.)
San Fernando Valley high schoolers call this cave the "'shroom room." Nearly every square inch of its soft surface has been carved with heavy metal druggie hieroglyphics. In the daytime, when I visit it with my family, it seems spooky and ghost-inhabited. At night, the teenagers take over.

---

Red Barn Feed & Saddlery (18601 Oxnard St., Tarzana)
When the city built the Orange Line bus way through the valley a few years ago, they had to route around the Red Barn Feed & Saddlery, because residents couldn't stand the idea of not having a convenient location to buy bales of alfalfa (they sell over 60 tons a year) and newly-hatched chicks. Located next to Tarzana's Melody Acres neighborhood (one of the few areas in the city of LA where people can keep farm animals), this old-fashioned feed warehouse offers free popcorn for urban farmers.

---

Nike Missile Launch Site (17500 Mulholland Drive, Encino)
In the 1950s and 1960s, Los Angeles was home to 16 Nike-Ajax supersonic anti-aircraft missile launch sites. You can visit one of them in the hills overlooking the Valley at San Vicente Mountain Park. This one had a radar system and computers to guide the missiles stored in the Sepulveda Basin. The non-operational anti-aircraft structure still stands, and the radar tower affords a breathtaking sunset views.

---

Follow Your Heart (21825 Sherman Way, Canoga Park)
This vegetarian market was founded in 1970, and was a hang out for the famous Nature Boys of Southern California, a pack of health-nut proto-hippies who wore robes, beards, and long hair and could be seen walking barefoot along Ventura Boulevard in the 1950s. Gypsy Boots and Eden Abhez are no longer with us, but you can get a taste of the Nature Boys diet' in the back room restaurant, which serves brown rice, vegan chili, steamed vegetables, and with peanut butter shakes.


---
---

3. The new jungle book: ape reveals all about Tarzan and Jane
The Guardian ~ January 26, 2008
He is one of the last survivors of Hollywood's golden age. Plucked from obscurity to star in the 1930s Tarzan movies, he later battled addiction to alcohol and cigars, and has flourished in retirement as a groundbreaking abstract artist. Now Cheeta the Chimp, listed in Guinness World Records as the oldest recorded non-human primate, is finally to tell his life story in a no-holds-barred memoir. Cheeta, who last year celebrated his 75th birthday in his Palm Springs retirement sanctuary, agreed to the book after being approached by the British publisher Fourth Estate. He has taken on a literary agent and is working with a ghostwriter on what is promised to be a "funny, moving and searingly honest" autobiography.

The chimpanzee, also known as Jiggs, was snatched from the Liberian jungle in 1932 and taken to New York by the flamboyant animal importer Henry Trefflich. That same year he appeared alongside Johnny Weissmuller in Tarzan the Ape Man, although it is rumoured that another ape may also have been used on set. In 1934's Tarzan and His Mate, Cheeta famously stole the clothes from a naked Jane (Maureen O'Sullivan), who was swimming with Weissmuller. He starred in 12 Tarzan films and went on to work with Bela Lugosi in the 1950s, finally quitting the big screen after 1967's Doctor Dolittle with Rex Harrison. Me Cheeta, to be released in October, will explore his struggle with drink and addiction to cigars, his breakthrough with a radical new form of abstract painting ("apeism"), his relationship with his nightclub-performing grandson Jeeta, and his battle with diabetes.

Nicholas Pearson, the publishing director of Fourth Estate, said: "Here we've got the real monkey - a great actor who is one of the few still alive from what was the golden age of Hollywood. He saw it all. He had to act to save his life, literally. Others who fell by the wayside often ended up in the lab with the dogs, mice and rabbits." As to claims that other chimpanzees may have also played the role of Cheeta in the first Tarzan film, Pearson defended his author: "All his life he's suffered from imposters. There was even a lookalike at Johnny Weismuller's funeral - Cheeta was very upset about that." Cheeta will also be dishing the dirt on his co-stars, whom he has outlived. Pearson said that in the book O'Sullivan and Weismuller's wives will get a "terrible kicking ... He's aware that no animal has ever been successfully sued for libel." The publisher would not reveal the advance payment, but said the sum was "substantial - not bananas".


---

Cheetah's CV

---


Real name Jiggs
Born Liberia, 1932. Holds the title of the world's oldest living non-human primate in Guinness World Records.
Owners Tony Gentry, a Hollywood animal trainer, was dispatched to Liberia by the studios in 1932. He returned with the six-month-old Cheeta. Gentry stipulated in his will that Cheeta should be put down when he died. His nephew, Dan Westfall, persuaded Gentry to leave the chimp to him instead. Since 1991 Westfall has looked after Cheeta. They live in Palm Springs, California, together with a number of other retired showbiz primates.
Family One grandson, Jeeter, is Cheeta's sole remaining descendant.
Career Best known as Johnny Weissmuller's sidekick in the Tarzan movies of the 30s and 40s. He retired from acting after the 1967 film Dr Doolittle.
Hobbies Cheeta is a keen painter of what has been called "apeism". His work is available to buy online; all proceeds go to the Cheeta Primate Foundation. He also enjoys playing the piano and watching television (especially cartoons and wildlife documentaries).

---
4. Joe Kubert Spotlight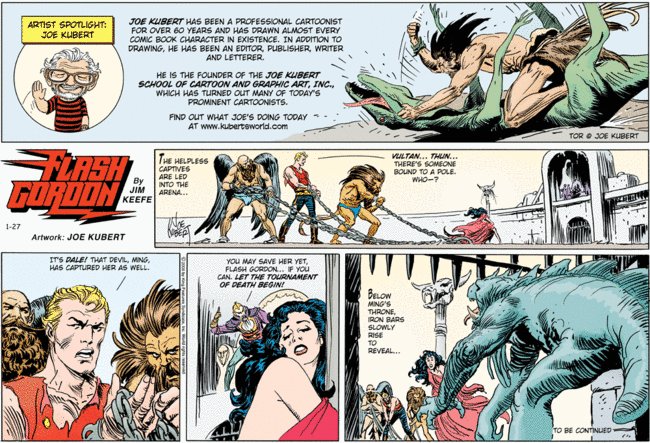 ---

5. DAVE HOOVER

---


Acclaimed Tarzan artist, Dave Hoover, is currently studying for a Masters degree in Animation, and for his thesis he is creating extended animations of Burroughs and the Tarzan character. He has shared a preview sample of his preliminary work below: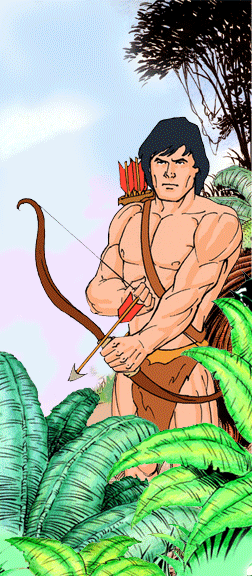 More of Dave's artwork is featured on other ERBzine pages:

6. Updates to the ERBzine Silver Screen series:
New Adventures of Tarzan
Click for full-screen images
http://www.erbzine.com/mag5/0584.html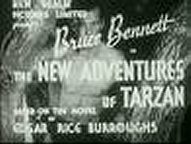 ---

7. RARE ITEMS BEING SOLD ON THE WEB

---

ST. JOHN, J. ALLEN LETTER
The letter is one typed page, on embossed letterhead, dated September 16, 1948, addressed to the publisher, Donald M. Grant -- typed single space and signed "J. Allen St. John." This letter concerns the use of J. Allen St. John's illustrations for BUCCANEERS OF VENUS by Otis Adelbert Kline. St. John says, "Regarding the right to use my cover and illustrations of BUCCANEERS OF VENUS, the written permission should, no doubt, be in precise form." St. John goes on to say, "I am a bit coy as to the date of my birth." and he goes on to give a short autobiography, including where he studied art, where he taught, and who he worked for, "Have illustrated for many agencies—A. G. McClurg & Co. (Tarzan, Martian, and Westerns) Accompanying the letter, framed under UV protective glassis a color reproduction of the cover art for St. John's pulp magazine cover illustrating Otis Adelbert Kline's BUCCANEERS OF VENUS, which Donald M. Grant used as the dust jacket cover art for his edition of Otis Adelbert Kline's book, THE PORTS OF PERIL. Price: $1,500.00

---


ST. JOHN, J. ALLEN LETTER
The letter is one typed page, on embossed letterhead, dated August 25, 1949, addressed to the publisher, Donald M. Grant. Typed single space and signed in full with the form of his signature that he used to sign his paintings. This letter deals with the price that he is quoting Grant for his artwork: "Full Color Dust Wrapper and three black-and-white interior illustrations in any medium you may prefer--$300.00 complete." Accompanying the letter under UV protective glass is a color reproduction of St. John's cover illustration for the first edition of Edgar Rice Burroughs' TARZAN LORD OF THE JUNGLE. Price: $1,200.00

---
BURROUGHS, EDGAR RICE CONTRACT
The original two-page contract between Edgar Rice Burroughs and his publisher, A.C. Mc Clurg & Co. for the publication of the first edition of THE CHESSMEN OF MARS -- September 6, 1922. The contract is signed in full by Burroughs. The two-page contract and a photograph of ERB are framed together under glass, with black-and-burgundy wood frame. An important piece of science fiction history. Price: $6,500.00
EDGAR RICE BURROUGHS ANGLING LICENSE
California. 30 August 1930: Original "State of California / Angling License / No. 238861," -- a "Sporting Fishing License." The document is signed by Edgar Rice Burroughs who also filled out the form. It is framed together with a photograph of ERB. Price: $885.00

.

Edgar Rice Burroughs founded and owned Tarzana, a development that Burroughs hoped would become the haven of artists and writers. The multi-acre project, part of his orginal ranch property, was comprised of 63 commercial lots along Ventura Boulevard and over 130 residential acre lots, some split into 1/3 and ¼ acres. Marketing plans and strategies, lot sizes and numbers, evolved in the following years to take on a more agricultural emphasis producing poultry, eggs, berries, rabbits, squabs, flowers, figs, dairy, hogs, horses, etc. Eventually the city of Tarzana was born.
9. The Muckers Meeting ~ February 2008
The Muckers met at Jerry Spannraft's in Palos Park, IL on Feb. 16, 2008.
It was a LaurenceCon sans Laurence, as he was ill and stayed in Michigan.
Mucker Magazine #6 was assembled at the meeting.
Greg Phillips participated earlier in a bookstore crawl but was unable to attend the meeting.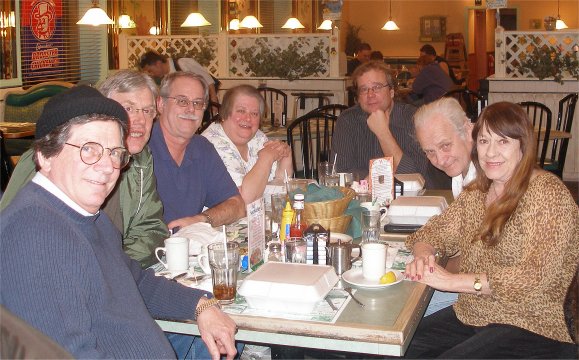 Dinner at a nearby restaurant ( the Palos Garden)
Bill Ross, Jim Hadac, Mike Conran, Joan Bledig, Jeff Long, Jerry Spannraft, and Candy

Mike Conran and Bill Ross
work industriously to assemble the Magazine


Dave Gorecki talks to Jerry
(Dave was unable to go to the dinner afterward)

10. TARZAN'S TREEHOUSE
Hong Kong Disneyland
From the Memoirs Blog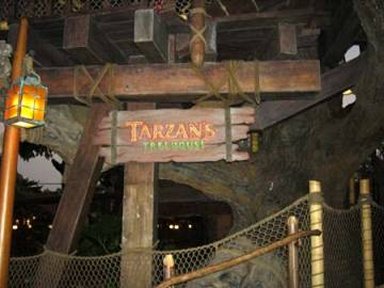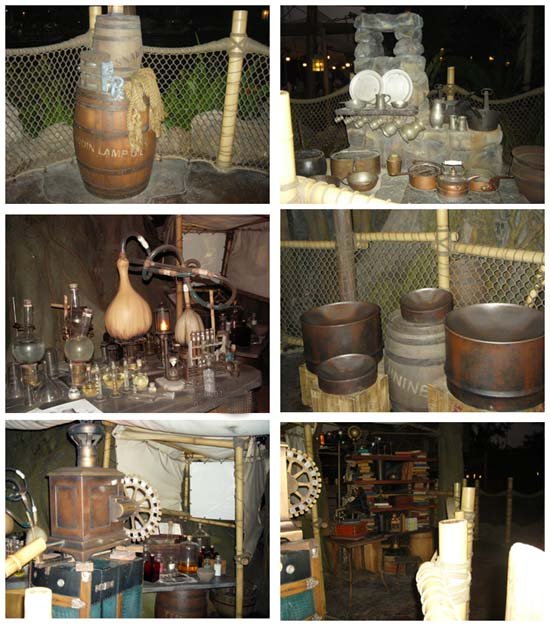 ---
11. The artwork of ERB fan and artist has been accepted as part of
the upcoming Pirates of Venus flick.
It is being use as early promo and concept work.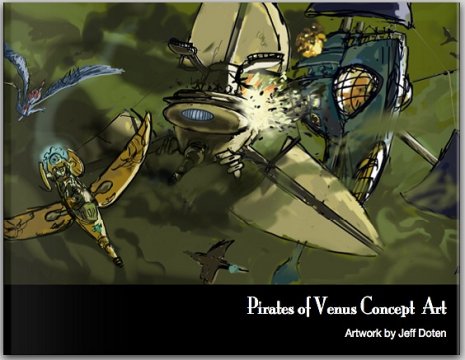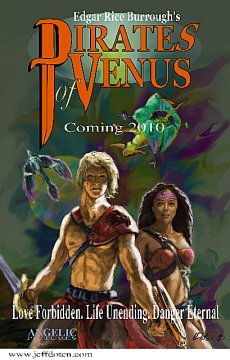 Visit Jeff's online galleries to see more of his work:
Studio:
www.jeffdoten.com
The Fire Gods of Venus:
www.jeffdoten.com/The_Fire_Gods_of_Venus


12. Tarzan the Musical Opened in Sweden on February 16, 2008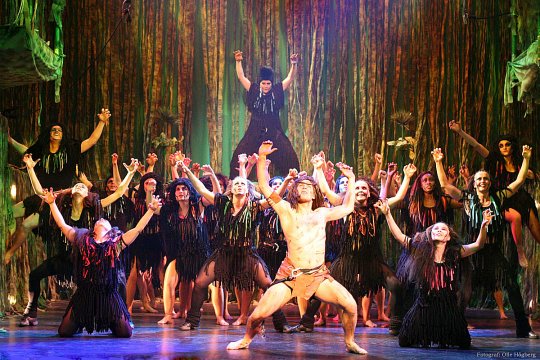 See Opening Night Photos in our
European Tarzan News Section
From



tarzana.ca
The Fantastic Worlds of Edgar Rice Burroughs
| | | | |
| --- | --- | --- | --- |
| Tarzan.com | ERBzine.com | DantonBurroughs.com | Tarzan.org |
| BurroughsBibliophiles.com | JohnColemanBurroughs.com | Tarzan.com/tarzine | JohnCarterOfMars.ca |
| www.erbzine.com/edgarriceburroughs | Weekly Webzine | Weekly Webzine | Pellucidar.org |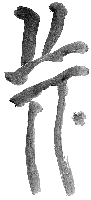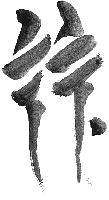 BILL HILLMAN
Visit our thousands of other sites at:
BILL AND SUE-ON HILLMAN ECLECTIC STUDIO
ERB Text, ERB Images and Tarzan® are ©Edgar Rice Burroughs, Inc.- All Rights Reserved.
All Original Work ©1996-2008/2017 by Bill Hillman and/or Contributing Authors/Owners
No part of this web site may be reproduced without permission from the respective owners.