First and Only Weekly Online Fanzine Devoted to the Life and Works of Edgar Rice Burroughs
Since 1996 ~ Over 15,000 Webpages in Archive
Volume 1954

Tarzan and the Lost Safari (1957)
Gordon Scott
Film number 2 of 6 in the Scott series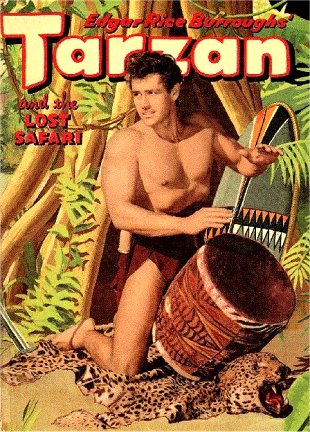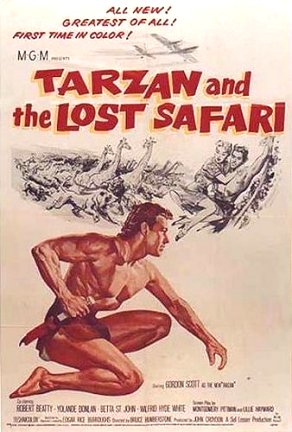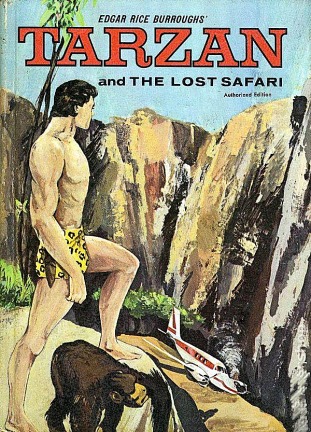 ---
CREDITS
---
Tarzan and the Lost Safari (1957)
Solar Film Productions
Director: H. Bruce Humberstone
Writers: Edgar Rice Burroughs (characters) ~ Montgomery Pittman and Lillie Hayward
Release Date: September 1957
Runtime: 80 min UK/USA
Color: Eastman Color
Aspect Ratio: 2.35 : 1 more
Sound Mix: Mono
Filming Locations: ABPC Elstree Studios, Borehamwood, Hertfordshire, England, UK

---

CAST

---


Gordon Scott ... Tarzan
Robert Beatty ... Tusker Hawkins
Yolande Donlan ... Gamage Dean
Betta St. John ... Diana Penrod
Wilfrid Hyde-White ... 'Doodles' Fletcher
George Coulouris ... Carl Kraski
Peter Arne ... Dick Penrod
Orlando Martins ... Oparian Chieftain

---

PLOT

---


A well-equipped safari flying in an expensive plane takes a low swoop to admire flamingoes and is struck by them. It crashes on the verge of a precipice and Tarzan helps them out just before the wreckage falls to the valley floor below. The ape man leads the five passengers out of the jungle. En route white hunter Tusker Hawkins tries to sell them to the Oparian chief. Captured by the Oparians and nearly sacrificed to their lion god, the party is again saved by Tarzan.

---

TRIVIA

---

Tagline: All New And The Greatest Of All!
Gordon Scott got along well with the natives involved in the movie. A Masai warrior nicknamed him "Mtu Ule Na Panda Miti Minegu" (Warrior Who Climbs Tall Trees).
On the set, Gordon Scott won a bet by capturing and riding a wild giraffe for five minutes.
A 500-pound lion with whom Gordon Scott had worked for over a month tore open his leg (32 stitches).
Doodles Fletcher (Wilfrid Hyde-White) has continual trouble lighting his cigarette, but each time Cheetah takes the gold lighter from his hand and ignites it for him effortlessly.
The girls have poetic and evocative names, Diana Penrod (Betta St. John) and Gamage Dean (Yolande Donlan).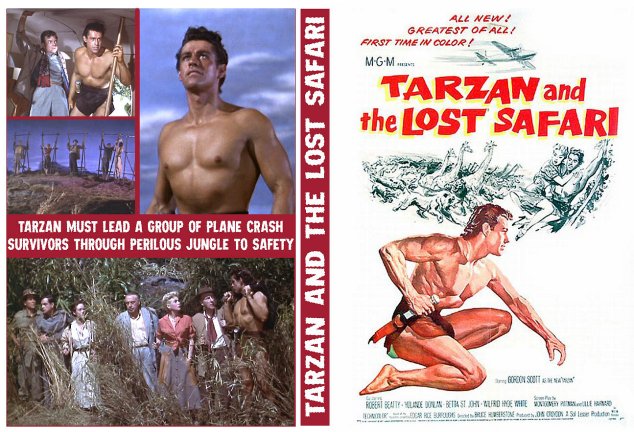 Artist David Hoover has created a matched set of DVD jackets for the Warner Archive releases.
Click on the image for a larger print-out copy.
See more of David's excellent Tarzan art in our series starting at:
ERBzine 0340
---
LOBBY DISPLAY
---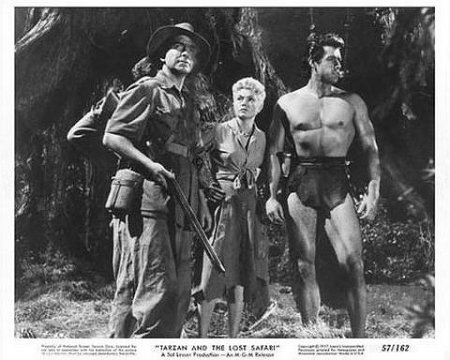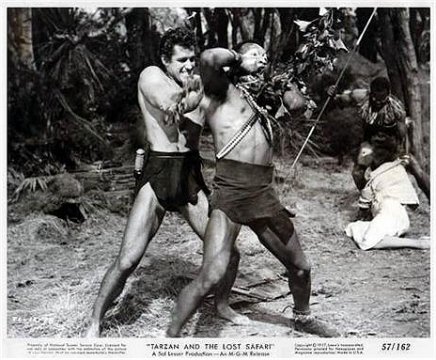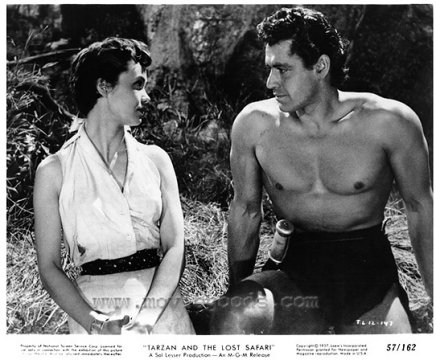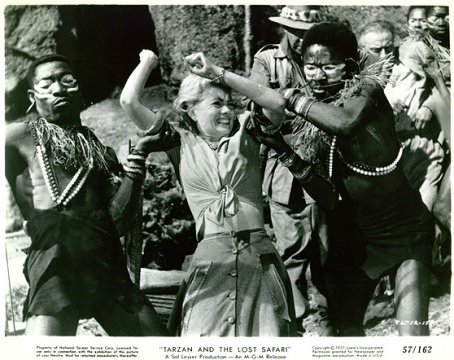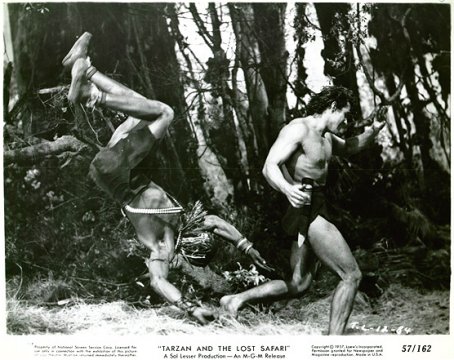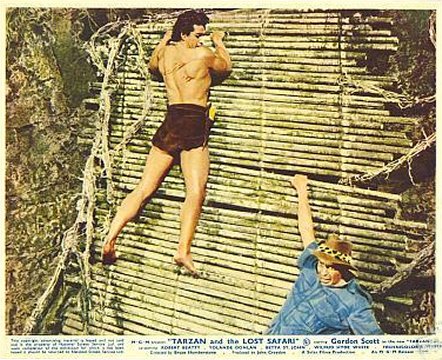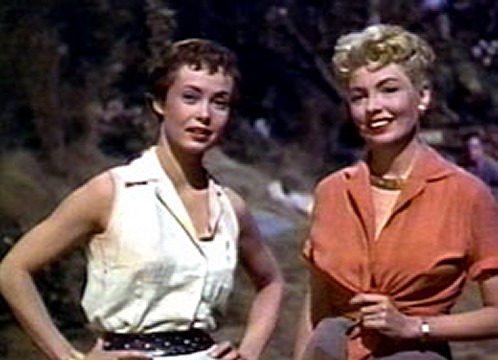 Betta St. John and Yolande Donlan
Yolande Donlan (1920.06.02-2014.12.30) played Gamage Dean, one of a party of socialites stranded in the jungle by a plane crash and rescued by the ape man (Gordon Scott) in "Tarzan and the Lost Safari" (1957), shot largely on English soundstages, supplemented with location footage.
Born June 2, 1920, to stage comedian James Donlan and a French chorus girl, the blonde Jersey City, New Jersey native began her entertainment career as a film extra and dancer, as detailed in her humorous 1976 autobiography "Third Time Lucky". In her early career she was typecast in bit-part French maid roles, in films like "The Devil Bat" (1940), "Turnabout" (1940) and "DuBarry Was a Lady" (1943), sometimes credited under her stage name Yolande Mallott (or Mollot).
Her career breakthrough came when she won the role of Eleanor Lynn's understudy in the role of "Billie Dawn" in the touring company of Garson Kanin's "Born Yesterday" (1946). Kanin recommended her to Sir Laurence Olivier for the London production, and she won the lead, launching a rewarding British acting career that included the title role in "Peter Pan" and several films.
Following a brief marriage to Jack Bender, Donlan wed actor Philip Truex, with whom she had son Christopher. Following her 1954 divorce, she married film director Val Guest and eventually appeared in eight of his pictures: "Miss Pilgrim's Progress" (1949), "The Body Said No!" (1950), "Mr. Drake's Duck" (1951), "Penny Princess" (1952), "They Can't Hang Me" (1955), "Expresso Bongo" (1959), "Jigsaw" (1962), and "80,000 Suspects" (1963). She wrote a second memoir "Sand in My Mink," detailing her adventures traveling Europe with Guest. The couple retired to Palm Springs, where they were honored with a shared Golden Palm Star at 265 South Palm Canyon Drive on April 3, 2004. Following Guest's 2006 death, Donlan returned to London, where she passed away on December 30, 2014, at age 94.
"Tarzan" author Edgar Rice Burroughs has also been awarded a star on the Palm Springs Walk of the Stars.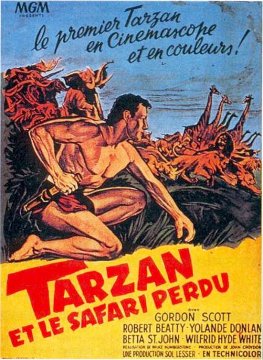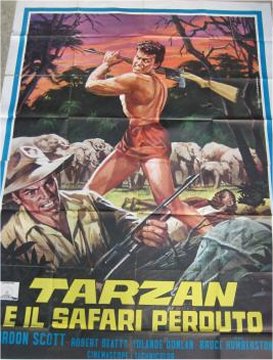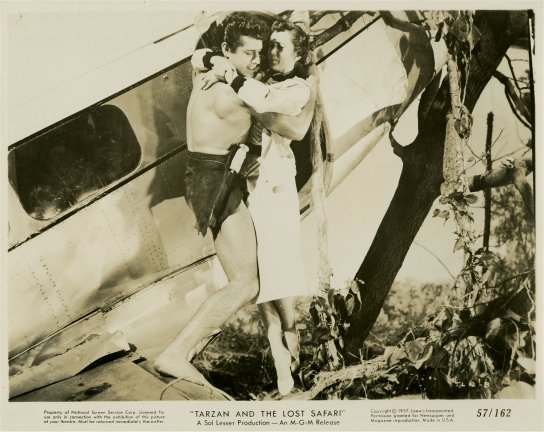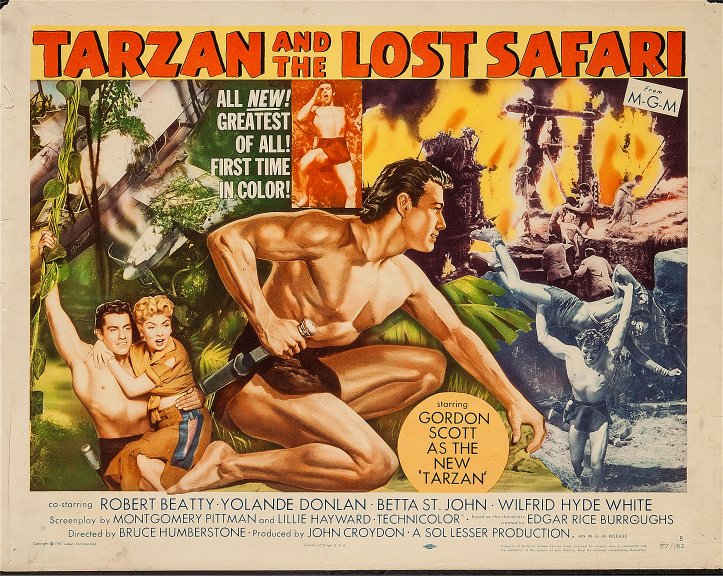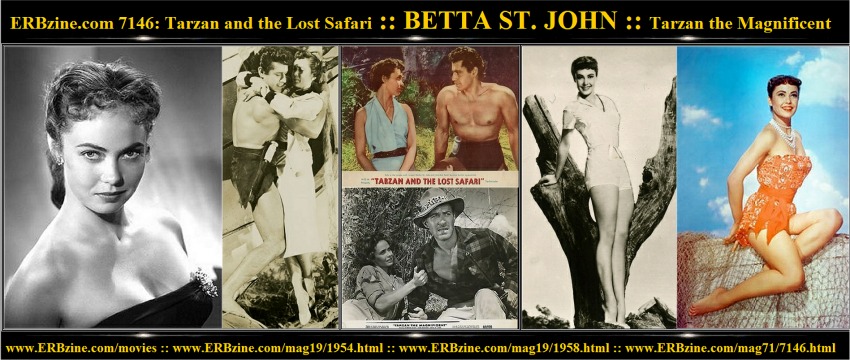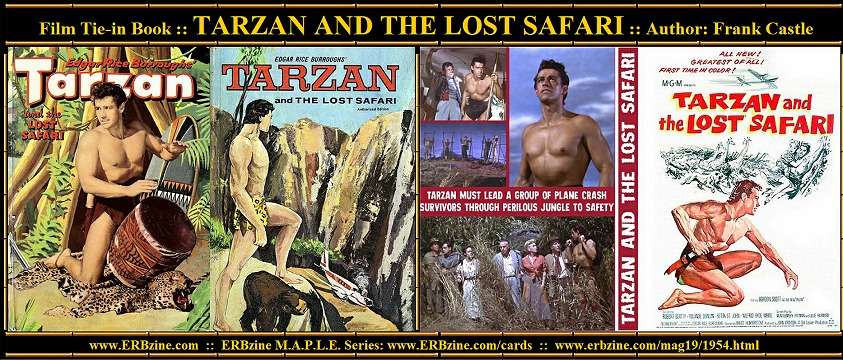 ---

WEB REFS

---
ERBzine SILVER SCREEN COMPENDIUM

ERBzine.com
Presents
The Fantastic Worlds of Edgar Rice Burroughs
ERB Companion Sites Created by Bill Hillman
| | | | |
| --- | --- | --- | --- |
| Tarzan.com | ERBzine.com | DantonBurroughs.com | Tarzan.org |
| BurroughsBibliophiles.com | JohnColemanBurroughs.com | Tarzan.com/tarzine | JohnCarterOfMars.ca |
| ERBzine.com/edgarriceburroughs | Weekly Webzine | Weekly Webzine | Pellucidar.org |
| John Carter Film | ERB, Inc. Corporate Site | ERB Centennial | tarzana.ca |
WEBJED: BILL HILLMAN
Visit our thousands of other sites at:
BILL and SUE-ON HILLMAN ECLECTIC STUDIO
All ERB Images© and Tarzan® are Copyright ERB, Inc.- All Rights Reserved.
All Original Work ©1996-2011/2021 by Bill Hillman and/or Contributing Authors/Owners