First and Only Weekly Online Fanzine Devoted to the Life and Works of Edgar Rice Burroughs
Since 1996 ~ Over 15,000 Webpages in Archive
Volume 1951

Tarzan's Peril (1951)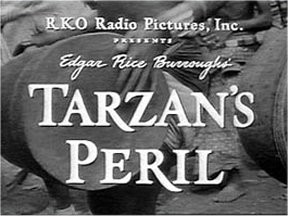 Lex Barker
The third of five Tarzan films featuring Lex Barker
Tarzan's Magic Fountain | Tarzan and the Slave Girl | Tarzan's Peril | Tarzan's Savage Fury | Tarzan and the She-Devil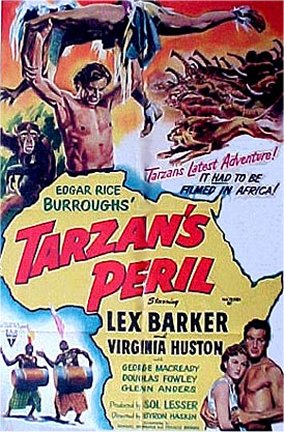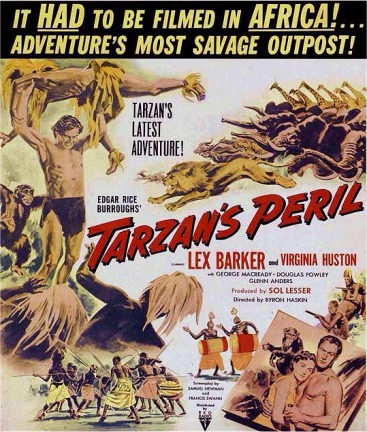 "New Jungle Thrills!"
"DANGER on the Dark Continent!"
---

PLOT

---


Escaped convicts are selling weapons to a warlike native tribe.


---

CREDITS

---


Producer: Sol Lesser
Director: Byron Haskin
Writers: Samuel Newman & Francis Swann with John Cousins (additional dialogue)
Edgar Rice Burroughs (characters)

Lex Barker ~ Tarzan
Virginia Huston ~ Jane
George Macready ~ Radijeck
Douglas Fowley ~ Herbert Trask
Glenn Anders ~ Andrews
Alan Napier ~ Commissioner Peters
Edward Ashley ~ Conners
Dorothy Dandridge ~ Melmendi, Queen of the Ashuba
Walter Kingsford ~ Barney
Frederick O'Neal ~ King Bulam

Also Known As:
Jungle Queen
Tarzan and the Jungle Queen (UK)
Tarzan's Mate in Peril (USA)

78 min ~ B&W ~ Aspect Ratio: 1.37 : 1 ~ Mono

---

Filming Locations:

---

Africa
Death Valley National Park, California, USA
Los Angeles County Arboretum & Botanic Garden - 301 N. Baldwin Ave., Arcadia, California, USA
Mount Kenya, Kenya
Iverson Ranch, Chatsworth, Los Angeles, California, USA

The ranch is seen near the beginning of "Tarzan's Peril" where Radijeck, Trask, Andrews and company
decide to travel by foot after one of their trucks breaks down.

---

Trivia:

---

First Tarzan film to be shot in Africa, where it was set.
The company arrived in Africa just before winter set in.
The chimps wouldn't perform, so Cheetah's part had to be cut.
The area around Mount Kenya was so cloudy that Lex Barker's tan disappeared and he had to use body makeup.
The first time Barker showed up in a loin cloth the native extras burst out laughing.
The film was originally shot in color, but more than half of it was ruined on location. It was converted to black and white, the remaining footage winding up in later pictures.
---
LOBBY DISPLAY
---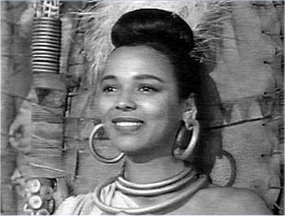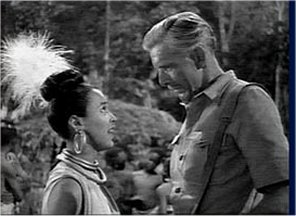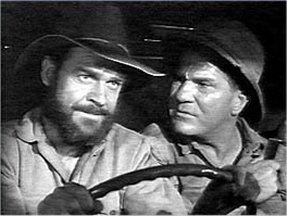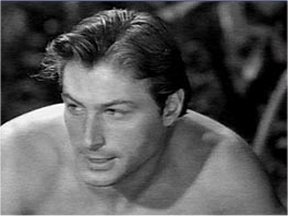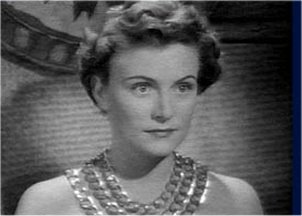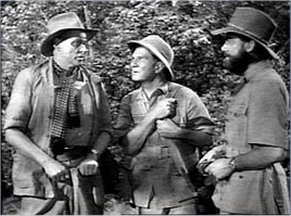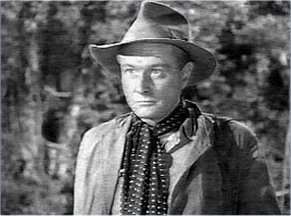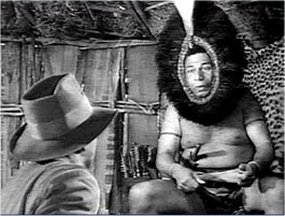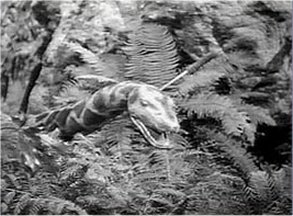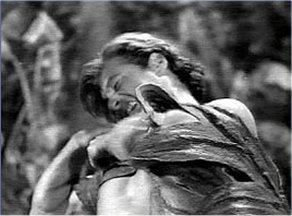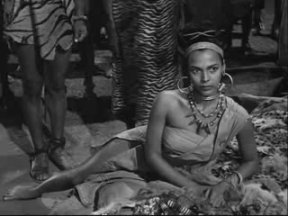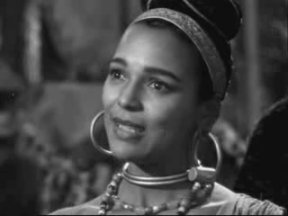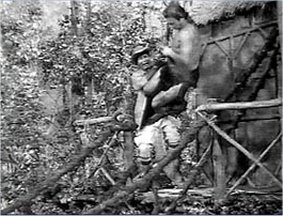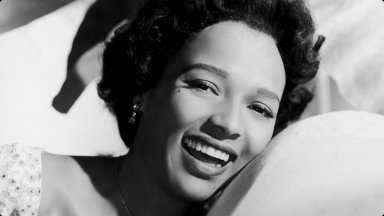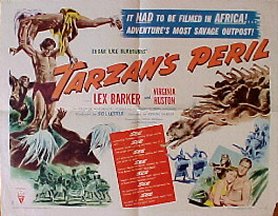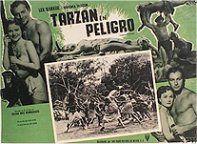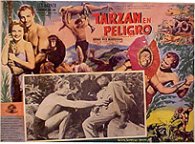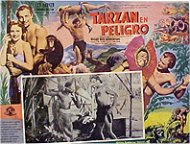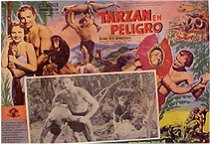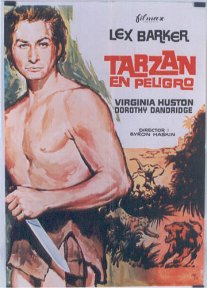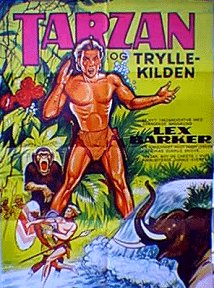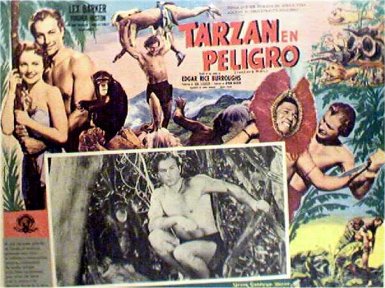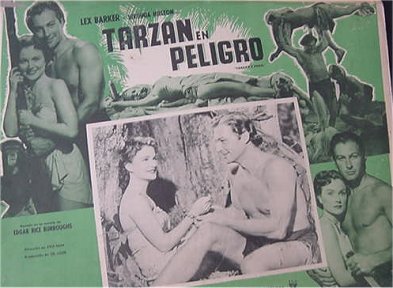 PRESS BOOK
Click for Large Images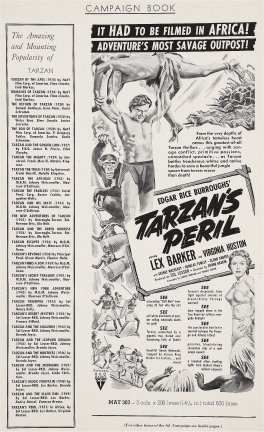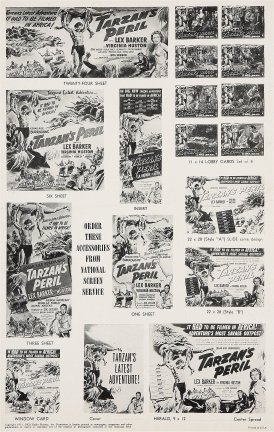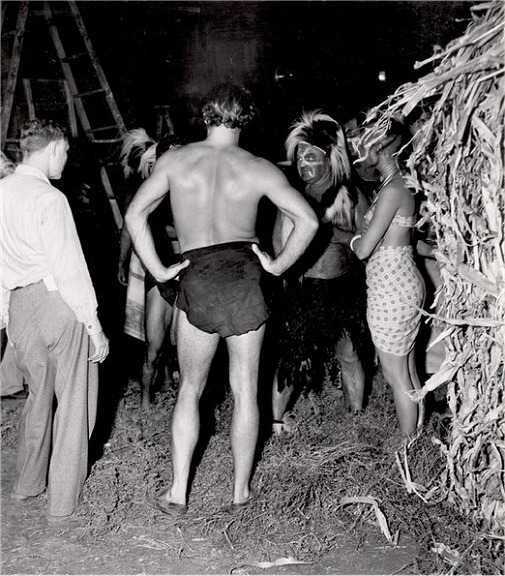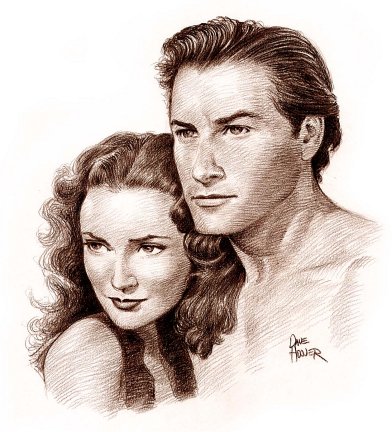 Click for full-screen image
Lex Barker and Dorothy Hart portrait by Dave Hoover
From Tarzan's Savage Fury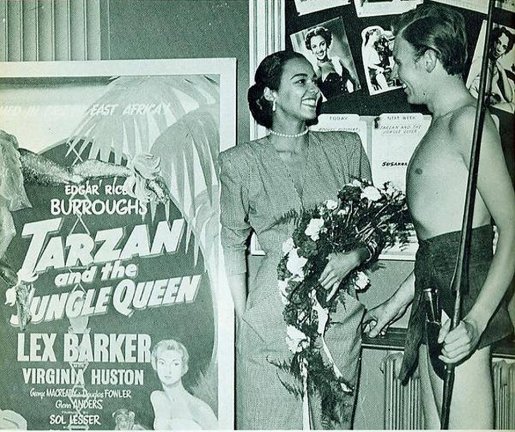 Dorothy Dandridge being welcomed by a Lex Barker/Tarzan stand-in at
Tarzan's Peril premiere in England.
---
TARZAN'S PERIL PHOTO GALLERIES
---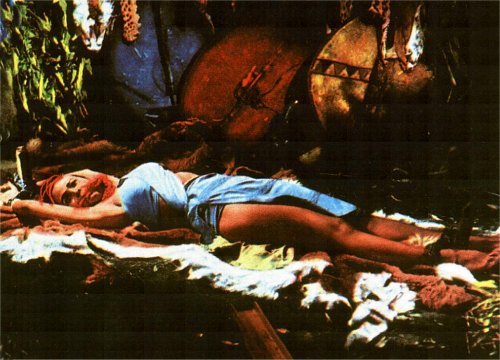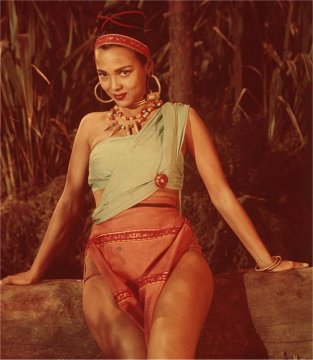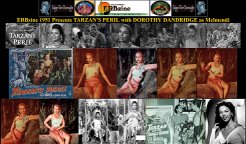 GALLERY ONE
Visit our display of large-image lobby cards
with four colour photos of Dorothy Dandridge at:
www.ERBzine.com/mag19/1951a.html
---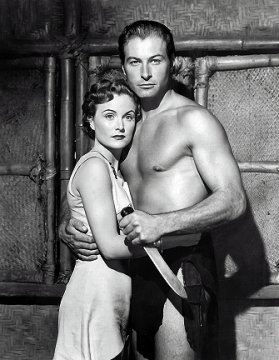 GALLERY TWO
Photos of Lex Barker's Tarzan's Peril co-star
Virginia Huston
www.ERBzine.com/mag19/1951b.html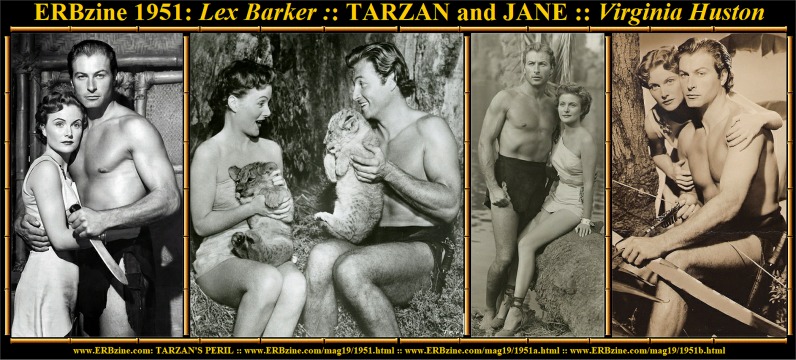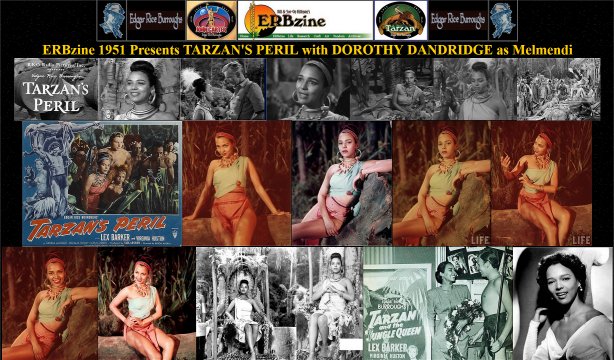 ---
THE OTHER LEX BARKER TARZAN FILMS
Tarzan's Magic Fountain | Tarzan and the Slave Girl
Tarzan's Peril | Tarzan's Savage Fury | Tarzan and the She-Devil
---
---
---
MORE ERBzine REFS
---

ERBzine Silver Screen
ERB Comics Encyclopedia: Dell Lex Barker Covers I
ERB Comics Encyclopedia: Dell Lex Barker Covers II
ERB Comics Encyclopedia: Dell Lex Barker Covers III
Lex Barker: Princeton-Bred Tarzan
ERB On The Silver Screen
90 Years of Tarzan


The Fantastic Worlds of Edgar Rice Burroughs
ERB Companion Sites Created by Bill Hillman
| | | | |
| --- | --- | --- | --- |
| Tarzan.com | ERBzine.com | DantonBurroughs.com | Tarzan.org |
| burroughsbibliophiles.com | JohnColemanBurroughs.com | Tarzan.com/tarzine | JohnCarterOfMars.ca |
| www.erbzine.com/edgarriceburroughs | Weekly Webzine | Weekly Webzine | Pellucidar.org |
| John Carter Film | ERB, Inc. Corporate Site | ERB Centennial | tarzana.ca |



WEBJED: BILL HILLMAN
Visit our thousands of other sites at:
BILL and SUE-ON HILLMAN ECLECTIC STUDIO
All ERB Images© and Tarzan® are Copyright ERB, Inc.- All Rights Reserved.
All Original Work ©1996-2010/2019 by Bill Hillman and/or Contributing Authors/Owners
No part of this web site may be reproduced without permission from the respective owners.