Official Edgar Rice Burroughs Tribute and Weekly Webzine Site
Since 1996 ~ Over 5,000 Web Pages in Archive
Volume 1903a2
Georges Dodds'
The Ape-Man: his Kith and Kin
A collection of texts which prepared the advent of Tarzan of the Apes by Edgar Rice Burroughs
Presents
Selected 19thCentury Simian Fiction (1830-1914)
Shelf A2
8.
Anonymous
The Man and the Monkey

---

The Gentleman's Magazine: and Historical Chronicle
1817
87, 544
A monkey steals food from a traveller in India
Beneath a banyan's wide-spreading shade,
A weary Traveller asleep was laid,
And in a dream most comfortably picking
The sable carcase of a curry'd chicken
[There is a species of poultry in India of this description, which, by epicures, is esteemed a delicacy.]
Surpris'd, no doubt, this apt repast to find,
When both the cook and baggage were behind. --
[These are indispensable accompaniment to travellers in a country where there are no inns for their accommodation]
But, short, alas! are all terrestrial joys,
Or sleeping, or awake! -- a sudden noise
(At such a time it would a saint provoke!)
From his unfinished meal the traveller 'woke;
On silent wing the black-bon'd chicken fled,
And crowds of Monkeys chatter'd overhead;
"Ye Caitiff! is it you enrag'd he cries
"At your respected summons must I rise?
Ye vile, mischievous, imitating crew!
Had I my rifle, and a ball or two,
Though now you chatter, grin, and frisk on high,
Soon low and quiet should your worships lie.
Hence, to your native junguls, ere too late,
Nor, by remaining, dare to tempt your fate.
There live, like Quadrupeds, on Nature's plan;
And cease to imitate your sovereign, Man."
Thus spoke the Traveller: when, from above
Swift as the light-heel'd messenger of Jove,
A Monkey sprang; and, seated on his haunch,
Took sole possession of a neighb'ring branch.
His person such (we must not that neglect)
As might inspire beholders with respect:
For Agamemnon-like, the Greeks among,
In stature he excelled the Monkey throng
He seem'd, indeed, of a gigantic race,
Grey was his bristly hair, and red his face;
Each limb, each muscle, spoke superior strength,
And ev'ry tooth was full an inch in length;
Besides all which, so likely to prevail,
As long as this description was his tail.
Such as you see him, now to speak began
This vet'ran in reply: -- "Insatiate Man!
Whose pow'r so wide extends, o'er great and small;
And art thou, then, unsatisfy'd with all?
This tree, which yet for centuries may stand,
(Blest be the planter's charitable hand!)
This bounteous tree, for insect, bird, and beast,
Affords a frequent and delicious feast:
The nimble squirrel here supplies his needs,
And here the party-colour'd manick
[A bird in shape and size not unlike a black-bird]
The noisy perroquet, the pidgeon too,
[The green pidgeon]
Whose colour screens him from the sport-man's view;
The sable crow (I aim not to describe
Each long procession of the insect tribe,)
And here, as you, have seen, we Monkeys meet,
In num'rous crowds, to chatter, and to eat,
For these above the luscious berries grow;
Whilst Men and Cattle find a shade below,
Or shelter ample, which, when storms impend,
May herds and whole battalions defend.
Then grudge us not our portion of the treat,
But, what thou can'st not, let a Monkey eat.
What, if thy casual nap our mirth hath broke,
Shall such a cause Creation's Lord provoke,
Regardless of our children, and our wives,
To lift his hand against our precious lives?
Were men to be so judg'd, so punish'd too,
Alas! what dreadful carnage would ensue.
We imitate you! -- false and foolish tale!
What could, to us, such mimickry avail?
Since, helpless in himself, when danger's nigh,
Man, without aid, can neither fight nor fly
But, as his wav'ring courage cools, or warms,
Must have recourse to horses or to arms:
Moves forward, and retreats, to certain tunes:
At sea, has ships, and in the air balloons,
Whereas the Monkey, who, in time of need,
Wants not, thank Heaven! either strength or speed,
With nat'ral arms can fight: or, if too great
The force oppos'd, is active in retreat:
Can, like a squirrel, bound from spray to spray,
And baffle all pursuers. -- Sir, good day!"
The Man, abash'd, confounded, hung his head,
And not a syllable in answer said,
The fatal tube arriv'd; (the mark was fair)
He took it up, and fired in the air.

---
9.
Anonymous
Milles et Amys (early 15th century)

---

The History of Fiction, Being a Critical
Account of the Most Celebrated Prose Works of Fiction, from the Earliest Greek Romances to the Novels of the Present Day [John Dunlop (ed.)]
1842:
Philadelphia: Carey and Hart
1: 272-278
An ape nursemaid is involved in preserving the lives of the two sons of a pair of Carolingian heroes, returning them to their rightful inheritance
The two following romances are believed to have been written in the beginning of the fifteenth century, but the first edition of both is without date. In the prologue to Milles et Amys, [Le Roman des vaillans chevaliers Milles et Amys, lesquels en leur vivant firent de grandes prouesses.] which shall be first mentioned, the work is said to be extracted from ancient chronicles. "J'ay voulu extraire leurs faicts et gestes, et les fortunes a eux advenues ainsi comme Je les ay trouvées en histoires anciennes, jadis trouvées et enregistrées en plusieurs livres faisant mention d'eux par maniere de croniques," and in the 58th chapter, "il est assavoir que ceste hystoire icy a este extraicte de l'une des trois gestes du royaume de France, et ne furent que trois gestes au dit pays qui out ou honneur et renomme, dequoy le premier a este Doolin de Mayence, l'autre Guerin, la tierce si a este de Pepin dequoy est issu le Roy Charlemagne.&quoy; This detail about the ancient histories and the three Gestes, is probably feigned to give the stamp of authority. Milles and Amys, however, are mentioned in the Chronicle of Alberic de Troisfontaines, an author of the 13th century, who says they perished in the year 774, in an expedition undertaken by Charlemagne against Didier, King of the Lombards. Their story is besides related in the Speculum Historiale of Vincent de Beauvais, and is there said to have occurred in the reign of Pepin. The early part of the romance, particularly that which relates to the leprosy of Amys, and his cure by sacrifice of the children of Milles, is the subject of the English metrical Amys and Amylion, of which an account has been given by Mr. Ellis, in his Specimens of Metrical Romances.

Milles was the son of Anceaume, Count of Clermont, and Amys of his seneschal. The former came into the world with the mark of a sword on his right hand, to the utter amazement of the pope, who held him at the baptismal font. His parents, in gratitude for his birth, set out on a pilgrimage to the Holy Land. The count was taken captive by the Sultan of Acre, and banished to an island which for forty years had been governed by a griffin. But instead of being devoured by this monster, as was intended, he contrived to despatch him by favour of St. George, who descended from heaven on horseback, clad in white armour bright as the sun.

During the absence of Anceaume, however, the Count de Limoges seizes on Clermont. The nurse of Milles is in consequence forced to fly with her charge, and beg alms from province to province. Amys, son of the seneschal, is meanwhile brought up as a foundling by his uncle Regnier of Langres, who durst not educate him as his nephew, being a vassal to the Duke of Burgundy, who was an ally of the Count de Limoges.

Milles commences his career in chivalry by purloining his nurse's hoard, which she had amassed while flying with him from Clermont. With this treasure he repairs to the province of Burgundy, where he forms an intimate friendship with Amys. Their perfect resemblance in appearance is the amusement of every one, and gives rise to many comical mistakes.

At length Milles being discovered to be the son of the rightful Count of Clermont, is forced to leave Burgundy, and escapes with his friend Amys to Constantinople. Here he meets with his mother, the Countess of Clermont, who had escaped from the power of the Sultan of Acre, and was acting as governess to the Greek Princess Sidoina. The city was at that time besieged by the sultan, but he is totally defeated, and the father of Milles, who was still detained prisoner by the Saracen monarch, is freed from captivity; Milles marries Sidoina, and soon after ascends in her right the throne of Constantinople.

After some time spent in the cares of empire, Milles departs with Amys for France, recovers his paternal inheritance, and bestows a dukedom on his friend. In his absence the Saracens burn his capital, his empress, and her mother; and Milles, in consequence of this conflagration, espouses Bellisande, daughter of Charlemagne, while Amys is united to Lubiane, the heiress of the Duke of Friezeland.

Some years having passed in unwonted repose, the friends at length set out on a pilgrimage to Jerusalem. When about to return Amys is unexpectedly smitten with leprosy. On their arrival Milles is joyfully received by Bellisande; but his unfortunate companion is driven from his own castle by his wife, who appears to have been ignorant of the value of a husband of this description. The servants whom she detaches to drown him, being moved with compassion, conduct their master to the castle of Milles, where he is received with the utmost hospitality.

Soon after his arrival it is revealed to Amys in a dream, that he could only be cured of the leprosy with which he was afflicted, if bathed in the blood of the children of Milles. The leper informs his friend of the prescription he had received, which I suppose was in those days accounted a specific for this disorder, as Gower, in the 2d book of his Confessio Amantis, tells a story of Constantine, when struck with leprosy, ordering a bath of this description. The heads of his two infants are immediately struck off by the father. Amys thus enjoys the benefit of the prescribed both, and Milles soon after returning to lament over the bodies of his children, finds them in as perfect health as before they had been beheaded, "et se jouoyent dedans le lict, l'un a l'autre, d'une pomme que nostre Seigneur leur avoit donné."

In gratitude for these miraculous cures, the two friends set out on a pilgrimage; but on their return through Lombardy they are treacherously killed by Ogier the Dane, who was at that time in rebellion against Charlemagne.

Milles, when he proceeded on his pilgrimage, left his two children, Anceaume and Florisell, in the cradle. These infants were constantly guarded by an ape, who acted as an assiduous nurse, and was gifted with a most excellent understanding and benevolent disposition. -- "Si n'est point de memoire d'homme que jamais on n'ouyt parler de la condition de tel Cinge; Car il avoit en luy grant sens et memoire, et mainte bonne maniere avoit apprise tandis qu'on le nourissoit. Sy aymoit parfaictement ce Cinge les deux petis enfans du Comte, tellement que nuict et jour ne les pouoit laisser; et ne sceut on oncques garder qu'il ne couchast toutes les nuicts avecques eux sans leur faire nulle mesprision, ny aucun mal: ne pour quelque bature qu'on luy sceust faire jamais ne vouloit laisser les petis enfans, et tout le long du jour leur tenoit compagnie, et estoit toute son intention aux enfans. Et ne faisoit que les baiser ct accoller,et jamais ne vouloit ne boire ne menger si ce n'estoit de la propre viande qu'on bailloit aux enfans." This ape had prepared the minds of the household of Milles for the intelligence of his death, by equipping his children in a complete suit of mourning.

Lubiane, the wicked widow of Amys, seeing that the children were now left without the protection of a father, resolves, in concert with her brother, on their destruction. The countess, their mother, is privately put to death, and the children carried off, to the great consternation of the ape, who insists on accompanying them. After three months' detention at the residence of Lubiane, they are thrown by her command into the sea. The ape swims after them till two angels of paradise descend in disguise of swans, and bear away the children safe through the sea; one carries Anceaume to the coast of Provence, where he is picked up and educated by a woodman. The other conducts Florisell to the shores of Genoa, where he is taken under the protection of a lioness, who introduces him to her cubs, with which he is gradually accustomed to hunt. The ape having lost sight of them, continues to swim till he is received on board a merchant vessel, which soon after comes into harbour. Its crew propose to take him home to their own country, but he hastily wishes them good morning. --"Et pour le bien qu'ils luy avoient fait ne leur dist aultre grant mercy, sinon qu'il leur fist la moue."

Our ape spent fifteen days in a forest, searching for the children, for whose sake he subsisted all that time on herbs and water, although habitually he was somewhat addicted to the pleasures of the table. Finding his search in the forest vain, he set out for Clermont, the paternal inheritance of his wards, where he was received with acclamations by the populace; but he declined the honours of a public entertainment, as he felt his spirits depressed on account of the loss of the children: it would also appear that he was in very bad humour, "car il mordoit et esgratignoit tous, qui n'estoit pas sa coustume." He paid his first visit to Richer, the old seneschal of Milles, whom he persuaded to proceed to the palace of Lubiane, to ascertain the fate of the children. The seneschal is immediately thrown into prison by Lubiane, who sets out, accompanied by her brother, for the court of Charlemagne, to obtain a grant of the county of Clermont, on pretence that the race of Milles is extinct. Meanwhile the ape having insinuated himself into the confidence of the jailer, gains access to the seneschal, and at the very first interview suggests the propriety of writing to Charlemagne, to give him some insight into the character of the claimants. The ape charges himself with the letter, but from the badness of the roads and want of relays, he does not reach Paris till some days after the traitors. He makes his first appearance at court, though still in his travelling dress, during a great festival, and signalizes his arrival by assaulting the Countess Lubiane, rending her garments, and even committing ravages on her person. He then respectfully presents the letter to Charlemagne, who thinks the matter of sufficient importance to consult his peers. The difficulty is to find a champion to maintain the accusation: the ape, however, readily steps forth as opponent to one of the relatives of Lubiano, who offered himself as her defender. Defiances of this description, singular as they may appear, were not unknown in France about the period of the composition of this work. In Monfaucon (Monumens de la Monarchie Françoise, vol. iii. p. 68,) there is an account of a combat which took place in 1371, between a greyhound and a knight who had treacherously slain the dog's master. This animal attacked the assassin with such violence whenever they happened to meet, that suspicion was at length excited, and Charles the Wise [M. de Sainte Foix, however, in his Essais Historiques sur Paris says this dog flourished in the time of Philip Augustus.] appointed a solemn combat between the parties. The knight was provided with a club: the dog had only his natural arms, but was supplied with an open cask as a place of retreat; the just cause prevailed, the traitor was forced to confess his crime, and the memory of the event was preserved in a painting in the hall of the castle of Montargis. On the present occasion, too, the good cause and our ape are triumphant. The champion of Lubiane is soon obliged to confess himself vanquished, in order to avoid being torn piecemeal: according to the established customs, he is hanged after the combat, and Lubiano is burned alive. We are informed by the author of the romance, that the history of the ape, and particularly of this judicial combat, were delineated in his time on the walls of the great hall of the palace of Paris, which was burned, I believe, in 1618.

While the ape was thus distinguishing himself at court, and preparing materials for the genius of future artists, Florisell, the son of Milles, having followed his comrades, the young lions, in the course of their field sports as far as the Venetian territory, is caught by Gloriant, the Saracen king of that country, who delighted in the chase of wild beasts. In a few days the lioness and her cubs came to Venice, to reclaim him, but by this time her eleve had fallen in love with the king's daughter, "parquoy Florissell ne pensa plus au lion, ne n'entint conte;" and they are accordingly obliged to return without him to their den, after depopulating the neighbourhood.

Anceaume, the other son of Milles, being detected in an intrigue with the daughter of the woodman, is driven from the house, and flies for refuge to an adjacent monastery. To this place Richer, the seneschal, accompanied by the ape, comes to pay his devotions. The animal, by the fineness of his nose, soon recognises his young master, and persuades the seneschal to take him along with them.

He is accordingly introduced by the ape at the court of Charlemagne, and serves in an expedition undertaken by that monarch against Venice, of which the professed object was to recover the body of St. Marc, which had been interred there about five hundred years before. In this campaign Florisell distinguishes himself on the side of the Saracens, and Anceaume on that of the Christians. Anceaume takes Gloriant, king of Venice, prisoner; and Florisell overthrows and sends captive to Venice the bravest peers of Charlemagne. At length the two brothers are sent out against each other, and after a furious contest, being both tired, they sit down to rest. The young warriors are thus led mutually to recount the story of the early part of their lives. From this reciprocal detail they conjecture that they are related, and Florisell in consequence proceeds with Anceaume to the camp of Charlemagne. There the surmises of the brothers are confirmed by the testimony of Richer and of the ape, who embraces them alternately with much sympathy, "Les deux freres s'en allerent coucher ensemble, et le Cinge s'en alla avec eux, et se mussa dessoubz leur lict ainsi qu'il avoit apprins. Et puis, quant ils furent couchez, les vint accoller et baiser tout a son ayse; tout ne plus ne moins que fait ung amant qui baise s'amye. Si fut ce Cinge celle nuit si surprins d' amour, qu'il se coucha entre les deux enfans, la ou il mourut la nuict de joye. Et quant le roy Charlemagne le sceut si en getta maint soupir, et alla dire -- Haa Cinge moult avois le cueur scavant; Je scay de vray que tu es mort de joye."


---
10.
Anonymous
A Monkey Story

---

Western Christian Advocate
1880
47, 5, 34
A simian 'watch-dog' outwits a falcon that has been stealing his master's game
There lives in the south of France a man of wealth, whose chateau or country place of residence has around it very tall trees. The cook of the chateau has a monkey -- a pert fellow, who knows ever so many tricks. The monkey often helps the cook pluck the feathers from fowls. On the day that interests us the cook gave the monkey two partridges to pluck, and the monkey, seating himslef in an open window, went to work. He had picked the feathers from one of the pa[r]tridges and placed it on the the [sic] outer ledge of the window with a satisfied grunt, when lo! all at once a hawk flew down from one of the tall trees near by, and bore off the plucked bird. Master monkey was very angry. He shook his fist at the hawk, which took a seat on one of the limbs not far off, and began to eat the partridge with great relish. The owner of the chateau saw the sport, for he was sitting in a grape arbor, and crept up to watch the end of it. The monkey picked the other partridge, laid it on the ledge in the same place, and hid behind the window-screen on the inside. The hawk was caught in the trap, for when it flew down after the partridge, out reached the monkey and caught the thief. In a moment the hawk's neck was wrung, and the monkey soon had the hawk plucked. Taking the two birds to the cook, the monkey handed them to him as if to say, "Here are your two partridges, master." The cook thought that one the birds looked queer, but he served them on the table. The owner of the house shook his head when he saw the dish, and telling the cook of the trick, laughed heartily.

---
11.
Anonymous
Mr. Purdy's Pet

---

A Sociable Baboon Who Incarnadised Staten Island's Shores
The National Police Gazette
1886
47, 435, 6
A Mr. Purdy gets more than he bargained for when an old sea captain gives him a monkey, and when this monkey gets drunk...
A Sociable Baboon Who Incarnadised Staten Island's Shores.

Mr. John S. Purdy, who is well known in Wall street, and one of the most popular residents of Staten Island, has been having a hard time of it lately. The other day, while attending to the education of his trick spaniel Sport, the dog accidentally bit him severely on the hand. Mr. Purdy went to his doctor in Tompkinsville and had the virus extracted and put in a bottle and taken home, so that Sport might be inoculated. On the way he remembered that he had an engagement at Weiner's Hotel to meet an old sea captain, a friend of his, who had just come home from a long voyage, and had promised to bring him a present of a little pet monkey.

After waiting for an hour a boat's crew came ashore to inquire if Mr. Purdy was on hand, and, learning that he was, went back to the ship for the captain and the monkey. While they were gone Mr. Purdy told Mr. Weiner all about the habits of the marmoset and what nice pets marmosets made.

When the crew came back they brought the captain and the present. It was a 4-foot high baboon, wrapped in a horse blanket.

Mr. Purdy accepted the situation gracefully and set up the drinks. The captain took rum and the baboon a gin cocktail. Mr. Weiner accepted a cigar. Then the captain and Mr. Weiner stood treat and the baboon responded. The effect of the recent voyage and rolling of the ship was to make the baboon sway backward and forward. He became hilarious and then affectionate. He climbed up on a sailor's back and embraced him around the neck. Then he tried to exchange kisses with Mr. Weiner, who modestly repulsed his advances. This annoyed the baboon so much that he went behind the bar and tore the apron and shirt off Herman, the bartender.

Mr. Purdy had an engagement to go out to dine, so he determined to send his festive present home. He telephoned for the Staten Island express, and two stalwart expressmen came. The baboon took an arm of each and between them started to walk up the steep hill to Mr. Purdy's residence. When the party got opposite Dedrick's saloon the baboon wanted to go in. The expressmen remonstrated and attempted to drag him past. This naturally irritated "his nibs," who at once inserted his head under the coattails of one of his friends and bit him. He then equalized matters by chewing the other man's arms. The expressmen, who felt aggrieved, left their charge abruptly and dropped into the druggist's for repairs.

The baboon then went into the saloon, where he found Mr. Purdy, the sea captain, and a number of friends. He set up the drinks for the house, for which Mr. Purdy paid $2.65. He then wanted to send out for all of Tompkinsville, but Mr. Purdy dissauded him from doing this and invited him to go to Uncle Jerry Baker's, on the shore road, for an oyster stew. Unfortunately Uncle Jerry forgot to put cinnamon in the stew and a fight ensued. It consisted of four rounds, and was terribly scientific. In the first round the baboon opened both arms like a crab, and then, with a snap, inserted one fist in each of Mr. Jerry's ears. Mr. BAker responded with Mr. Purdy's umbrella, which was shivered into splinters on the first blow. The other three rounds illustrated both light and heavy weight sparring and all the different styles of wrestling. It was now 10 o'clock, and Uncle Jerry went to bed. The baboon then "roped in" on a party of Staten Island cricketers and offered to fight any one or all of them, which polite offer was declined.

Up to this time the baboon was all right, but he began to mix drinks and the oysters disagreed with him. Becoming irritated, he began smashing things, and his friends were advised to take him home. He insisted on walking on his fore feet and reposing on his head. This cured him of his dizziness, and he braced up sufficiently to climb the hill. Then an affecting scene ensued, which brought tears to the eyes of Mr. Purdy and the captain. The captain was very tired and stopped on the corner to bid the party good-bye before going on board his ship. The baboon wanted to go too. He sat down on the horse car track and cried as if his heart would break, and relieved his feelings by munching the legs of his late and his new owner. Then the captain went away.

Mr. Purdy then had his hands full. The baboon wanted to go to bed in a tool box on the way, and hung on to it like grim death. He refused to be coaxed to move. He was too heavy to carry, and all the hackmen had gone to sleep. Mr. Purdy heard twelve, one, two, and three o'clock strike. Then the baboon woke up and wanted to go down and rout Mr. Weiner out. He was very dry and his tongue hung out like a cut of smoked beef. Some friends of Mr. Purdy came along opportunely and helped him to carry the baboon.

It was half-past six A.M. when the party got to Mr. Purdy's residence and christened the baboon "Jamboree" in a Turkish bath. Mr. Purdy says that the climate of Tompkinsville does not agree with his pet, and that he has just bought and excursion ticket for "Jambo" to the Cape of Good Hope.

---
12.
Anonymous
The Reminiscences of an Old Monkey

---

The Cabinet Album; A Collection of Original and Selected Literature
1830: London: Hurst, Chance, and Co.
356-364
An old monkey recounts his life, loves and capture, and comments on the foibles of humanity.
For the last few days I have felt myself extremely uncomfortable. My appetite has failed me, and I have been troubled with unpleasant dreams and strange fancies, both by day and night. "Why is this" I ask myself, "what can the matter be! I cannot surely be in love in my old age?" Oh, no! The years of such pleasing folly have long since past, and all the gaieties and frolicsome pranks of my youth are but as a dream. I recall them to memory alternately with a smile and a sigh; and, as I sit and mumble my nuts in solitude with my few remaining teeth, and view the grey hairs which cover my emaciated and shrivelled frame, I find it difficult to imagine that I am the same monkey that was once the life and soul of every party. And as for love -- even if my years did not exempt me from the torments of the tender passion, who could I be in love with? I have often felt a conviction that I am the only survivor of my race; and love cannot exist without hope!

Of this latter truth I was long since convinced, by an adventure which befel me in my voyage from India to Europe. The ship in which I was a passenger, or rather a prisoner, stopped to take in a supply of water, and was, as I then thought, very fortunately becalmed. The face of the country was altogether too tempting to be withstood, and I made my escape to the shore, where I roved and revelled for many hours in all the luxury of newly recovered liberty. But, when evening drew near, I felt a painful sense of loneliness, and was beginning to wish myself again on shipboard, when my eyes were ravished by the sight of one of the most beautiful creatures I had ever beheld. She was sitting upon the bank of a small rivulet, with her elegant tail gracefully spread in a circle upon the ground close around her, so as to appear as though she was seated upon a cushion of rich black and white fur. I approached as carefully as possible, but when within a few yards, she looked round, and uttering a cry of alarm, started up and ran off to the adjacent woods. Had I pursued immediately, doubtless I should have overtaken her ; but I was paralysed. As she rose and fled, her tail streamed behind like that of a comet. Many a tail have I seen since, but never one like that. A lover's description of his mistress, however, as I have since had frequent occasion to observe, is seldom interesting to any one else. I shall therefore only say, that she was the handsomest of the ringtailed species, of whose very existence I was not previously aware.

A passion, which I then believed would terminate only with my life, instantly took possession of me. I ran after her, and in wild and tender accents, besought her to take pity upon a poor solitary being, far from home, and in a strange land. But all remained silent, save the coarse howling of some unknown animals which dwelt in that country; and I passed a sleepless night in a tree, anxiously watching for the morning, that I might be enabled to seek the mistress of my affections, and offer her my vows. Ere the sun rose, I began the search; yet it was noonday ere we met. Her shyness at first was excessive; but at length I persuaded her to sit quietly and listen to my story, at which she felt much interested, though it was evident that she doubted my word when I told her that I had crossed the sea. She then informed me that she likewise had lost sight of her own tribe and kindred, which had been alarmed and scattered by strange noises along the shore, which I suspect were from the guns of the ship.

So there we were, alone in that wilderness! And when two young monkeys are left alone together in a wood, what can be expected? There was something singular about the countenance of my dear Cinera, ["Prosimea cinerea, caudâ cinctâ, annulis alternatim albis et nigris." The most elegant of the maucauco species, and of a mild and harmless nature.] which I could not help occasionally wishing were more in character with those of my own tribe; but then there was a gentleness in her manners, and a lightness and elegance in her every movement, which were perfectly bewitching, and which were doubtless greatly enhanced by the splendid black and white ringtail, the recollection of which even now sometimes haunts my pillow.

We had spent some hours together, and I flattered myself that all was going on favourably for me. We were again at the side of the rivulet, seated, side by side, beneath a low spreading tree that overhung the water; and she had, at my request, assumed the same attitude as when I first saw her ; and I was gazing passionately upon her, while her eyes were modestly cast upon the ground. If ever I felt the tender passion, it was at that moment! But I was soon to be cured, and in a very different way from what I had anticipated. The very recollection makes my blood run cold! I was sitting, as before described, lost to every earthly thing, save the beautiful Cinera, when suddenly I felt a sharp twitch across my two forepaws, by which they were perfectly benumbed; and, looking round, I beheld a monstrous animal with a huge grinning mouth, and blue ribbed cheeks, ["Simia Sphinx." Linn.] standing over me with a stick with which he was about to repeat his blow. Resistance was out of the question against such a baboon, and, therefore, I immediately sprang aside, and made my escape, leaving Cinera to do the same. For some time I dared not venture to look round; but finding I was not pursued, I at length halted to draw breath, and then, casting my eyes towards the fatal spot, I beheld the hideous creature squatting by the side of Cinera, and sharing with her a pile of fruit which I had toiled hard to collect, and which I had presented to her as a pledge of the sincerity of my affection. What was to be done? My whole frame trembled with agony. I thought of taking a stone, and creeping slily up the tree and letting it fall upon the monster's head; but my paws hung powerless by my side, and refused to perform their office. Yet a spell seemed to be upon me, and I could not tear myself from the spot. So I stood aloof and gazed, and a gleam of hope even then came upon me. He will soon have devoured the fruit, thought I; and as for his being a rival in the beautiful ring-tail's affections with a well-formed and comely monkey like me, that is quite out of the question.

I was right respecting his appetite; for the gormandizing wretch would have crunched fifty times the quantity between his tremendous jaws; but no opportunity was afforded me of judging whether he really had sufficient vanity to talk of love. At that period my eyes were particularly good; so that, though I was more than three hundred yards distant, I plainly perceived a hideous, leering, liquorish expression in his countenance, as he looked towards Cinera, and drew his right arm, from the elbow down to the paw, across his frightful grinning mouth. "By my native groves!" cried I, "this is too much!" and such was my agitation, that I plainly heard my heart thump against my ribs.

At this moment, however, there arose a strange outcry in the woods, which excited the attention of all parties. Cinera jumped upon her hind legs, and uttered a respondent shriek, at which the outcry was repeated, and suddenly a large party of ringtails, who were doubtless her friends and relatives, rushed forward into the open ground. The baboon looked sulkily round, and began his retreat by slowly and awkwardly lounging, and pretending occasionally to jump along the banks of the rivulet, which, by a circuitous course, came to the place where I lay concealed. The lovely ringtail -- now for ever lost to me -- was instantly surrounded by her own tribe; and there was such a confused chattering among them, that I in vain endeavoured to ascertain whether they were congratulating or scolding the amiable truant. Amid the group, which had now grown very numerous, I plainly discerned her, as she stood alone in a sort of ring which they had formed round her; and she appeared to be addressing the multitude. With intense feelings of anxiety, I observed that she pointed in the direction which I took when scampering away from the baboon. Hope and strange ambitious dreams instantly arose within me. I perceived that she was a female of high rank among them, and judged that I was the subject of her discourse. "Dear creature!" said I to myself, "she is no doubt endeavouring to describe my perfections, and asking her parents' consent to our happy union. It is evident that her race are much behind my own nation in the noble art of climbing; but I will take pity upon their ignorance, and our young family shall be brought up according to the customs of Persia. -- In the meanwhile, I will, by long accounts of my travels, and the display of my agility, astonish the natives, and, as a matter of course, I shall become their leader."

Such was my last soliloquy in that country; and it was scarcely terminated, when the whole body of ringtails uttered a simultaneous yell, and advanced towards the place of my retreat. Their grimaces were too evidently hostile for me to wait the result: therefore, when they were within about a hundred yards, I rose up and fled, and, in an instant, all were in pursuit of me. I made for the sea-shore, where I had left the ship on the preceding day, and where she still fortunately lay at anchor. My speed was such that I gained ground considerably of all the ringtails, whose yells were far behind when I arrived within half a mile of the water side ; and then, and not till then, I took courage to look back. Never shall I forget the horror which then took possession of me! Not twenty yards from me was that detestable ribbed-nose baboon who had driven me from happiness. He had joined, unknown tome, in the chase, and, at every bound, notwithstanding his apparent clumsiness, gained upon me ; and what made him still more hornble was the brandishing of tnat fearful stick, the painful effects of which I had already experienced. On he came, and nearer, and yet nearer I heard the bounding of his hind legs, and the whirring of that awful weapon! Still I strained every nerve, and the ground appeared to fly from under me; but all my exertions seemed vain -- the monster was now so close that I expected every bound would bring him on my tail. I heard him draw his breath, and fancied that the hot and impure air, which issued from his mouth, warmed the nape of my neck. Fear added wings to my flight—I saw nothing—I knew nothing -- I cared for nothing; -- death itself was nothing, so that I might escape from that inconceivable horror! To all that happened afterwards I was insensible. I made one tremendous bound -- it seemed as though I had leaped beyond the limits of earth, and was careering it amid the clouds -- then came a noise as of thunder, and anon a yell of agony more piercing than the cry of ten thousand cats, and then all was darkness -- sudden and unusual darkness; -- for my eyes were open, and my limbs continued in full activity, yet without performing their duty; for the ground was gone from beneath me, and the light of day had closed upon me. I had jumped into the sea!

The noises which I had heard in my descent were the firing of a gun, and the consequent cry of my wounded pursuer. One of the ship's boats happened to be at the usual place of landing at the moment; and by the exertions of the crew, I was saved from a watery grave, after I had rescued myself, by my agility and that desperate leap, from the great blue-nosed baboon.

The revulsion which had taken place in my feelings was extraordinary; for immediately I found myself safe on shipboard, I would not have given a rotten nut for my hitherto beloved Cinera. She became as nothing to me; nay, the recollection of her, for some time after this adventure, was absolutely disgusting; so that I really think, had she at that period been given up to me, I should have contrived to throw her overboard. Reflection has, since that time, led me to do justice to her good qualities; for, after all, she did but submit to the guidance of her parents and friends, and is most likely long since married to some one in her own sphere of life. I question much, indeed, whether one bred up in the evident barbarity of the ringtails would ever have made a fit companion for me. But -- let that pass.

I shall only add, that my love was completely dispelled when hope vanished; and that, from my own experience, I am convinced that a stick, properly applied, and a good ducking, would do more towards curing young monkeys, who fancy they are dying for love, than any other remedy with which I am acquainted.

My own occasional lowness of spirits at the present period, however, proceeds, I am convinced, from very different causes. Alone as I am, in a country far distant from the place of my birth and early associations, I cannot avoid recollecting that such things were; and a sigh will sometimes escape me when I reflect that the remainder of my days must be spend among beings so artificial as the human race. I am disgusted with their vain boastings. To hear them talk, one would really imagine, that they were all perfection; and yet they are indebted to the beasts of the field and the birds of the air, and even to poor miserable worms, for their outward skins, their own being of such a wretched texture as to be nearly useless; and, strange as it may seem to animals who have been clad by nature, these borrowed coverings are a chief source of pride to the creatures called men and women. The greater part of their lives is spent in putting them off and on, and endeavouring to procure a greater variety, in which to strut about and endeavour to imitate the monkey tribe. But their imitations are perfectly ridiculous, and never can approach the graceful and natural agility of our tribes which they, notwithstanding, affect to consider as beneath them!

It would be an endless task to recount all the follies of their various attempts at concealing their natural deformity. The males, having no tail of their own, decorate themselves with one made from the wool of sheep; and so ignorant are they of the real and native elegance of this appendage, that they split it into two pieces, which hang uselessly dangling behind them! The variety of these mock upper skins worn by the females is yet infinitely greater; a circumstance the more remarkable, because that sex have far less occasion for concealing their persons. Indeed, I have seen some of them who need not fear a comparison with the comeliest of our own tribes. They have far more natural vivacity than the males, are much more kind and amiable in disposition, and, particularly when young, evince a partiality for the monkey race in general, which has frequently been a source of amusement to me. Their sham skins are usually of various colours, but generally so arranged as to indicate that they wish to look like birds, while their mates endeavour, as much as possible, to appear like us.


---

It was my misfortune, in early life, to fall into the hands of this species of animals, of whose existence no one, in the extensive districts belonging to our tribes, was previously aware: and it has been my lot, with some few brief intervals, to remain among them ever since. I am now grown old and grey in captivity; but I shall not indulge in the natural garrulity of old age to such an extent as to write all the events of my eventful life, notwithstanding that hope sometimes whispers flatteringly in mine ear, that many monkeys will peruse these reminiscences with interest and gratification, if not with advantage.


---

It is acknowledged by all, that the earth has undergone strange and divers revolutions, not only as it regards its organic formation, and the changes constantly in progress by the agency of rivers, floods, seas, and subterraneous fires, but in the power held by different animals over extensive tracts upon its surface. Long before man was known, our tribes possessed a wide and undisputed sway over regions now disfigured in a strange manner by what are called houses, little dirty hillocks with holes in them, from whence smoke issues, as if in petty imitation of a volcano. Men dwell in these, and have so increased in number for the last few centuries, that it really becomes a serious question how their encroachments are to be put a stop to, so as to preserve upon the face of the earth a sufficient space for the aboriginal inhabitants. Sometimes a feeling of despair comes over me when I think on the present state of things, and I am haunted with the idea, almost amounting to conviction, that I am doomed to be the last monkey. But it may not be so! The reign of man, like that of the lions, tigers, and elephants, must have an end: and then our tribes may again be in the ascendant. Why they should not now be so I cannot conceive, unless it be from a want of union among ourselves; for such is the cowardice of the human race, that even I, old and decrepid as I am, have put half a dozen to flight by merely showing my teeth, and could clear the whole house where I am now writing in five minutes, were it not that I find their services convenient in this strange country, where there are few trees, and scarcely any fruit worth gathering. So I employ them to bring me fruit from better climates, and, upon the whole, have little reason to complain of their neglect. But it was not always thus. I have undergone many hardships, particularly after my first arrival in this country, which they call Great Britain, although it is but a small island, and a mere speck when compared with other nations. But the inhabitants possess a great deal of influence among their kind, owing, it is said, principally to certain of them called sailors. And I am inclined to believe the fact, partly because I have had opportunities of witnessing the bravery of that class of men, and received many attentions from them during my voyage here; but, principally, because the generality of them have a real tail, (which, however, grows out of their head!) and are very expert in the noble science of climbing.

I am aware that many things which I may state will probably startle monkeys of a future age; but I consider myself as performing a duty for the benefit of future generations. Future generations did I say? What, and if there should be no more! Again that dreadful apprehension comes over me! Cold and chill, and shudderingly, it creeps throughout my whole system -- it shakes me to the centre -- and again my blood returns throbbing, boiling, and rushing through my veins, my brain feels scorched, and in vain I seek to quench in tears those torments which inwardly consume me, as I think on my bitter doom of desolation. And am I indeed to be the last monkey? No; I will not admit the idea, notwithstanding the fruitless research which I have prosecuted for years to discover one of my own kind. Still, methinks, some portion of our race must exist in the enjoyment of liberty and independence, basking in the rays of the genuine monkey sun, (for here they have one which scarcely emits any warmth,) or gamboling in the delicious shade of fruit-bearing forests. But the picture is too painful for me to follow up. It recalls to me the charms of my dearest Keeba, my first love, and the graceful activity of Monicha, my second, and the amiable playfulness of Simiana, my third, and the delicately refined taste of Cerco-pitheca, my fourth, whose heart I won one morning by a present of two moths, and a beetle of unusual dimensions; and my fifth -- alas! here memory fails me -- I cannot exactly recollect who was my fifth. But it is no matter; for perhaps, after all, it scarcely becomes the gravity of age and grey hairs to dilate on such subjects.

Let me be serious, and write of more important concerns and events, so that my manuscript may prove a treasure of instruction and amusement to the fortunate monkey into whose hands it may fall, and my name and memory be cherished in after ages. First, then, of my name. I am known in this climate by that of Jocko, an appellation given to me by the human race, who thereby evinced their deplorable ignorance, since every well-informed monkey knows that Pongo and Jocko [The greater and smaller species of Orang-outang.] are the names of animals very different from us, and, as I have ascertained from comparison, bearing a much greater affinity to man, and consequently, every way inferior to us in the scale of nature. Indeed the only striking similarity between man and our tribes appears to be the reciprocal taste for imitating each other; a foolish propensity, to which, in my younger days, I was much addicted, and which, to confess my folly, was the cause of my captivity. It happened in this wise. We were sitting, a whole troop of us, in calm and rational chat, under the shelter of a noble banyan-tree, which threw its hundred stems and thousand roots into the earth, and its million branches, curving in beauty, into the upper air. There were the splendid and gaudy-coloured birds, pluming themselves in tranquillity, and there were we, sitting in picturesque groups, amid the verdant foliage, with our wives, our sweethearts, and our little ones; sometimes cracking a joke, and sometimes cracking a nut, or regaling upon the various dainties with which our pouches were stored. -- Suddenly an alarm was given by our sentinels of the approach of strangers. We were instantly upon the alert, and, to our astonishment, perceived about half a score animals of different and extraordinary colours advancing upon their hind legs, some with split tails, and some with the little single tail growing out of their head, as before described. Their heads were almost all different in form; one was small and flat, another large and round, like a huge gourd; a third, long and high, with a tuft of feathers at the top; and a fourth, with the sides squeezed together, and curved like a cresset moon reversed. All, however, were unnatural, and we gazed upon them, for sometime, with various feelings, according to our different temperaments. For my own part, I must say that I did not share in the alarm visible in many countenances around me; a strong feeling of curiosity swallowed up every other emotion, and I kept my eye intently fixed upon the intruders, who, for some time, appeared to be totally unconscious of our vicinity.

At length some of our females, in spite of strict orders to the contrary, found it impossible to keep their tongues quiet any longer, and began a-jabbering, which drew the attention of the strange creatures upon us. It was now useless to hesitate, so we all immediately joined in the cry of our tribe, and warned the intruders not to approach nearer, upon their peril, or they must abide the consequences.

The animals, however, persisted, in spite of all our vociferations, to which they only replied by a strange sort of cackling, which I have since found is called laughing, and, discordant as it is, is held by them in high estimation, as a peculiar privilege and perfection of their species. When they had come under the shade of our banyan, we gave them notice to quit, in a manner which it was impossible to misunderstand, namely, by pelting them with sticks and stones, which we had previously collected, and other convenient missiles. For some time, notwithstanding, they kept their ground, and continued the cackling as before, varied occasionally by a sharp noise made by clapping their forepaws together. One among them attempted to climb into the tree; but his clumsiness was perfectly ridiculous, and amused us exceedingly. So much indeed was I delighted that I jumped and squeaked, and nearly fell off the branch on which I sat. Never, that I recollect, was I in higher spirits. I considered the animals below us, in every respect beneath me; and in mere wantonness, took deliberate aim at the one with a half moon head, whom I hit with part of a cocoa nut shell on the cheek, whereat he appeared to be much exasperated, and immediately seized what I then fancied was a stick, from one of his companions, and pointed it towards me. The manner in which he did this was, as I thought, exceedingly preposterous; for he held it as if to make me believe that it formed part of his own nose. I was much astonished, however, when a great noise, as of thunder, issued out of the end, with a cloud of dust; and my wife, who was close by my side, began to scream, and tumbled out of the tree. I attributed the fall to her own clumsiness, as she was an awkward monkey; and, to say the truth, we had not lived happily together for some time, for she was considerably larger than myself, and had given me a severe beating only the day before. When I saw her lying on the ground, and perfectly quiet, I knew she must be dead, being satisfied that nothing less would have quieted her; and I felt my mind greatly relieved, and began to look round among our troop for another mate.

In the meanwhile, the new-comers below began pulling my dead old wife about in a strange manner, turning her round and round, and jabbering to each other. At first I fancied they were going to eat her; but, at length, they laid her down, and I was glad to perceive that they had not had the sense to take the fruit which was in her pouch, and which I resolved to make my own immediately on their departure; for it is one thing to lose one's wife, and another to be deprived of her property.

The strange creatures now clustered together, and began to eat and drink, after an extraordinary fashion, out of the shells of cocoa nuts and large gourds. Their mode of drinking out of the latter particulary interested us ; and, when they went away, we were somewhat surprised to observe that they left several behind them standing on the ground.

Perhaps my spirits were somewhat elevated in consequence of my wife's fall. Be that as it may, I was one of the first to descend and examine the hollow gourds left by the strangers; and I was accompanied by several young females of our tribe, who had witnessed Glumdalla's accident, and therefore knew that I was at liberty to attend them. The things were half filled with what seemed to be water; so following our natural imitative propensity, we either lifted them in our forepaws, or dipped in our heads and began to drink, as the strange animals had done. In a very short space of time I felt myself unusually vigorous and active: it seemed to me as though I was larger and stronger than any of our troop; and my courage was such, that I almost wished my old wife alive again, that I might return the drubbings she had given me. My companions likewise appeared to have undergone a change. The females seemed handsomer, and the males uglier than usual; but all were merry and clamourous; and, indeed, it appeared as though we were trying which should make the most noise, and most frequently get possession of the gourds to imitate the strangers.

I have a very confused recollection of the manner in which that eventful scene terminated. There was some quarreling, I remember, among us, and we fought; but I have no idea what it was about. The last thing that I can call to mind appears like a dream; and I should ever have believed it nothing more, but for the deplorable consequences, by which the whole tenor of my life has been changed. It seemed as though the strange and great animals suddenly came upon us; but their manner was altogether different from that which they had practised on their first visit. Instead of moving slowly as before, they now flew about, like birds, in every direction; and I was astonished to see them overtake and lay hold of several of the most active among us. At length one approached me, and stretched out his long forepaw. Resistance against such a monster was not to be thought of. I therefore ran towards a stem of the banyan, which I unaccountably missed; but in a very short time I laid hold of another, which I thought to climb with the speed of lightning; when, to my great amazement, the whole tree had suddenly grown to such a height that its branches were above the clouds, which I plainly perceived rolling between me and them. Overcome by the dread of my pursuer, and this appalling change in the face of nature, my limbs refused to perform their office -- I fell, exhausted, to the ground, and all remains a blank on the tablet of memory, from that moment till I awoke, ill and feverish, and surrounded by the human species.

It seems that the liquid which they had left in the calibashes (as they call them) was of an intoxicating nature, and had deprived us of the use of our faculties. I bad got drunk. What "drunk" means, together with many other terms and things unknown among us, shall be explained in a glossary, which I shall annex to this manuscnpt, for the benefit of all inquisitive monkeys.

The cruelty of thus depriving us of our senses, for the sake of afterwards taking us prisoners, must appear to the reader as most execrable. But, to do justice to the human race, they do not consider the former any punishment; on the contrary, it is an infliction which they constantly practise on their dearest friends, and nothing seems to afford them greater pleasure. -- They meet together frequently in large bodies for this very purpose; and at the commencement of their proceedings, I have sometimes been quite startled at their very close resemblance to us, as they sit and grin and nod at each-other; but after a while, they become awkward and stupid, and are not fit to be compared with the meanest of our tribes. The only motive that I can guess for this strange practice is, that they thereby get rid, for a time, of a very troublesome thing which they call "reason," about which they are eternally chattering, and pretending that it is something superior to our instinct.

What the precise nature of this boasted "reason" is, I have never been able satisfactorily to decide. It is, however, somewhat remarkable, that whenever a man has lost what little falls to his share, in one of these drinking bouts, he always imagines that he is possessed of much more than any one else, and believes himself the only animal fit to rule over his tribe. -- One can hardly conceive any thing more ridiculous. If they had any quality at all comparable with instinct, it would be impossible for them to fall twice into such a stupid error; for they really make themselves quite ill by this foolish custom; and I have heard that some even hasten their death, and make their lives miserable thereby. Yet, while they are at it, they every now and then interrupt the general course of conversation, and cry out "Health!" But enough of this folly!

BLACKWOOD'S MAGAZINE

---
13.
Anonymous
Saru-Kani Kassen; or, The Battle of the Monkey and the Crabs

---

St. Nicholas; an Illustrated Magazine for Young Folks
1887
14, 4, 308-313
A Japanese folktale where monkeys and crabs battle it out to the death over some persimmons
A story from the Japanese,
for boys and girls

A monkey and a crab once met when going around a mountain. The monkey had a persimmon seed which he had picked up. The crab had a piece of toasted rice cake. The monkey seeing this, and wishing to obtain something that could be turned to good account at once, said:

"I pray you, exchange that small rice-cake for this persimmon-seed."

The crab, without a word, gave up his cake, and took the persimmon-seed and planted it. At once it sprung up, and soon became a tree so high that one had to look up at it. The tree was full of persimmons, but the crab had no means of climbing the tree. So he asked the monkey to climb up and get the persimmons for him. The monkey got upon a limb of the tree and began to eat the persimmons. The unripe persimmons he threw at the crab, but all the ripe and good ones he put in his pouch. The crab under the tree thus had his shell badly bruised, and only by good luck escaped into his house, where he lay distressed with pain and not able to get up. Now, when other crabs heard how matters stood, they were surprised and angry, and declared war, and attacked the monkey, who led forth a great many other monkeys and defied the other party. The crabs soon found that the monkeys were too many and too strong for them, and so they became still, retreated into their fort, and held a council of war. Then came a rice-mortar, a pounder, a bee, and an egg to help the crabs, and together they planned a deep-laid plot to be avenged upon the monkeys. First, they asked the monkeys to make peace with the crabs; and thus they got the king of the monkeys to enter the home of the crabs alone, and to seat himself on the hearth. Then, the monkey, not suspecting any plot, took the hibashi, or poker, to stir up the slumbering fire, when bang! went the egg, which was lying hidden in the ashes and burned the arm of the monkey. Surprised and frightened, he plunged his arm into the pickle-tub in the kitchen to relieve the pain of the burn. Then the bee, which was hidden near the tub, stung him sharply in the face. Howling bitterly, and without waiting to brush off the bee, he rushed for the back door; but just then some seaweed caught his legs and made him slip. Then, down dropped the pounder, tumbling on him from a shelf, and the mortar too, came rolling down on him from the roof of the porch and broke his back, and so weakened him that he was unable to rise up. And then out came the crabs in a crowd, and brandishing on high their pincers they pinched the monkey to death.

---
14.
Anonymous
Soubrette's Encounter with a Drunken Baboon

---

The National Police Gazette
1899
74, 1123, 3
An actress' pet monkey gets it hands on some booze, and proceeds to go on a tear
SOUBRETTE'S ENCOUNTER WITH A DRUNKEN BABOON
Mike, a Monkey Actor, Goes on a Drunk in Omaha, Neb., and
Breaks Mirrors and Tears Clothing Just Like a Human.

THIS HAIRY CYCLONE TERRORIZED ALL THE STAGE HANDS

Broke Into a Saloon and Helped Himself to Rum, Then He Mutilated a Lot of
Fine Cut Glassware --- Had a Good Time While Spree Lasted

An actor baboon, or a baboon actor, whichever you like, is responsible for this story. The baboon's name is Mike, and he is supposed to have as much intelligence as most humans -- that is, when he is sober. When he is not sober he is more like a human being than ever.

Sober, he wears clothes, walks, eats and drinks like a Christian.

This gifted animal has been appearing at the Creighton Theatre, Omaha, Neb., and he has been performing with a number of dogs and other monks. Like many monkeys, this baboon has a great craving for alcoholic liquor. No man could fall a victim more easily and willingly to the poison. Beer, whiskey, any form of demon drink, are eagerly imbibed by him. When drunk he personifies that demon. He is a terrible creature to meet.

The other night he stole a bottle of whiskey from his employers, and whiled away the time until the morning drinking. There was not enough to make him thoroughl;y drunk, and when it was all gone he was only red-eyed and angry.

Stage Manager Stewart was the first man to go to the baboon's room. Mike rushed at Stewart, seized him by the legs and threw him down. Mike jumped up and down a few times on the stage manager. Next he turned his attention to Stage Carpenter Landon, who was following behind Stewart. Mike sprang at Landon, but the carpenter was agile and fled just in time. Mike went flying after him and soon found many things to occupy his attention.

He got into the arcade, and rushed along uttering loud shrieks, which doubtlessly meant "Rum! Rum!"

A saloon caught his eye and he entered it through the window, breaking the glass as he went. The bartender ran when he saw Mike coming, and left an array of beer and whiskey bottles, some full and some empty, on the bar.

Mike emptied a half full whiskey bottle and then threw a number of empty bottles through the mirror behind the bar. He put three bottles of whiskey under his arms and resumed his career.

The he met Manager Rosenthal, who had come out to see what the trouble was. A bottle aimed at Rosenthal's head satisfied his curiosity.

Mike next paid a visit to the stage. With a critical eye he examined some scenes representing country life. Their art or their realism did not satisfy him, and he sprang at them and demolished them in a few minutes.

Passing on he reached the dressing rooms. First he entered the room of a soubrette. He stopped for a moment to take a long pull of whiskey. Then he aimed the bottle at the mirror and smashed it. All mirrors seemed to infuraite him during his raid. He evidently regarded their reflection upon himself as an impertinence. Incidentally the soubrette was almost frightened to death and she screamed for help.

Having received a new alcoholic impulse he turned to the dresses, tights and so forth, which hung around the room. He tried on some of them, and also a hat or two. They did not please him, and he set to work with fearful energy to tear them to pieces.

When he started out again still uttering loud shrieks, he was covered with scraps of torn finery. A crowd of helpless men and women watched him and dodged out of his way as he came near.

He entered Mr. Royle's room. He repeated his performance of tearing up clothing. A large box of grease paints attracted his attention. With the well-known imittative facukty of the monkey he daubed these over his face and muzzle until he had used them all up.

By this time Mike presented a fearful spectacle. Covered with coloured rags and grease paint he rushed throught the corridors, furious with drink, leaping, staggering and falling.

A woman made a courageous effort to push him back in his own room with a broom, but he rushed at her and partially denuded her.

At last the trainer of the baboon arrived on the scene. He was out of the theatre when Mike broke loose, and it was half an hour before he could be found.

When Mike saw his master his behavior was a curious mixture of fear and bravado. He backed away with a lurching gait and a tipsy leer on his face, and lifted the bottle to his lips once more.

The trainer dashed at him and seized him. Mike struggled, but he was weakened by alcohol, and finally consented to be led away by a chain.

In the course of his outbreak he had done a hundred dollars' worth of danage to Lewis' saloon, tirn up most of the stage scenery and smashed six elegant mirrors.

While recovering he went through all the stages of suffering and remorse known to drunken men. He was a sad spectacle, and all who saw him were aided to realize what a dreadful curse drink is.

---
15.
Anonymous
Story of an Actress, and her Pet South American Simian Called Patsy O'Reilly [...]

---

The National Police Gazette
1900
76, 1182, 6
When an actress' pet monkey is abused by hotel staff, it comes back to bite them
STORY OF AN ACTRESS
and Her Pet South American Simian
CALLED PATSEY O'REILLY

He is a Nice South American "Monk" But They Wouldn't Let
Him Live Upstairs in a Milwaukee, Wis., Hotel.

PUT HIM IN THE CELLAR AND HE ATE ALL THE FRUIT

Then Three Men Clubbed Him, and He Was Promptly Taken to Another Hotel by
His Pretty and Indignant Owner.

Here's a great little story which comes from Mil­waukee and it concerns a very clever actress, a maid, a clerk and a thoroughbred South American monkey who answers to the name of Patsey O'Reilly. O'Reilly, by the way, wears a blue velvet coat and a smoking cap to match.

The actress registered at the hotel -- which, by the way, is a swell one -- when the company with which she is playing struck the town of beer and pretzels. O'Reilly was taken up to her room by the maid and all went well until a bell boy saw O'Reilly and tipped the clerk off. Then the man with the big diamond in his shirt bosom notified the actress that O'Reilly couldn't stay in a room upstairs even if he did wear a velvet coat, and that he must be taken to the basement, where quarlers are provided for such animals.

So, cage and all, Patsey O'Reilly was borne chatter­ing to the basement. Cage and all he was deposited in a dusky room and not his wailing or squeaking availed anything.

His companions were all sorts of queer beasts from dogs to boa constrictors.

Now if there is one thing, besides boa constrictors, that does not enter into the calculations of Patsey O'Reilly, it is dogs. Poor little monkey! He crouched in the corner of his cage and eyed them pitifully and moaned, and put his head under his cout, and tied it all up with his tail and went to sleep.

For three days he lived in the basement, and he kept getting thinner and thinner, and then he suddenly got on to the fact that his cage hung alongside a very fine bunch of bananas. That was the beginning. He picked up courage at once, and began on the fruit. What he couldn't eat he threw at the dogs, and when he was finished there wasn't a banana to tell the awful story. Listen to what his fair owner says:

"Three of them; good big strong men," she declares, almost shedding tears at the remembrance; "three of them. And they dashed at him, and almost killed him. His poor little coat was all torn, and his cap came off, and he was frightened almost to death. I don't suppose he will ever get over it."

She was furious. And when the leading lady of a dramatic company, or the prima donna of an opera company, whichever the case may be, becomes furious, there is generally a warm time. There was a storm, compared to which an African simoon is but an April zephyr, and in less than thirty minutes an enraged actress, a maid, half a dozen trunks, and a chattering simian in a torn blue velvet coat were at a rival hotel.

Then when they were all installed in a fine front room Patsey, having a few ideas of his own, seized the opportunity and darted through the open door. He was wearing his blue velvet suit, and there was a blue velvet streak all down the halls and the stairs of the hotel. Patsey O'Reilley seemed to know the way by instinct. He gathered up a crowd of curious bellboys, and a screaming scrubwoman, and the people in the writing room, and the musical traveling man in the hotel par­lor. And when the black maid, panting, arrived in the office, Patsey was doing a South African minuet all over the floor and the window seat, and the desk of the office, and most of the cafe had crowded in to see. Not till an intrepid bellboy, bolder than his fellows, ad­vanced and gathered him up was he restored to the arms of the maid, and later to his anxious owner. Then he chattered and groaned and uttered his little baby squeaks all the way back to the room.

The story leaked out and made a great hit in Mil­waukee, and that week the receipts of the house were almost doubled.

So, you see, it pays to have a little trouble once in a while.

---
16.
Anonymous
Stolen by a Monkey

---

New York Evangelist
1884
55, 50, 7
In the early 17th century a family's pet monkey saves their infant son from their burning English castle
Early one fine morning in the year 1600, there was a great stir and bustle going on in a quiet old English country house in one of the lonelier parts of Lincolnshire. Doors were banging, windows opening and shutting, hurrying feet trampling along the passages, men and women running to and fro, shouting and screaming. The whole house seemed to be in an uproar.

Any stranger who had happened to pass that way would probably have been not a little puzzled to make out what all this sisturbance was about. And he would have wondered still more to see the servants throwing down feather-beds, pillows, cushions, and what not, all around the outside of the house. But he would soon have noticed that all eyes were turned upward to the roof, and one glance in that direction would have told him the whole story at once.

In and out of the projecting cornices and carved spouts, and peaked gable-ends of the quaint old mansion, was flitting, with wonderful agility, a huge dark figure (which looked like a short, broad-shouldered man, with a very big head), carrying something white under one of its long arms. When it stood still for a moment, this strange shape was seen to be a large black monkey; and the white bundle that it carried was nothingt else than the baby of the house!

"O my Nolly! my poor little Nolly!" wailed the terrified mother, looking upward, with clasped hands.

"Fear nothing, madam," said a grave old serving-man, who was standing beside her. "'Tis the way of these creatures to be wondrous careful of children, as I myself, with mine own eyes, have seen many a time and oft in the lands where they dwell. Do but see how carefully he handles young master!"

"Thee go oop, Will, and drive the beast down," said a stout farm lad to his companion. "Thee can climb wi' onny man in the parish. If I wur half as lissom (suple) as thee, I'd do't mysel."

"Let be Giles," struck in the old servant. "Ye will do naught that way but scare the creature, and then he may as like as not let the child fall. There is nothing to be done but just to let him be."

The strangest part of the affair was, that while every one else was so terrified at the baby's danger, the baby itself seemed rather to enjoy it than otherwise. Instead of struggling and screaming, it could be seen laughing gleefully and clapping its tiny hands; and Giles might well mutter, with a shake of his big head, "They both loike the game so, there be no tellin' when they'll ha' done!"

But the child's father, a grave looking man, with a firm mouth, and a keen, dark eye, stopped forward suddenly, as if a new thought had struck him, and said a few words to one of the servants, while keeping his eye fixed upon the monkey, which had seated itself between two of the chimneys, and was rocking the baby in its huge arms like a nurse. The servant ran into the house, and returned with a bag of fine sugar, which he emptied upon the grass just below the monkey's perch.

Instantly the beast began to grimace and chatter excitedly; and then down he came (every one holding his breath and keeping quite still as he did so), and laying the child gently on the grass, ran straight to the sugar. The moment his back was turned, Will sprang nimbly forward, and catching up the baby, carried it to its mother, amid a cheer from the lookers-on that made the air ring.

---
17.
Anonymous
[...]Strange and admirable accidents, which lately happened in the kingdom of the Great Magor, or Mogul... [1622]
---
The Harleian Miscellany
1809
III: 421-427
An ape performs tricks for the Mogul, including the identification of Jesus as the one true God.
Anonymous. 1809. A true relation, without all exception, of strange and admirable accidents, which lately happenned in the kingdom of the great Magor, or Mogul, who is the greatest monarch in the East-Indies, as also, with a true report of the manners of the country; of the commodities there found, with the like of sundry other countries and islands, in the East-Indies. Written and certified by persons of good import, who were eye-witnesses of what is here reported. London, Printed by J.D. for Thomas Archer, and are to be sold at his shop, in Pope's-head Palace. MDCXXII. p. 421-427. In: Malham, J. (ed.). The Harleian Miscellany; or, a Collection of Scarce, Curious, and Entertaining Pamphlets and Tracts, as well in Manuscript as in Print, Found in the Late Earl of Oxford's Library, Interspersed with Historical, Political, and Critical Notes. Vol. III. London: Robert Dutton.

This short relation is introduced with a commendation of the inhabitants and climate of the Cape of Good-Hope, and proceeds with a description of the extent of the Mogul's country, and some account of his riches, attendance, and vicious way of living. His manner of receiving ambassadors; his daily custom of spending the day, and his summary way of administering justice. But what is most entertaining in this tract, I presume, will be the punishment the Mogul inflicted on his own son, who had rebelled against him; the story of an ape, that did many amazing tricks in the presence of the whole court, and the conversion of one of his great lords from atheism, to the profession of a divine being, that ruleth in all the world. And then concludes with a few hints concerning the riches, and government, of the Island of Zeloon and Japan.

In the year of our Lord 1618, and in the month of June, we arrived at the Cape of Good Hope, where we found the people of the country, albeit heathens and idolaters, yet very kind and friendly unto us; for some small quantity of iron and old copper, we had of them upon exchange beeves and mutton. This cape (otherwise called, the Cape of Bona Speransa) is very temperate, and agreeth well with the constitution of our people. Four or five hundred persons, sick of the scurvy, and other diseases of the sea, they all recovered their health perfectly within a very few days.

They have a very pleasant drink, which they call toddy, like in taste to white wine, which distilleth from the Palmeto trees. At our departure from this cape we sailed two or three days in a sea like in colour to whey, whose bottom we could not sound.

We came afterwards to the country of the great Magor, or, as some call him, Mogul; his Lascar, which is his train, that followeth and always goeth with him in his progresses, consisted usually of two-hundred thousand people of all sorts. These lodge all in fair tents, richly hanged, which being pitched according to the order of that country, they make a very gorgeous and glorious shew, as of a most beautiful and large city.

This Magor hath a place called the Maoll, in which, he keepeth a thousand women to serve his lustful desires.

When he maketh his progress, his concubines go with him in all sumptuous manner, carried upon elephants in castles, richly covered; or upon men's shoulders, in a frame made like the upper part of a coach, but not so close covered. He hath under him thirty-seven provinces, and very many goodly cities: The length of his country is two-thousand eight-hundred miles, the breadth nineteen-hundred miles.

When he admitteth to his presence the Persian ambassador, or the ambassador of any other mighty king, when he giveth them, either loving or kind speeches, or looks, then the ambassadors, in token of thankfulness, kiss the earth. But Sir Thomas Roe, the King of Great-Britain's ambassador, would not so much derogate from his place, to abase himself so demissively. Notwithstanding, he was always entertained with more, and greater respects, than any other ambassador.

This Magor doth every year weigh himself in a balance made for the purpose; first, he weigheth himself with weights of silver, next he weigheth himself with weights of gold, and lastly, with jewels, and precious stones: His weight of silver, and gold, he giveth away liberally at his pleasure; after he is weighed, he mounteth into his throne, and then he throweth, amongst the standers-by, a great quantity of silver and gold, made hollow, like to the form of nutmegs, and such other spices, which his country doth afford. These ceremonies being ended, then he beginneth to carouse and largely to drink with his nobles, till they be all drunk. The scales, with which he is weighed, are all of massy gold, richly beset with precious stones.

No man hath any land in this Magor's country, but himself; he giveth pensions, and taketh away pensions, at his pleasure. No child inherits any thing which his father had in possession, but at the pleasure of Magor: All honour and gentility dieth with the person who had any, and returns back to the Magor.

He sheweth himself, in publick and open manner to the people, at the least, three times in a day; First, at the sun-rising, to which he maketh low reverence. Second, at noon, at which time he seeth elephants fight, or some other pastimes provided for him. Thirdly, before the sun set, but, when the sun is setting, he descended from his throne, and sheweth as low obeysance, as he did at the rising.

At all these times, whosoever cometh unto him as a suitor, useth no other means for his dispatch, but to hold up a paper in his hand, and he is heard immediately, and encountereth the best fortune which suitors can desire; for either he presently obtaineth his suit, or hath a present denial; there are no masters of requests, nor any dilatory references upon any petition.

Magor's people are governed by no other laws but what lie in his breast, and the breasts of his counsellors; yet there is no place where businesses are sooner dispatched, or where justice is more uprightly and impartially administered.

Cursero, the eldest son of Magor, being of an haughty and aspiring spirit, practised to take from his father both crown and kingdom; but Magor not only took his son prisoner, but, with him, some two-thousand of his chiefest followers; having taken his son he placed him to see the execution of those two-thousand he had taken: The manner of the execution being terrible, for they were put into the ground upon sharp stakes, and so left to die. After this execution, Magor shut up and sealed his son's eyes, so that, for three years, he saw no light of Sun or Moon at all. Seven years he kept him in close prison, but, at this time, he hath a little more liberty. This prince is of a different disposition from his father, for he keepeth but one wife, and is a great favourer and protector of Christians; he is generally beloved of all men.

Magor will not undertake, nor do any business of import, but he shall be directed and counselled by his astrologers and magicians; when they tell him the day and hour are fortunate, then he adventureth upon any thing; he cannot endure to hear any talk or mention made of death, which is the most desperate and greatest folly which our age can, or doth afford, nay what madness is it? not to hear talk, nor make provision for that which cannot be avoided. God hath appointed nothing more certain than death, because we should ever consider of it; and nothing more uncertain than the hour of death, because, every hour, we should be provided for it.

Magor being much delighted with astrologers, magicians, and witches, of which his country is replenished, there came upon a time one of that crew unto him, and presented unto him an ape; telling Magor, that the ape could do strange and admirable tricks: Well, quoth Magor, we will make trial of your ape's skill and cunning, and thereupon commanded the ape and her master to be carried out of that room, into another, that they might not see what was done, in their absence. Magor took a ring from his finger, and having always about him a great number of boys, two-hundred, or thereabouts, which he keepeth for unnatural and beastly uses, he gave the ring to one of the hoys, and bade him hide it; then, these boys flocking together, the ape and his master were called for: Now, quoth Magor, let your ape try her skill; I have lost my ring, let us see if she can find it: The ape's master commanded the ape to fetch the ring; the ape went immediately to the boy which had the ring, and took it out of his bosom, and brought it to Magor.

Who wondering much at it, he caused the second time the ape and her master to retire out of sight, and, in their absence, he caused his secretary to write, in several papers, the names of twelve or fourteen of the greatest gods, and prophets, which either were heard or known to be worshipped, either in his. country, or in any place of the world; which being written, they were mingled on an heap, and laid upon a table; then the ape was called for, and commanded to take the name of the greatest god, and truest prophet, from amongst those papers; the ape went presently to the papers, and turning them up, from amongst them all, only took out the name of Jesus, and delivered it to Magor, whereupon Magor and the rest ef his nobles were much amazed; but, upon secret conference amongst themselves, they resolved to make further trial: Whereupon the master and the ape were commanded to go to a further room, and some person commanded to watch them, that the suspicion of all deceivable courses might be taken away and cleared. The papers were written again with the same names, and more were added; which being done, the ape was called for the second time, and to make choice, as formerly she had been directed: She presently went to the papers, and made the same choice which before she had done; which struck Magor and his nobles in a greater amaze than at the first. Notwithstanding a third trial was made, but with the like and same success; whereupon a great nobleman humbly besought Magor, that he might make the fourth trial, which was granted him; this great man was called Mattolet Chan, which in their language signifieth, the beloved Lord. He caused the names to be written a fourth time, and mingled together, and cast in a heap upon the table; the ape was called, as formerly she had been, and commanded to make choice of the greatest god or prophet, whose name was contained in those papers. The ape went presently to the heap, and slightly and scornfully turned them over, but took up no paper, but returned to her master. Magor and his nobles wondered more at this than of what passed before, and asked the ape's master, what might be the cause why the ape would not bring any paper, as before she had done, but turned them up in so scornful a manner? perhaps, quoth the master, the name, which the ape looketh for, is not there amongst them; then, the papers being examined, the name of Jesus was missing; now, quoth Magor, let the ape shew her cunning, to fetch that paper, wherein that name is written. The ape, receiving her command, made present haste to Mattolet Chan, and leaped upon him, and withal thrust her head into his bosom, and drew out the name of Jesus, which she brought hastily to Magor. This, being so strange an accident, was wondered at of all the standers by, whereof some were Jews, some Mahometans, some Christians, with others. This hath been averred to be true, by Mr. Edward Terry, preacher to Sir Thomas Roe, who heard it credibly reported, as aforesaid. And , Sir Thomas Roe hath reported the same for truth, to sundry right honourable personages. Mr. Terry, the Preacher, hath often seen the ape.

The great Magor, and generally all the Indians of his country, are given over to fleshly pleasures; they may, and do keep as many wives and concubines as they will, or are able to maintain. What misery do these Indians endure, to have so many women about them, when as there be many Englishmen are grievously vexed to have the company but of one. But, perhaps, the Indian women are of a far milder temper than the English, as hereafter shall be shewed. The Indians are more jealous of their women and wives, than either Spaniards, or Italians. The father will not trust his son, after he cometh to twelve years of age, except he be gelded. The Indian women in their houses are commonly covered, and, if any woman go. abroad uncovered, she is reputed a whore.

Magor's subjects are tall, and of comely personage, tho' of a tawny colour, but they are faint hearted: Magor will usually say, that one Portuguese will beat three of his subjects, and one Englishman will beat three Portuguese. In this country are many several sects, some called Banians, who will kill nothing that hath life, no not so much as snakes. They have hospitals to keep and cure lame horses, lame dogs, lame birds, or any lame creature, and, when they be cured, they are set at liberty. The manner of that country is to burn the bodies of the dead, and the wives willingly burn with their husbands. But of late the women begin to break that custom.

The Indians, under Magor, worship evil-favoured ugly idols, which they call Pagods; their priests are called Ioggis, or Bramines; their church they call Muskitts; they go on pilgrimage to several places; some to Meccha in Arabia; some to the head of the river Ganges, wherein they throw silver and gold, according to their abilities, and after wash themselves in the river, and then they think they are pure and clean from all sin.

These people have many feasts and many fasts, which they keep with sundry idle ceremonies; some of them mourn in blue, others, as Japanners, mourn in white. They are skilful in physick, especially in simples.

The learning which they have, which is but small, is in the mathematicks, and in natural philosophy; they have small store of books, because there is no printing amongst them; all their books are manuscripts.

Their vulgar speech is called Indostan. The speech at Magor's court is usually the Persian language. Their learned tongue is the Arabian; the common people are very apt to imitate any thing which they see to be done by strangers.

I cannot let pass a strange and wonderful report, which fell out in Magor's court, and hath been, by Sir Thomas Roe, reported confidently for truth. There was a Rasa (so great princes are called) who was an absolute atheist, who would always scornfully and disdainfully speak and dispute against the deity, not enduring either himself, or any other, where he might oppose, to acknowledge any godhead. This great prince, sporting himself among his concubines, one of them, who was most favoured of the prince, and might be most bold with him, when he was flouting and jesting against the deity, plucked from his breast an hair, and withal a drop of blood followed, which was not regarded at the first: This very place, within very few days, began to fester, and by degrees grew to that extremity, that the pain was intolerable, and withal proving to be a gangrene; having used all the means, which physick, or surgery might afford him, it proved irrecoverable. This Rasa, seeing his estate, and that be had no hope of life, but a dreadful expectation of imminent death, sent to Magor to take his leave of him; Magor sent divers of his nobles unto him, to comfort him, with all the best offers and speeches which any subject might desire from so mighty a monarch. Which, when the nobles had delivered unto him, he made answer in this manner: My Lord Magor is a great monarch to command upon earth, but there is a more omnipotent monarch, which hath absolute command and power in heaven and earth. Yot all know, I was an opposer, an enemy, a contemner of all Deity, and against that omnipotent Majesty of Heaven. He hath now shewed and manifested his power and justice upon me, who now lie in torment, every minute of an hour expecting to die. What I would not acknowledge in my life, I am constrained to acknowledge and confess upon my death; for we who live at random, and speak at large in our lives, when death worketh nature's dissolution, we are then compelled to change our former opinions, and to acknowledge our former errors. I was an atheist; by my own experience I dare, and can assure you, what is one of the greatest causes of atheism: Wicked lives do wish there were no God to punish their offences after this life, and therefore do flatter themselves in their life; they frame to themselves all the reasons they can devise, to persuade themselves there is no God. But, my lords, there is no atheist, which dare, at the hour of his death, maintain and defend that doctrine of atheism, which he did in life, for nature itself doth constrain them to a terrible recantation, at the hour of death, as you may now behold a grievous example in me: What would not I give? What would not I do, my lords, if I might have longer time of life to acknowledge and confess freely and plainly that godhead, which formerly I have, with scorn and malice, so wickedly denied? who would have imagined that I, being a soldier, should not rather have died upon some honourable wound, given by sword or lance, than so shamefully to die upon the plucking of one hair from my breast ? This kind of death, as it is most shameful to me, so it doth more manifest and illustrate the divine power to be most omnipotent and miraculous. My lords, my vital powers do fail me, I can speak no more, only this for a farewel, which, I pray you, deliver also to my great sovereign Magor. Do you all fly and take heed of Atheism; seek out, with all the care and diligence you can, the knowledge of the only true and omnipotent God; dare not live those wicked lives, nor maintain those horrible opinions whilst you are in health, which, as you see most manifestly in me, are so terrible and horrible at this hour of my death. Having ended these words, this mighty prince died.

From-Magor's country, we sailed toward other islands, and arrived at an island called Zeloon, which island yieldeth cinnamon, and other spices, in great abundance: It yieldeth also pearls, rubies, saphires, garnets, and sundry other precious stones.

From Zeloon, we arrived at an island called Sumatra, which yieldeth pepper, gold, benjamin, camphire, with sundry other rich commodities. Afterwards we sailed to Patanie, an island governed by a maiden Queen.

From this we arrived at Japan, which is one of the greatest and goodliest islands in the world, having great store of gold mines, and of silver; they have silver of three sorts, all unstamped; they have small plate, which goeth in the market for buying of victuals; they have other pieces of plate unstamped, of finer silver, and that goeth in the country to buy all other commodities; they have a third sort' of plate, finer silver than any Spanish money, and this is carried away by strangers.

This country is governed by an emperor, who hath under him sixty-two kings. The revenues of this emperor are infinite, a great part raised by rice. The people of this country are proud and haughty, very warlike, yet exceeding obedient to their emperor, and the kings to whom they are subjects. They are very kind to strangers. Justice, in this country, is severe without partiality. Thieves are not imprisoned, but presently executed. If a murther be committed, and the murtherer escape, he, who apprehendeth him, hath three-hundred pounds given him upon the delivery of the murtherer; so that few or none of the murtherers escape present execution. In this country, a man may walk without danger, all hours of the night, so he does not misbehave himself. If any controversy arise betwixt party and party, it is forthwith decided; their laws are Leges talonis, eye for eye, tooth for tooth, hand for hand, and life for life. They worship and pray all to a saint, called Atneda, whom they esteem to be a mediator betwixt God and them. When a soldier dieth, they are persuaded he goeth presently to Ottango Fatechman, the god of war.

---
18.
H. Atteridge
What the Monkey Found

---

The Watchman
1897
78, 14, 22
A monkey who drives away little birds from his watering hole, has a rude surprise when he faces an ostrich
Jocko was a monkey who thought a great deal of himself. As for the birds, he despised them. What could birds do? he thought. It was true they could fly, but he could jump. Birds were weak little things that it was easy to frighten away from the fruit.

"Go away, little birds," he would say. "Birds can do nothing."

"Oh, yes, we can fly and sing," the little birds would say.

"But can you hang from the branches by your tails like this?" Jocko would answer. "Get away, you squeaky little things! I'd like to see a bird catch hold of a branch and swing by its tail. You can't. Well, then, be off, and leave that fruit to me."

So you see Jocko was a very selfish mon­key, and he thought everybody and everything were made for his comfort.

He slept up in a tree, so in the mornings he did not get up, but he got down. Then he brushed his hair behind his human-looking ears, and admired his reflection in a little round pool like a mirror.

"Get away, little birds," he would say. "You must not come drinking here. I want to brush my hair with my beautiful brown fingers. Oh, what a very handsome monkey I am! This pool is my looking-glass, and it be­longs to me."

After that he sometimes went out for a picnic all by himself, and he took care to find something nice to sit on while he ate his dinner.

One day, in a wild desert place, he found a large heap of feathers on the sand.

"I wonder what is this," said Jocko. "I should not be surprised if it were a bundle of birds. Anyhow, it will do nicely for me to sit on and make myself comfortable."

Down he sat, and began eating his fruit.

"What a soft feather bed!" he said. "How pleasant it is to sit down on a bundle of nasty little birds!"

Just then there was a stir in the sand at some distance in front of the heap of feathers, and a head came up with a large beak, and looked round at Jocko.

"Well, who are you?" said the monkey.

"Who are you?" said the head with the beak.

Jocko went on munching his fruit, and said:

"That's no business of yours. At present I am the owner of this heap of feathers. I found it first, and I am going to remain just where I am, sitting on it, whether you want it or not"

"Well, I hope you are comfortable," said the beak.

"Oh, very," said Jocko.

"But I am not," said the beak, "and I am going to get up and go away."

"How many legs have you got?" said Jocko.

"Only two," said the beak; "I am a bird."

Jocko laughed out loud.

"Be off, then," he said; "I am not keeping you." For he had no idea that the heap of feathers was joined to the head by a long neck almost hidden in the sand. "Birds are the silliest things I ever knew; they can't do anything. You need not ask my permission if you want to go, my little friend. I shall want this heap of feathers for an hour yet it is so comfortable. I shall get on nicely with­out you."

Then up came the neck out of the sand.

"I daresay you like to sit there, but I am not going to be sat upon," said the beak.

The monkey shrieked, "Oh! Oh! What's that?"

He was thrown on his back. The heap of feathers moved and sprang up. Jocko clung to the neck, and the ostrich -- for that was the owner of the beak and the heap of feathers -- began to run off with him at such a wild pace that he stuck on for his life, yelling all the way:

"Stop! stop! I shall never say anything about the birds again! Stop! stop! I don't like it at all!"

"Oh, but I do," said the ostrich, and went with long strides as fast as the wind.

On and on they went at a tremendous pace, and poor Jocko thought they were never going to stop at all.

He was crushed in between the ostrich's neck and back, so that he could scarcely breathe, and the jolting was something dreadful.

At last when the ostrich gave him a chance, Jocko slipped off and fell on the sand, where he sat trying to get his breath again, and shaking his head slowly as if he did not want to stir just yet after such a narrow escape.

"Would you like another ride?" said the ostrich.

"No, thank you," said the monkey, gasp­ing, and afraid not to be polite. "I don't think I would like any more to-day. Thank you so much."

When the ostrich had called out "Goodby" and gone away at full speed, Jocko peeped round cautiously.

Then he picked himself up, and smoothed out his beautiful brown hair, when he found that the ostrich was not to be seen anywhere.

Then he carefully felt himself all over to see if any bones were broken. No, fortu­nately, he was quite sound, and, except for some bruises, he had hardly sustained any damage at all.

"And so that was a bird," he said with great surprise, rubbing his elbows tenderly; "I never knew the little birds grew up like that I must be very careful in speaking to them, or what will become of me when they grow big ?"

And after that Jocko was always rather timid and very much more respectful in speaking to the birds (even the smallest of them); and you may be sure that he never again sat down upon anything without know­ing what it was.

---
19.
Mary Abbey
Mischievous Jocko


---

Zion's Herald
1876
53(9): 70
A monkey who drives away little birds from his watering hole, has a rude surprise when he faces an ostrich
[23] Mary Abbey. 1876. Mischievous Jocko. Zion's Herald 53(9): 70. [A south American monkey disrupts a household]

He was a South American monkey. When he was three months old, he was taken, with several of his tribe, on board a homeward-bound ship, to be sold among the sailors. Now, the good Captain had a little nephew, the only child in the old homestead in New England, and he was looking around for a pet to take to him. "One of these little fellows will make fun alive for us all," said he, and choosing Jocko, began at once to teach him "navigation!"

Jocko reached his new home safely, to Timmy's delight, but to the dismay of his grandmother and Aunt Lettie. But, making the best of it, he was soon equipped from top to toe in a gay suit of red, white and blue, and many a hearty laugh they had at the appearance of the dapper young stranger. Always on the alert, and quick and sharp to learn, he was soon taught many amusing pranks; but all efforts to "civilize" the demure little savage were vain, for he was into mischief of all sorts, and a constant disturber of the peace of that orderly household.

Very often he was chained like a culprit, and then would seem so sad and sorry for his misdeeds, that Timmy could not bear his doleful looks and piteous cries, and would soon let him go. But, docile as he would seem, and as anxious to mind, he did not "stay minded;" and there was no telling what he would do, or where he could be found.

One afternoon, grandmother Greenwood laid her knitting in the secretary drawer, out of Jocko's reach, and went to the kitchen to help prepare the supper. When she came to the drawer for her work, it was gone, and Jocko was nowhere to be seen. Bad for Jocko, but grandma thought to herself, "Now, this cannot be Jocko's work, for how could he open the drawer? It could not be done without hands, and yet no one has been in this room."

She was puzzled indeed; she did not know that Jocko, the sly rogue, whom she left demurely curled up on the rug, had been watching her, and the instant she shut the door, had sprung to the drawer left open at one corner, and, tugging at one of the bright, brass handles that move up and down so easily, pried out, with his mischievous paw, that pretty little scarlet stocking,and climbed with the prize to the top of the tall secretary! Grandma did not know of this, and did not see the saucy fellow, just then making all sorts of grimaces as he peeped over her white cap, with a ball of raveled yarn in one paw, winding and unraveling from the little bit of the stocking still left, hugged closely to his side! [A fact] But very soon she spied the shining needles scattered on the floor, and heard the chattering over her head, and saw the scapegrace perched away up out of reach, so high as to almost bump his head against the ceiling. For an instant she stared up in wonder and surprise, then laughed at the comical picture. What better could she do?

This was a trial of patience hard to bear; for it was the night before Christmas, and all the afternoon Mrs. Greenwood had been busily knitting that stocking. When she left it, it was almost done, and after narrowing at the toe and running the heels, three pairs of soft, warm, scarlet stockings would be ready for Timmy's Christmas surprise.

"Now the mischief is done, I may as well laugh as cry," said grandma to the Captain, when he came to the rescue, "but I must have my yarn, for I shall knit another stocking, if I sit up all night."

When, at last, the nimble thief and his booty were captured, the brave Captain declared he would rather "go aloft in a heavy sea." To molest the dear old lady "was the head and front" of Jocko's "offending," and was never passed unpunished.

But grandmother Greenwood, the kind, wise old lady, saved her oratory for some great occasion (and this was one) to speak for Jocko.

"Don't whip Jocko," she pleaded.

"What does that dumb creature know?"

"He tries to do as wo do, without sense or reason to guide him. It is his nature to; he can't help it, nor you either, for God has made him so."

As usual, her plea prevailed, and without a cuff the culprit was sentenced to punishment for the night, and led from the pleasant sitting-room to the shed.

Though he could not help laughing with the rest, when he heard of this last freak of Jocko's, Timmy was in despair, and felt much troubled that Jocko should so often vex and annoy those he so dearly loved, especially his grandmother. In fact, he was getting tired himself of the anxiety and care of the mischievous fellow.

When his Aunt Lettie came to his room after he had gone to bed, to kiss him good night, he astonished her by saying, "I am in a tight place, auntie, but I have made up my mind that Jocko can never be trusted. I can never have him whipped again, for what's the use? It can't be helped, as grandma says. I am sorry, but it is the best way, he must go back with Uncle James next week."

In this way, poor Jocko lost a good home. Alas! he came to a sad end, as pets often do. He could not bear the cold and hardship of a voyage round the Cape of Good Hope, and never saw the land.

With good Mrs. Greenwood we can find excuse for Jocko, but how is it with children, who know the right, and do tho wrong, who have souls that will live forever in joy or woe? And what would become of them if they were turned away from pleasant homes and kind friends, for ingratitude and disobedience? But though they may find love and forgiveness in this world, what will a just Judge say to those who know their duty, but who "did it not?"


---
20.
Ruth Argyle
The Story of a Scamp


---

Arthur's Illustrated Home Magazine
1879
47(7): 355
A poem about a mischievous pet monkey
[34] Ruth Argyle. 1879. The Story of a Scamp. Arthur's Illustrated Home Magazine 47(7): 355. [A poem about a mischievous pet monkey]

Jocko was a merry fellow,
Clad in coat of gayest yellow,
With a bright blue band or two,
Just to keep him trim and true.

Eyes like jet beads brightly beaming,
And with mischief ever gleaming;
And at learning, oh! how quick,
If 'twere but some funny trick.

With his tongue's unceasing chatter,
Hands and feet kept up a clatter;
Not a regiment of boys
Could have made a greater noise.

Spied he flowers finely growing,
With their fairest colors glowing,
You'd be sure to find him there
Making havoc everywhere.

And he was a greedy sinner,
For, when cook was getting dinner,
He'd creep up with look so sly,
And for dainty tid-bits pry!

If his presence once forgetting,
And to keep close watch neglecting,
Then a dish of something nice
He'd make way with in a trice!

How he loved through drawers to fumble,
And each box and basket tumble,
Then to scatter on the floor
All the things he'd rummaged o'er!

But while thus with vicious living
He was such vexation giving,
On a sunny autumn day,
Lo, our Jocko ran away!

And maybe the naughty fellow,
With his jacket gay and yellow,
In an organ-grinder's train
Sometime will appear again!


---
BACK TO INDEX
Comments/report typos to
Georges Dodds
and
William Hillman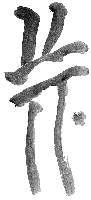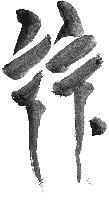 BILL HILLMAN
Visit our thousands of other sites at:
BILL & SUE-ON HILLMAN ECLECTIC STUDIO
ERB Text, ERB Images and Tarzan® are ©Edgar Rice Burroughs, Inc.- All Rights Reserved.
All Original Work ©1996-2008 by Bill Hillman and/or Contributing Authors/Owners
No part of this web site may be reproduced without permission from the respective owners.