Official Edgar Rice Burroughs Tribute and Weekly Webzine Site
Since 1996 ~ Over 15,000 Web Pages in Archive
Volume 1766a
Presents

The ERB/Hickman Connection - Part V
The Hickman Scrapbook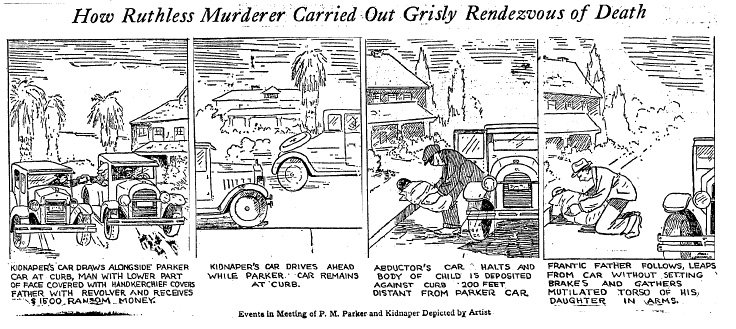 A Los Angeles Times artist recreated the meeting between Edward Hickman and Perry Parker in December 1927.
---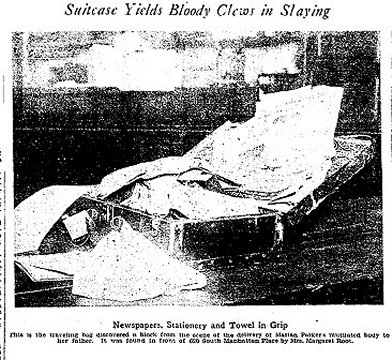 Police believed Edward Hickman transported
Marian Parker's mutilated torso in this suitcase. December 1927.
---

William Edward Hickman, 19.
With Undersheriff Biscailuz in 1927.
Executed at San Quentin in 1928 for
the kidnapping and murder of
12 year old Marion Parker.


Undersheriff Eugene Biscailuz supervising
movement of inmates including the person being
handcuffed, facing the camera,
William Edward Hickman.
In custody for the 1927 kidnapping,
brutal mutilation and killing of
12-year-old Marion Parker,
Hickman was eventually executed in
San Quentin in 1928.

The Hickman tragedy extended to 20-year-old Ralph "Ray McCoy" Fuller, who had the misfortune of resembling Hickman. After robbing a store in downtown Los Angeles he was chased and beaten by an angry mob who mistook him for Hickman. Following his arrest he was placed in the jail holding tank with other prisoners who were under the impression that he was Hickman. When he was found hanged in his cell there was speculation that the other prisoners may have killed him, but an investigation concluded that he had hanged himself.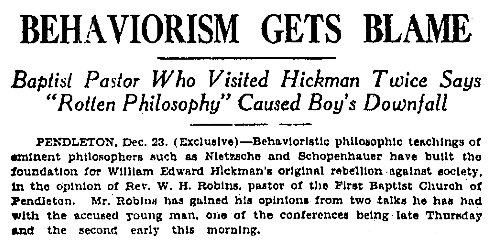 ---

West Hartford School Class in the early 1920s
Third Row: William Edward Hickman
---
William Edward Hickman
Birth: 1908
Death: Oct. 19, 1928 ~ San Quentin ~ Marin County ~ California, USA
Burial Place
Holy Cross Catholic Cemetery
Colma ~ San Mateo County ~ California, USA
Plot: Section A, Row 30, Grave 118 (indigent area; no marker)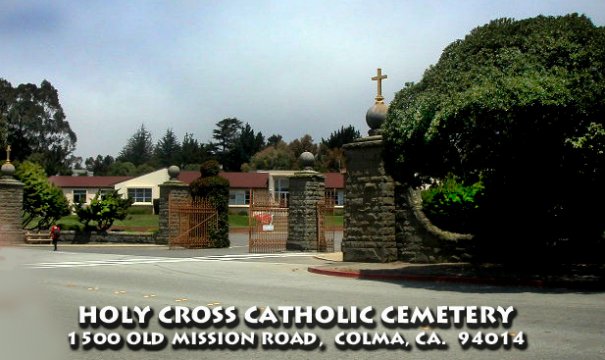 Reference: Find A Grave Site
Executed by the State of California on October 19, 1928 for the kidnapping and murder of Marian Parker, a 12-year-old girl. Hickman kidnapped Parker on December 15, 1927 by appearing at her junior high school, claiming that her father, Perry Parker, was ill, and that he wanted to see his daughter. The next day Hickman sent the first of three ransom notes to the Parker home, demanding $1,500 in $20 gold certificates.

On December 19, Parker delivered the ransom in Los Angeles but in return Hickman delivered the dismembered body of Marian. Her arms and legs had been severed and her internal organs removed. A towel stuffed into her body to absorb blood led police to Hickman's apartment building but he managed to escape. A $100,000 reward was offered for his capture, and for nearly a week Hickman eluded capture.

He was finally caught after spending some of the ransom in Washington and Oregon. He subsequently confessed to kidnapping Marian, but blamed her murder on a man who was actually in jail during the time of the crime. Hickman was one of the earliest defendants to use California's new law that allowed pleas of not guilty by reason of insanity. However, in February 1928 a jury rejected his claim and he was sentenced to hang. He appealed the conviction and both the law and the verdict were upheld by the California Supreme Court. (Bio by Darla)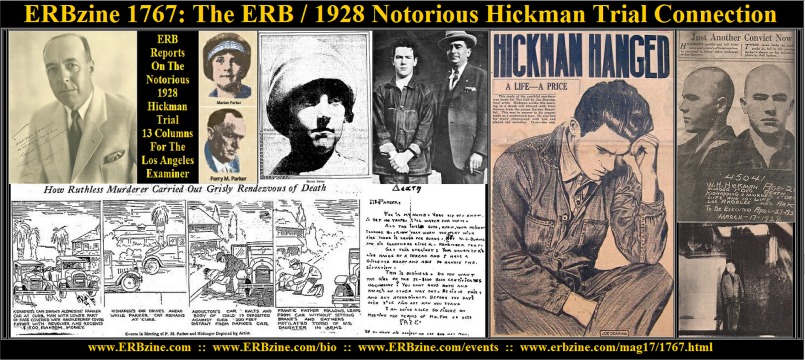 Click for full-size photo bar
WEB REFS
Wikipedia Entry
1947 Project Site
Badge History Site
Trial Run Site
RootsWeb Ancestry
Find a Grave Site
The ERB / 1928 Hickman Trial Connection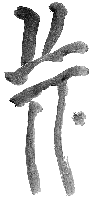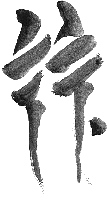 BILL HILLMAN
Visit our thousands of other sites at:
BILL AND SUE-ON HILLMAN ECLECTIC STUDIO
ERB Text, ERB Images and Tarzan® are ©Edgar Rice Burroughs, Inc.- All Rights Reserved.
All Original Work ©1996-2010 by Bill Hillman and/or Contributing Authors/Owners
No part of this web site may be reproduced without permission from the respective owners.