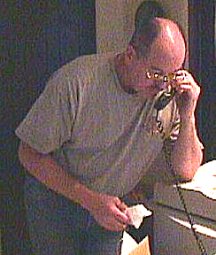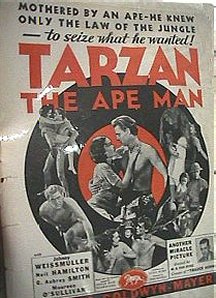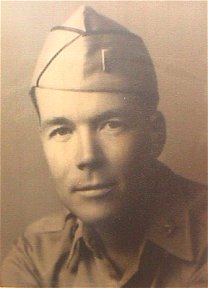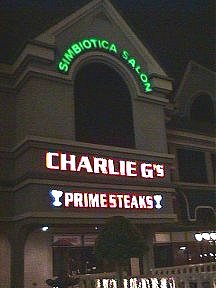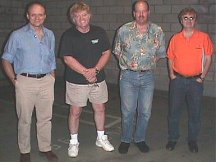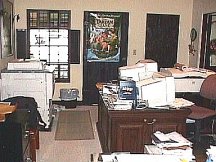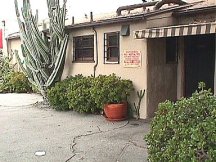 Tuesday morning flight to Denver and on to LAX
The flight from Winnipeg to LA, via Denver, was a smooth one. As always seems to happen, I met an acquaintance at one of the US airports -- this time a former student of mine who was headed to Texas to buy barbed wire for the hardware chain he works for. Learning from previous lost luggage episodes and long queues at the baggage carousels I travelled light with two carryon bags and a photographer's vest that weighed as much as any suitcase. The only bit of excitement came at American Customs. It turned out that I was "Number 60" through the gates and every 60 was chosen for a random search. The agent was suspicious of a number of CDs I hadn't declared. My response was that they were CDs of music by Sue-On and myself, and I considered them akin to calling cards. He then asked what was on the tape in my video camera. I replied I didn't know I had left a tape in the camera. Suspicious he checked it out. I turned out to be of a harp performance by our daughter China -- pretty subversive stuff. The only other suspicious item in my gear was a CD-ROM made by Danton's secretary, Cathy. It contained scans of old JCB photos, art and documents. Aha! This surely must be secret terrorist stuff... or even... (tongue moistening dry lips in anticipation)... porno! This stalwart guardian of American morals disappeared into a locked sideroom, leaving me with open baggage and standing like a criminal for 25 minutes, while he tried to deciper the material on the disk. I was released from custody in time to catch my flight.
After arriving in LA, I picked up a new Toyota Corolla compact at the car rental at 1:30 and plunged into 405 freeway traffic to 101 and into Tarzana. It was shortly after two when I checked in with Danton at ERB, Inc. The rest of the afternoon was spent chatting while going through warehouse treasures and photocopying.
Anyone who arrives at Danton's house for the first or tenth time is bowled over by the sheer wonder, magnitude and sometimes zanyness of the grounds, house and contents -- a collector's Nirvana. We spent much of the evening going through Weissmuller photos and clippings that Danton had dug out to share with guests Bruce Scivally and John Cork who are compiling a documentary on Johnny Weissmuller Sr. as seen through the eyes of his son, Johnny Jr. (who recently wrote a book about his dad, "Tarzan, My Father") I had been in touch with Bruce via e-mail and it was a treat to meet someone with so much drive and professionalism. Bruce and John have produced over 40 documentaries for Special Edition DVD releases for MGM Home Entertainment (including the Special Edition DVDs of the James Bond films). They also co-authored the highly successful book "James Bond: The Legacy." In response to their request for information on Weissmuller, Danton brought out an amazing collection of never-before-seen stills and memorabilia from the private the Burroughs collection.
All of this played out against a video backdrop of uncle Hulbert's WWII footage. In his role as an official air force photographer, Hully had compiled incredible scenes of everyday life in Hawaii, aerial combat footage, scenes from US-occupied atolls, and battle scarred aircraft, as well as shots of his famous father, Edgar Rice Burroughs. These images touched the viewers on many different levels. To Danton the footage represented a proud glimpse into his family's history -- Bruce and John appreciated the artistic skill of the documentary maker... and the creative restraints imposed by '40s technology under combat conditions -- To Danton's friend, John Westervelt it brought back memories of his own WWII experiences in North Africa and Europe -- and I, since I have been working on documenting Ed and Hully's wartime experiences in the Pacific, saw suddenly come to life before my eyes, the many faces, places and events that had been so well described in the Burroughs letters and journals.
When hunger pangs struck, we bundled up boxes of Weissmuller publicity stills and albums of on-the-set candid photos and trekked over to one of Danton's favourite hangouts, Charlie G's on Ventura. Patrons were soon startled by the chorus of oohs and aahs and muffled Tarzan yells that wafted from our booth during our long combined dinner and perusal session. The Weissmuller project promises to be a real treat for Tarzan and film fans as the dedicated producers are returning in a few weeks with laptops and scanners to capture the best of these rare images from the Danton's collection.