The First and Only Weekly Online Fanzine Devoted to the Life and Works of Edgar Rice Burroughs
Since 1996 ~ Over 10,000 Webpages and Webzines in Archive
Volume 0098

ERB Comics Questionnaire
Compiled by Bill Hillman

To finish off the many comics checklists and cover art pages
featured in Motes & Quotes, we are winding up the comics theme with
a questionnaire to generate more information and to involve ERB comics fans.
Please take time to read through the questions and
submit as many responses as possible.
Answers shall be collated and presented in a future edition of ERBzine.

ERB Comics Questionnaire
1. What is your age group?
Under 30
31 - 45
Over 45
---
2. What age were you when you discovered the comic Tarzan?
5 - 10
11 - 15
Over 16
---
3. How would you compare your Tarzan comic book collection of today to that which you had as a kid?
Mostly Lost
Same
Enlarged
Greatly Enlarged
---
4. Which medium first introduced you to Tarzan?
Books
Comics
Strips
Movies
Radio
---
5. What were the first Tarzan comics you read?
Pre-Dell
Dell
Gold Key
DC
Marvel
Dark Horse
Others [Foreign, anthologies, etc.]
---
6. Who are your three favourite comics/strip artists?
(i.e. Maxon, Foster, Hogarth, Marsh, Manning, Kubert, etc.)


---
7. Who are your three least favourite comics/strip artists?
---
8. Who/what is your favourite:
Female character
Human antagonist
Non-human antagonist
Beast
Sidekick
Comics writer/adapter
Secondary comics feature (i.e BotS, Mabu, Leopard Girl, Boy, etc.)
ERB comic other than Tarzan (i.e. Korak, JC, Carson, Pellucidar, etc.)
Cover number
ERB artist (all media)
Imaginary creature
Locale (Africa, Lost Cities, Civilization, Pal-ul-don, Pellucidar, Other Worlds, etc.)
Tarzan Wannabe comics character
Comics character or beast not found in the ERB books
Tarzan comic label/series (Dell, Dark Horse, Malibu, etc.)
---
OPTIONAL LONG ANSWER QUESTIONS (20 MARKS EACH)
1. What was/were your favourite issue(s) Illustrate your choice(s) by including a review/synopsis/analysis/anecdotes
---
2. What is your favourite type of cover?
(i.e. particular artist, painting, photo tie-in: Barker, Scott, Ely...)
Do you have a specific issue that is a favourite?


---
3. Discuss the importance of comics to: You - ERB-dom in general - Kids - Society - etc.
---
4. What things/elements/treatments/direction etc. would you like to see in future Tarzan comics.
---
5. What Tarzan comics things do you wish had never been done?
---
6. Do you have a favourite personal anecdote concerning Tarzan comics
---
7. Your own "write in" question...
---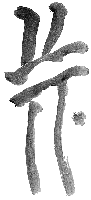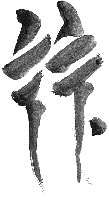 BILL HILLMAN
Visit our thousands of other sites at:
BILL & SUE-ON HILLMAN ECLECTIC STUDIO
ERB Text, ERB Images and Tarzan® are ©Edgar Rice Burroughs, Inc.- All Rights Reserved.
All Original Work ©1996-2006/2010 by Bill Hillman and/or Contributing Authors/Owners
No part of this web site may be reproduced without permission from the respective owners.