Volume 0086a



Tarzan Comics
Dell Story Titles Part 2
Compiled by Bill Hillman


60
1954/09
Tarzan and the Bolas of Monga
Boy Plays Hide and Seek
(Mabu: Arrival)
Brothers of the Spear
"A World Famous Adventurer" printed on cover
Tarzan's World, pacco the zebra, inside front cover
Sheaffer Pen ad on back cover

---


61
Tarzan and the Pearls of Promise
Tarzan and Boy in The Man From the Sky
(The Greatest Magic)
b&w: Tarzan's World - Pal-Ul-Don - inside front cover
ill: Jungle World -- 'Gryf'
Brothers of the Spear


---


62
Tarzan Meets Ambush in Kor-ul-gryph
Tarzan and Boy and the White Crocodile
(Victory Over Fear)
ill: Jungle Friends (boy w/ crested rat & porcupine)
Brothers of the Spear

---


63
Tarzan and the Lost Eagle
Tarzan and Boy in The Canoe Safari
(The Song)
ill: Tarzan's World (Hadji [friend] & green orchid)
Brothers of the Spear


---


64
1955/01
Tarzan and the Man from Nevada (JM)
Tarzan and Boy and the Blue Raiders
(Mabu's Secret Secret)
Tarzan's Friends - JM page
Brothers of the Spear (RM)


---


65
Tarzan and the War of the Dyals
Tarzan and Boy in the Tooth of M'Bogo
(A Gift For Memba)
ill: The Lost Land - Kronosaurus
Brothers of the Spear


---


66
1955/03
Tarzan and The Trek of the Bolgani (JM)
Tarzan and Boy in Yo Mangani (JM)
(Mabu: The White Man's Way)
The Education of Boy - A Music Lesson - JM page
Anteaters to the Rescue - JM inside back page
Brothers of the Spear (RM)


---


67
Tarzan and the Wrestlers of Baronga
Tarzan and Boy Hunt the King Leopard
(At the Hut of Chatanga)
Brothers of the Spear


---


68
The Queen of Cat Mountain
Tarzan and the Trickery of Imoko
(The Story of Abubu)
ill: Loma's Hunting Cat
b&w: The Killer Palnt of Pal-Ul-Don (inside back cover)
Brothers of the Spear


---

69
1955/06
Tarzan and The Fury of Tantor (JM)
Tarzan and Boy and the Crocodile Trap
(Mabu: Great Trouble)
Did You Know... (Giraffes) - JM page
in Africa? - JM page
Who Wouldn't Enjoy a Dance Like This? - JM inside back page
Brothers of the Spear (RM)


---

70
1955/07
Tarzan Guards a Hostage (JM)
Tarzan and The Pygmy Elephants (JM)
(Mabu: On the Leopard's Trail)
The Royal Antelope - JM page
Jungle Engineer - JM page
The Dance - JM inside back page
Brothers of the Spear


---

71
1955/08
Tarzan and The Plague of Lions (JM)
Tarzan and the Jungle Changelings (JM)
(Mabu: The Rescue)
Brothers of the Spear


---

72
1955/09
Tarzan and The Sable Lion (JM)
Tarzan and The Plumes of Victory (JM)
(Mabu: Farewell to Chatanga)
Bush Baby & Boy - JM page
Brothers of the Spear (RM)


---

73
1955/10
Tarzan and The Loot of Agib (JM)
Tarzan and The Roaring Gorge (JM)
(Mabu: An Evil Spirit)
Hearing Aids... - JM page
Brothers of the Spear


---


74
1955/11
Tarzan and The White Bull (JM)
Tarzan and The Winged Men (JM)
(Mabu: A New Undertaking)
Hurdle Champion - JM page
Jane's Bark Cloth Wardrobe - JM inside back cover
Brothers of the Spear


---


75
Eagles of Engani
Tarzan and the Jungle Misfits
(The Cheetah Cubs)
1/2 ill: Call the Doctor (witch doctor)
Brothers of the Spear


---

76
1956/01
Tarzan and The Elephant's Child (JM)
Tarzan and Borok (RM)
(Mabu: The Sound)
The Leopard and the Panther - JM page
Brothers of the Spear (RM)


---

77
1956/02
Tarzan: The City in the Sands (JM)
Tarzan: The Golden Men (JM)
(Mabu: Danger in the Night)
Fun for Baby JM page
Carrying a Spare? - JM inside back cover
Brothers of the Spear (RM)

---

78
1956/03
Tarzan and The Ivory Poachers (JM)
Tarzan Tracks a Little Warrior (JM)
(Mabu: Not Even the Gods)
Old Rubberneck (Gerenuk) - JM inside front cover
The Village Smithy - JM page
Brothers of the Spear (RM)


---

79
1956/04
Tarzan and The Black Cloaks (JM)
Tarzan: Buto Takes a Vow (JM)
(Mabu: The Gods Speak)
Jungle Candy - JM page
Brothers of the Spear (RM)
80 (GS)
1956/05
Tarzan and the Thirsty Sands (JM)
Tarzan and the Lonesome Cub (JM)
(Mabu: Two Small Stories)
Tarzan's World (Tsetse Fly) - JM page
Brothers of the Spear (RM)


---

81 (GS)
1956/06
Tarzan and The Beasts of Mokar (JM)
Tarzan and the Wall of Fire (JM)
(Mabu: Friendship is a Treasure)
First in the Dictionary (Aardvark) - JM page
Forest Folk - JM inside back cover
Brothers of the Spear (RM)


---

82 (GS)
1956/07
Tarzan in he Chasms of Opar (JM)
Tarzan in the Nandi's Den (JM)
(Mabu: The Words of Tamai)
Good Neighbors - JM page
Brothers of the Spear (RM)


---

83 (GS)
1956/08
Tarzan and the Channel Pirates (JM)
Tarzan and the Stranger from Pal-Ul-Don (JM)
(Mabu: The Lion Hunt Dance)
Brothers of the Spear (RM)


---

84 (GS)
1956/09
Tarzan and the Eye of Thoth (JM)
Tarzan and the Hunting Pack (JM)
(Mabu: Of A Feast and Devils)
Not Real Horns (Rhino) - JM page
Brothers of the Spear (RM)


---

85 (GS)
1956/10
Tarzan and the Windmill of Maun Gah (JM)
Tarzan and the Missing War Canoe (JM)
(Mabu's Warning)
Boy and Wart Hog - JM page
Brothers of the Spear (RM)


---

86 (GS)
1956/11
Tarzan and the Mutineers (JM)
Tarzan and the Policemen From Nairobi (RM)
(Mabu: A Strange Night)
Brothers of the Spear (RM)


---

87 (GS)
1956/12
Tarzan in The Messenger from Jorah (JM)
Tarzan and The Snow Men of Gourambi (JM)
(Mabu: The Copper Necklace Offering)
Brothers of the Spear (RM)


---

88 (GS)
1957/01
Tarzan and The Guarded Treasure (JM)
Tarzan and the Search (JM)
(Mabu: Only Another Memory)
Thipdars of Pal-ul-don - JM 1/2 page
Brothers of the Spear


---

89 (GS)
1957/02
Tarzan and the Smoking Valley (JM)
Tarzan and the Pygmy Problem (JM)
(Mabu: At the Mid-Day Pause)
Tarzan and the Cheetah - JM inside front cover
Strange Partners - JM 1/2 page
Brothers of the Spear (RM)


---

90 (GS)
1957/03
Tarzan's Risk (JM)
Tarzan: Voice of Conscience (JM)
(Mabu: Lesson for a Cub)
Rhino's Cousin - JM 1/2 page
Brothers of the Spear (RM)


---

91 (GS)
1957/04
Tarzan and the Thunder of Hoofs (JM)
Tarzan and The Secret Playground
(Mabu: Help for Kaino)
Nandi Bear of Pal-ul-don -- JM 1/2 page
Brothers of the Spear (RM)


---

92 (GS)
1957/05
Tarzan and The Queen's Luck (JM)
Tarzan and the Cattle Raiders (JM)
(Mabu: A Night for Stories)
Boy's Friend, The Shrew - JM page
Bongo - JM inside back cover
Brothers of the Spear (RM)


---

93 (GS)
1957/06
Tarzan in the Quest for the Ivory Ring (JM)
Tarzan and the Lost Elephant (JM)
(Mabu: Of A Dream and the Zulus)
Brothers of the Spear (RM)


---

94 (GS)
1957/07
Tarzan and The Watchers (JM)
Tarzan in The Valley of Shadows
(Mabu: Elephant Trap)
Brothers of the Spear (RM)


---

95 (GS)
1957/08
Tarzan and The Angry Mountain (JM)
Tarzan and the Vanishing Race (JM)
(Mabu: More About Zulus)
Brothers of the Spear (RM)


---

96 (GS)
1957/09
Tarzan and The Tall Stranger (JM)
Tarzan in Trail of the Kite (JM)
(Mabu: The Cave)
Brothers of the Spear (RM)


---

97 (GS)
1957/10
Tarzan and The Last Tyrant (JM)
Tarzan and the Young Feather Merchant (JM)
(Mabu: The Ghost Horn)
Sound Detectors? - JM 1/2 page
Brothers of the Spear (RM)


---

98 (GS)
1957/11
Tarzan in The Night of the Dragon (JM)
Tarzan and the Giant Guardian (JM)
(Mabu: The Elephant's Game)
Jungle Olympics & The Tuareg - JM page
Tarzan and Octopus - JM inside front cover
Brothers of the Spear (RM)


---

99 (GS)
1957/12
Tarzan: Thunderbolt (JM)
Tarzan and the Young Hunters (JM)
(Mabu: The Crowning Thrill)
Brothers of the Spear (RM)
100 (GS)
1958/01
Tarzan in the Rifle of Tippoo Tib (JM)
Tarzan and Kifaru (JM)
(Mabu: Zulu Welcome)
Brothers of the Spear (RM)


---

101 (GS)
1958/02
Tarzan: Warriors of the Staff (JM)
Tarzan: Traps a Rogue (JM)
(Mabu: A Zulu Feast)
Natural Glider JM inside front cover
Tarzan Sounds the Alarm - JM page
Brothers of the Spear (RM)


---

102 (GS)
1958/03
Tarzan and the White Peril (JM)
Tarzan and TheLeopard Cubs (JM)
(Mabu: Taromli son of Umtosi)
Boy Visits a Small Jungle Friend - JM page
Servant of Man (Camel) - JM inside back cover
Brothers of the Spear (RM)


---

103 (GS)
1958/04
Tarzan and the Fall of Cathne (JM)
Tarzan and the Smoking Cliff (JM)
(Mabu: The Magic of the Water)
Manu the Monkey - JM inside front cover
Bolgani and Gray Ape - JM 1/2 page
Brothers of the Spear (RM)


---

104 (GS)
1958/05
Tarzan and the Voice of Moumamba (JM)
Tarzan in Flight Into Danger (JM)
(Mabu: How Strange the Gods)
The Good Gnus - JM inside front cover
Boy Grown Up? (Boy and Pygmy) - JM page
Brothers of the Spear


---

105 (GS)
1958/06
Tarzan and the Eyes of Fire (JM)
Tarzan in The Scourge of the Jungle (JM)
(Mabu: Witch Doctor)
Swordplay in the Jungle (Tarzan & D'Arnot) - JM 1/2 page
Brothers of the Spear (RM)


---

106 (GS)
1958/07
Tarzan and the Prisoners of Castrum Mare (JM)
Tarzan in Boy's Fast Game (JM)
(Mabu: The Challenge)
Brothers of the Spear (RM)


---

107 (GS)
1958/08
Tarzan in the Shrouded Valley of Monsters (JM)
Tarzan: Boy Leaves Home (JM)
(Mabu: Lion Hunt)
Public Servant (Vulture) - JM page
Brothers of the Spear (RM)


---

108 (GS)
1958/09-10
Tarzan and the Men of the Deep (JM)
Tarzan and Toto (JM)
(Mabu: Worry is for Weaklings)
Undersea Stroller (Hippopotamus) - JM inside front cover
Jungle Feast (Jane & Boy) - JM page
Brothers of the Spear (RM)


---

109 (GS)
1958/11-12
Tarzan: Shifta's Captive (JM)
Tarzan: Fire Mountain (JM)
(Mabu's New Desire)
Brothers of the Spear (RM)


---

110 (GS)
1959/01-02
Tarzan in The Fury of the Herd (JM)
Tarzan on Pirate Island (JM)
(Mabu: On a Giraffe Hunt)
Thipdars of Pal-ul-don - JM inside back cover
Brothers of the Spear (RM)


---

111
1959/03-04
Tarzan: The Horned Men (JM)
Tarzan: Stilt Walkers (JM)
(Mabu: A Strange Way to Hunt)
Brothers of the Spear: No Title (RM)


---


112
Strangers in Lost Pal-Ul-Don
Tarzan The Ring of Fire
(Farewell to the Zulus)
Brothers of the Spear


---


113
1959/07-08
Tarzan in The Vengeance of N'Gogo (JM)
Tarzan in Invasion From Pal-Ul-Don (JM)
(Mabu: Along a Jungle Trail)
Brothers of the Spear: No Title (RM)


---

114
1959/09-10
Tarzan: Valley of Lions
Dry Lake Adventure
Easy Living! JM chimp inside front cover
Dragon? - JM page
(Mabu: Trouble)
Brothers of the Spear: The Rescue in the Flood (RM)


---


115
The Slingers of Kroo Maun
Tarzan Trail by Combat
(Promise Fulfilled)
Brothers of the Spear


---


116
The Horns of Battle
Tarzan Stolen Rifle
(The Pepper Bird )
Brothers of the Spear: The Omen


---

117
1960/03-04
Tarzan: Challenges the Ape King (JM)
Tarzan: Trouble on the Trail (JM)
(Mabu Meets the Krus)
Brothers of the Spear: The Enemies' Fate (RM)


---

118
1960/05-06
Tarzan: Warriors of the Walled Valley (JM)
Tarzan: The Buffalo Cart (JM)
(Mabu: Evil Strikes)
Better Than Boy - JM page
Brothers of the Spear: The Fallen City (RM)

---


119
The Proud Princess
Tarzan They Fly Through the Air
(Hamasai's Wisdom)
1/2 ill: Mountain of the Moon (Tarzan and gorilla)
Brothers of the Spear: The Daring Rescue
120
The Battle of the Bushmen
Tarzan and the Hunter's Trophy
(The Sasswood Ordeal)
ill: The Chief Dances
Brothers of the Spear: Dan-El and Natongo Meet Again


---


121
Nightmare in the Jungle
Tarzan The Horns of Plenty
(No Regrets)
b&w: Tarzan's Jungle World (wooly mammoth)(inside back cover)
Brothers of the Spear: Tavane Leads Into Battle


---


122
Prince of Athne
Tarzan Gift for the Cliff Dwellers
(The Zambabwe Ruin)
Brothers of the Spear: Natongo's New Homeland)


---


123
Tarzan: The Tyrant of Munyoro
Tarzan: The Lion's Hut
(The Old, Old Man)
Tarzan: The Terror of Pal-ul-don
1/2 ill: Tarzan and Jad-Bal-Ja
Brothers of the Spear: New Country and Friends


---


124
The Savage Horde
The Cavern's Secret
Brothers of the Spear: Disaster!


---


125
Tarzan - Jungle Revolt
Tarzan - Ambassador to Imanga
Brothers of the Spear - Walls of Mystery

---


126
Tarzan - Apes in Exile
Tarzan - Sheetah Seeks Revenge
BotS -- Besieged

---


127
Tarzan - The Sportsman
Tarzan - The Father of Apes
BotS -- The Sortie

---


128
Tarzan - The Shadow of Guilt
Tarzan - Cast Up By the Sea
BotS -- Dan-el Defends the Gap

---


129
Tarzan - In the Caverns of Kor
Tarzan - Fluke, Boy's Fishing Partner
BotS -- The Tall Strange
Tarzan - The Armor of Suleiman

---


130
Tarzan - The Fountain of OPar
BotS -- A Captive People
Tarzan - Sneak Attack

---


131
Tarzan - The Canyon of No Return
Tarzan - The Monkey Cage
BotS -- The Truth Herb
# 131 was the last Dell Tarzan comic published...
the series continued under the Gold Key Comics label.
Many thanks to contributing ERB researchers and comics aficionados:
Kiatuk (Doug Denby)
Wayne James
lionman (Duane Adams)
Tantor (Kenneth Webber)
ikaros (The Rev Dr Sherwood Forrester)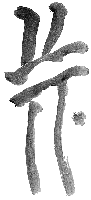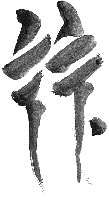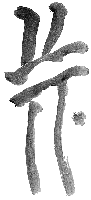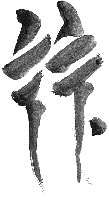 BILL HILLMAN
Visit our thousands of other sites at:
BILL & SUE-ON HILLMAN ECLECTIC STUDIO
ERB Text, ERB Images and Tarzan® are ©Edgar Rice Burroughs, Inc.- All Rights Reserved.
All Original Work ©1996-2006/2010 by Bill Hillman and/or Contributing Authors/Owners
No part of this web site may be reproduced without permission from the respective owners.