DAYTON DUM-DUM 2009
About 75 Burroughs Bibliophiles gathered in Dayton, Ohio, last August for the 2009 Dum-Dum.
Here are some photos of the event. (Unless otherwise noted, all photos are by Michael Pepin.)
Many more pictures can be seen online at Bill Hillman's ERBzine.com at: ERBzine 2878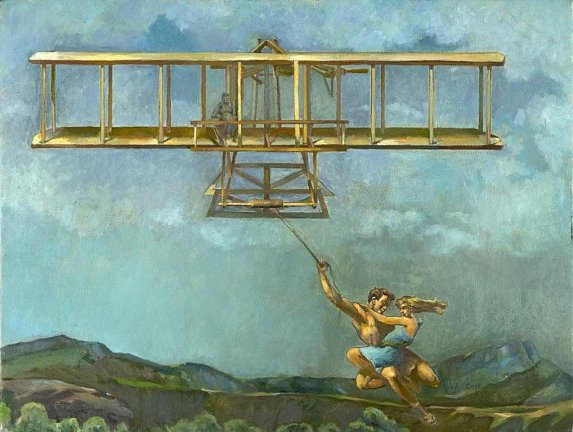 The 2009 Dum-Dum logo by Dayton artist Abner Cope.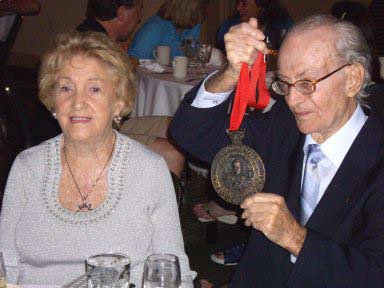 (photo by Bill Hillman)
Pete Ogden, editor of Erbania, with wife Joan, is honored with the Burroughs Empire Medal.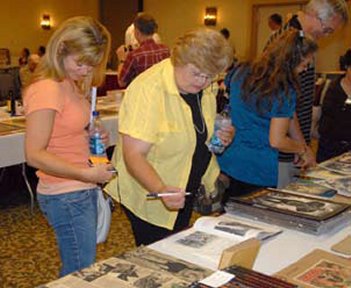 Janet Mann & daughter Cathy Wilbanks of ERB, Inc. inspect goods at a huckster room table.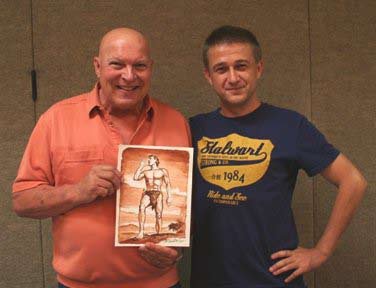 (photo from Mickey Burwell).
Czech artist Milan Fibiger (right), a guest of the convention,
with Mickey Burwell of African safari fame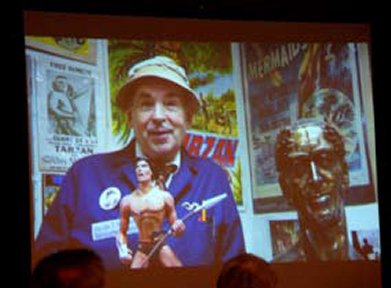 George McWhorter, ERB Memorial Collection, is captured on
a documentary film shown at Dum-Dum by Al Bohl.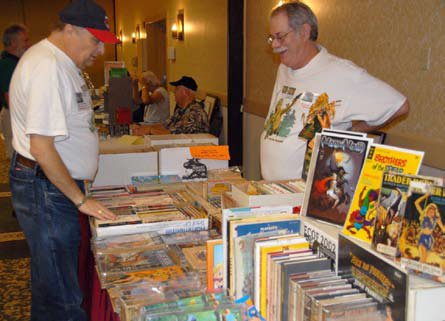 Mike Conran at his annual huckster table always has good things for sale.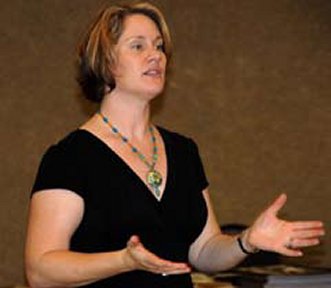 Cheryl Crane, from the University of Louisville Development Office,
explains the Burroughs Bibliophiles Endowment plan.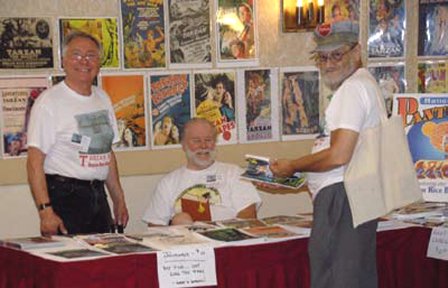 John Tyner of the National Capital Panthans (seated)
hawks his wares to Fred Lukas and Bruce Wood.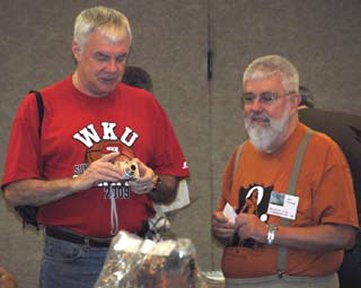 Dennis Wilcutt of Glasgow, KY and Jim Thompson of Clarksville, TN confer.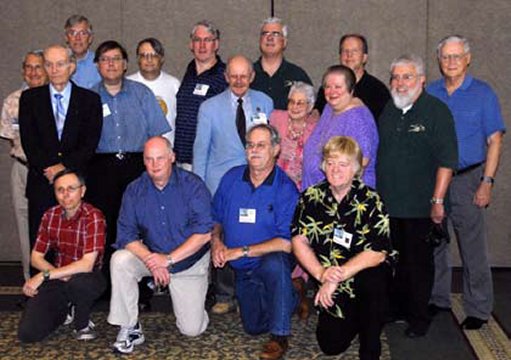 Traditional group photo of the Bibliophiles taken annually at the Dum-Dums.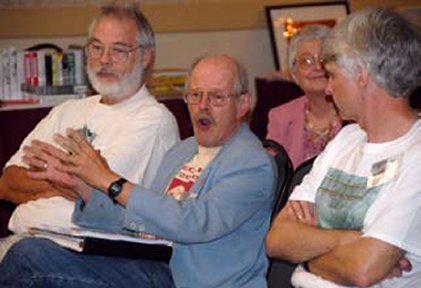 J.G. Huckenpöhler emotes as confrères look on.