The Gridley Wave #315~ December 2008
Alternate PDF Version
See the Gridley Wave Archive HERE

BOBBIE M. RUCKER (1923-2008)

Bobbie M. Rucker (1923-2008) passed away on November 12 from heart stroke, after which she declined life support treatments.

She was a dedicated Burroughs Bibliophile, contributing articles to the BUROUGHS BULLETIN and attending many Dum-Dums, including the memorable visit to Greystoke Castle in 1988. Pictured below is a photo of her hand-crafted miniature of Tarzan's birth cabin, carefully researched from her reading of Tarzan of the Apes. Her sense of humor was refreshing, and she referred to Edgar Rice Burroughs as "the sole remaining prop of my declining years."

May she rest in peace.

... "Ye Editor"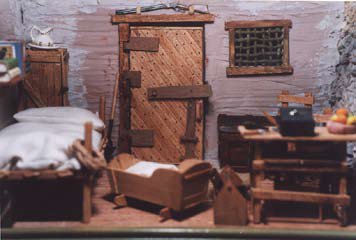 Above: Denny Miller just acquired and framed a poster of himself
as Tarzan on the day he got his Obama T-shirt. At right is a Studley
O. Burroughs Christmas card from 1937. Merry Christmas to all.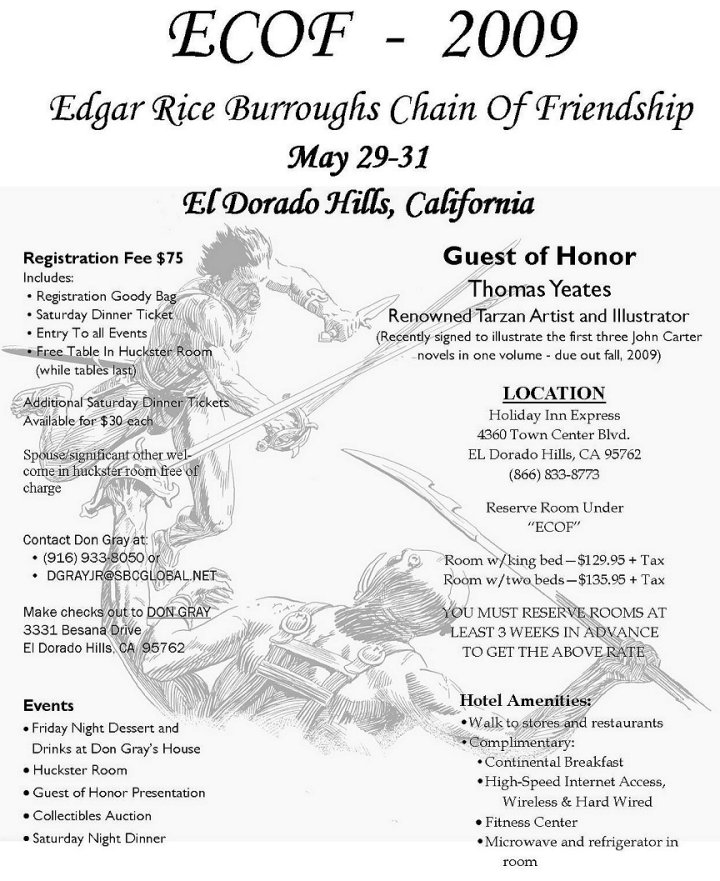 The Gridley Wave #315 ~ December 2008
Published monthly for the Burroughs Bibliophiles as a supplement to The Burroughs Bulletin. Edited by George T. McWhorter,
The Edgar Rice Burroughs Memorial Collection, William F. Ekstrom Library, University of Louisville, Louisville, KY 40292.
© Copyright 2008, The Burroughs Bibliophiles. E-mail: george.mcwhorter@louisville.edu. Telephone: (502) 852-8729.


This Gridley Wave feature is mirrored from the
Official Burroughs Bibliophiles site:
www.burroughsbibliophiles.com



Editor and Webmaster: BILL HILLMAN
Visit our thousands of other sites at:
BILL & SUE-ON HILLMAN ECLECTIC STUDIO
All ERB Images© and Tarzan® are Copyright ERB, Inc.- All Rights Reserved.
All Original Work © 1996-2008 by Bill Hillman and/or Contributing Authors/Owners