False Dawn
New Years Day 1924
The House of Mirth ~ Synopsis: Published in 1905, Edith Wharton's first novel, THE HOUSE OF MIRTH, navigates the murky waters of class-bound courtship and marriage in turn-of-the-century upper-crust Manhattan. Ironic, sharp, and tragic, the novel follows beautiful, orphaned Lily Bart in her search for a rich husband--the only route open to her if she is to survive in a ruthlessly materialistic world. Mercilessly, Wharton exposes the cruelty and indifference of a society in which such a woman has no role except to be exploited and looked down upon. Nor does she neglect to expose the vanity and delusions of poor Lily herself--qualities that undermine her considerable intelligence and charm. As always, Wharton is writing about a world she knows first-hand, and one in which she suffered her own trials. The complex and poignant tale of Lily Bart is one of her most popular and successful novels
Online eText Edition: http://onlinebooks.library.upenn.edu/webbin/gutbook/lookup?num=284
The Old Maid
The Spark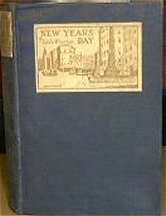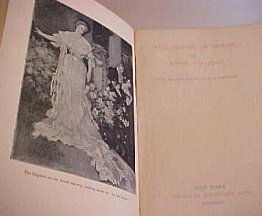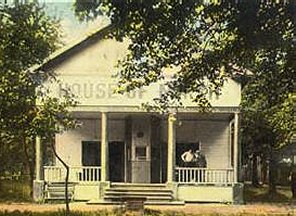 Other:
Gutenberg Online Editions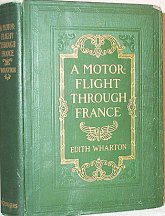 Published by Charles Scribner's Sons, October 1908 First Edition. Having 201 pages, illustrated with numerous photographs taken during a splendid motor car journey through France. The romance of travel is captured here by Wharton as she travels around in Gaelic history, from Rouen to Nimes to Soissons. As a wealthy New Yorker, in a day when most people could not afford such journeys (pre-WWI) Ms. Wharton set out by automobile with her husband, and friend Henry James to tour the French countryside. While perhaps more common place today, visualize a time when the countryside was once traveled primarily by train, and to reach those out of the way places normally accessible only by wagon or oxcart made for some rather exciting adventures. Containing visits the home of Madam Dudevant (George Sand) as well as a numerous churches and other classic buildings of historic interest. A trip to a lost era, with so much of the French countryside now altered, many of the older places entirely wiped away from the landscape.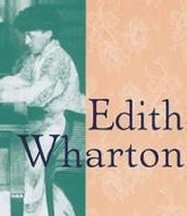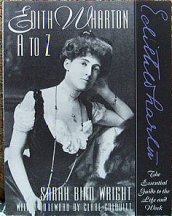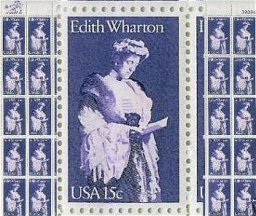 Text from the USPS Commemorative Panel for the 1980 Edith Wharton Commemorative Stamp Issue
She was, by her own admission, of a different America than she would have chosen. And yet, while Edith Wharton continually lamented her misfortune at entering the world in 1862, the beneficiaries of her literature -- both there and now -- are all the richer for it. A unique story-teller, incisive social critic and historian, she wrote passionately, pessimistically and painfully of what she believed to be the social disintegration of her beloved New York. Her literary works are intimate portraits of a society which reared her in the old tradition and mores of a different age and then later abandoned them itself. With novels such as House of Mirth (1905), The Fruit of the Tree (1907) and The Custom of the Country (1913) she trumpeted her rebellion against such hypocrisy and against those who had stolen the virtue of "the old America" she longed for. She had lived, she felt, to see disappear "the formulative value of nearly 300 years of social observance; concerted living up to long-established standards of honor and conduct of education and manners." But as much as Mrs. Wharton abhorred the intrusion of the "predatory new rich" into her world she was, by accident of birth, born to a family that embraced money, postion and the trappings of wealth. Of her early years she wrote, "When I was young it used to seem to me that the group in which I grew up was like an empty vessel into which no new wine would ever again be poured." Writing became her only outlet and her instrument for revenge. A student of Henry James, she won critical acclaim on both Continents for her satirical expenses on the pretentiousness and vacuity of New York's changing aristocracy.
Testifying to the remarkable scope of Edith Wharton's creative talents, the novel which won her acclaim as the "Jane Austin of America" dealt with the trials and tribulations of the suffering poor in a Massachusetts milltown. Namely Ethane Frome.
In 1920, Edith Wharton reached the peak of her career, winning a Pulitzer Prize for her novel, The Age of Innocence. Honoring Mrs. Wharton is the second stamp in the Literary Series, issued on September 5, 1980. The stamp was designed by Bradbury Thompson of Riverside, Connecticut, who based it on a photograph of Mrs. Wharton taken at Christmas, 1905. The steel line engraving of the State Seal of New York was provided by the National Bank note Company. The allegorical figure was used by the American Bank note Securities Corporation in 1923 and also by the Banco International de Costa Rica that same year. The farm scene engraving is from the Franklin Engraving and Printing Company.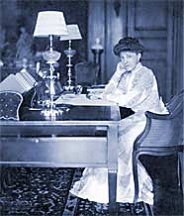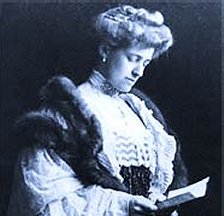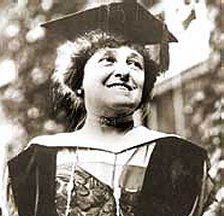 Edith Wharton: Over the past twenty years, the resurgence of interest in Edith Whartons career has restored to print most of her fiction, travel books, and writings on architecture and gardens. Yet her numerous exercises in literary criticism have remained almost entirely overlooked. Whartons scattered reviews, essays, forewords, and introductions have never before been collected in a single volume. This authoritative edition (including some newly discovered texts) makes an exceptional contribution not only to the ongoing "Wharton revival" but also to the study of American literature, of literary criticism, and of women as writers of criticism. "In this fascinating collection of Whartons critical prose, Wegener demonstrates that Wharton was a far better critic than she realized, and one only regrets, after reading these works, that she was not more prolific in that arena. Wegeners introduction to this collection benefits from being scholarly, readable and cogent." --Publishers Weekly "An impressive collection of individual gems as well as confirming evidence of an impressive critical intelligence. Mr. Wegener has done us all a great service." --James W. Tuttleton, coeditor of Edith Wharton: The Contemporary Reviews "Frederick Wegener's introduction is, in itself, a substantial contribution to Wharton scholarship: it serves as a well-focused lens for viewing the essays he has edited so meticulously." --Julie Olin-Ammentorp, Edith Wharton Review
The widespread resurgence of interest in Edith Wharton's career over the past twenty years has restored to print most of her fiction, travel books, and writings on architecture, gardening and interior decoration. Yet one significant and substantial portion of her accomplishment has remained largely overlooked: Wharton's numerous exercises in literary criticism. Constituting an unusually little-known body of work by an otherwise preeminent American writer, Wharton's many scattered reviews and essays, literary eulogies, and forewords and introductions (to her own works, and to works of others) have never before been collected in a single volume. Covering works of various literary traditions, including eloquent general considerations of fiction and criticism, and embracing novels, volumes of lyric and dramatic verse, and works by other critics of literature, art, and architecture, these critical writings demonstrate the extraordinary range of Wharton's critical interests and intelligence. A searching and comprehensive introductory essay places her critical prose in the context of Wharton's career as a whole, and draws on a wealth of unpublished materials in exploring the uncertainties and inhibitions against which she had to struggle in order to express herself as a critic at all. Assembling her miscellaneous critical writings (including some newly discovered texts), this authoritative edition makes an exceptional contribution not only to the ongoing "Wharton revival" but also to the study of American literature, of literary criticism, and of women as writer's of criticism.

Industry reviews
"By the side of the absolute mastery of plot, character and style displayed in her latest novel, 'The House of Mirth' seems almost crude. Edith Wharton is a writer who brings glory on the name America, and this is her best book. It is one of the best novels of the twentieth century and looks like a permanent addition to literature." New York Times - L. Phelps (10/20/1920)

"For Edith Wharton...there was no genuine and honorable and emotionally fulfilling alternative to the social order...To defy the social ethic was to disturb the foundation of society...But only an imagination that could feel the enormous temptation to do so--had felt it deeply, perhaps, in her own passional life--...could write as compelling an account of both the lure and the danger as 'The Age of Innocence'." R. W. B. Lewis

"There are only three or four American novelists who can be thought of as 'major'--and Edith Wharton is one." Gore Vidal

"Wegener provides not only an invaluable compilation of Wharton's uncollected critical writings but also a sound and thoroughly informed overview of Wharton's critical achievement."Publisher's catalogue - R. W. B. Lewis

"Her essays are of interest chiefly because they enact the intellectual and cultural adventures of a woman of letters, disciplined perceiver of architecture, gardens and interior decoration, and reader of solid books in science and philosophy as well as belles-lettres....[T]hey disclose a novelist who...clung to...'final values' and traditional ways....[T]he critical essay wasn't the happiest medium for her playful severities." New Republic - Daniel Aaron (01/20/1997)

"THE AGE OF INNOCENCE, beneath its fine surface, holds an abyss--the abyss of time, and the tragedy of human transience."
Updike

"Some of these pieces admirably display Wharton's high cultural standards, incisive critical eye, and conservative literary tastes, but many are works only the most devoted Whartonian would need to read." Asimow