In Darkest Africa (2 vols.) or The Quest, rescue, and retreat of Emin, governor of Equatoria.~ 1891 with two steel engravings and 150 illustrations and maps. in two volumes. NY: Charles Scribner and Sons ~ volumes 1, with 547 pages and 2, with 540 pages ~ Art by Edouard Riou (1833-1900) Illustrated with two steel engravings (frontispiece illustrations, with tissue guards), and one hundred and fifty illustrations and maps. ALL 3 FOLDING MAPS ARE PRESENT, as called for... One color folding map in cloth pocket in back of Volume I: "A Map Of The Great Forest Region, Showing The Route Of The Emin Pasha Relief Expedition From The River Congo To Victoria Nyanza." Two color folding maps in pocket in back of Volume II: "A Map Of The Route Of The Emin Pasha Relief Expedition Through Africa"; "A Map Of Emin Pasha's Province."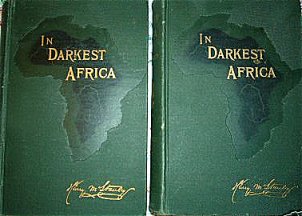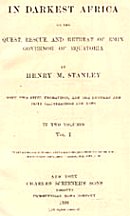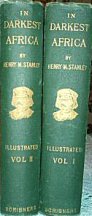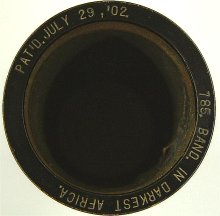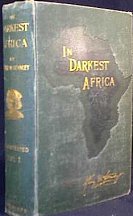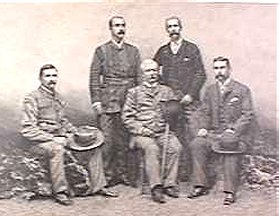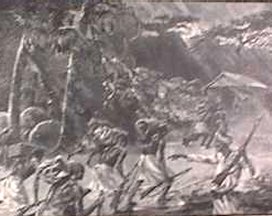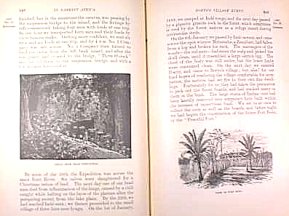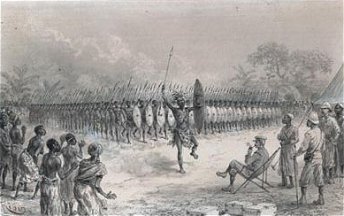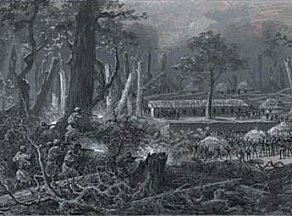 At the turn of the century (the 1890's that is) the interior of the African continent was largely unknown to the American and European public. Accounts of expeditions there meant Danger! Adventure! Intrigue! Readers thrilled by these stories longed to follow in the footsteps of the great explorers and of course one of the greatest was Henry M. Stanley. He had already achieved fame from his quest to find Dr. Livingstone, and in 1888 he led an expedition to come to the aid of Mehmed Emin Pasha. In Darkest Africa is his account of what happened.The Pasha was born Edward Schnitzler in Germany, had assumed the title "Emin Effendi Hakim" (the faithful physician) while employed as a doctor in Khartoum, and had later been appointed the local governor in the southern Sudan. (Confused yet?) He had been forced from Khartoum into retreat to the shores of Lake Albert by a revolt led by the Islamic holy man known as the "Mahdi." Stanley had met Emin on an earlier expedition, and was felt to be the logical choice to lead this new campaign.
Volume One of this two-volume set details the political events that lead up to the revolt, and the progress of Stanley from the mouth of the Congo River to Lake Albert (in present day Uganda) a journey of over 1,400 miles. They traveled by steamers (one being the Stanley, of course), and they had their own steel frame "canoe," which could be broken down into sections for portage. Legends about dwarves living in the forests of central Africa had been widely circulated, and Stanley was certain he had met them in the tribe of the Pygmies near Fort Bodo, one of his most exciting encounters. He also provides descriptions of the wide variety of native peoples, villages and terrain through which he traveled. Marching through the forests he writes:
…sections of the primeval forest separated each village; along the track were pitfalls for some kind of large forest game, or bow-traps fixed for small animals, such as rabbits, squirrels, rats, small monkeys. In the neighbourhood of each village the skewers were plentiful in the ground,…The main approaches to the many villages were studded with these poisoned skewers, which made every one except the booted whites tread most gingerly. Nor could the Europeans be altogether indifferent, for slightly leaning, the skewer was quite capable of piercing the thickest boot-leather and burying the splinters of its head deep in the foot…
Stanley and his men had to contend with disease, desertions, and lack of food, as well as attacks upon them by hostile natives. In an incident that later led to questions about Stanley's judgment, he left a detachment of men at Yambuya to await the arrival of a promised 600 porters with orders for them to rejoin the main party. They never did, and he is careful to document his version of the affair in this book.
Volume Two chronicles Stanley's reaching the Emin Pasha and finally persuading him to abandon Lake Albert in 1889. Again he is zealous in his reporting, including accounts of a personal nature such as his attack of inflammation of the stomach, as well as those of greater interest to the general reader. Again they contend with disasters: at one point they must feed 130 people on a thin butter and milk broth for days on end, at another they fend off a surprise ambush. In all, 1,500 people made the journey that ended in Bagamoyo (present day Tanzania).They travelled through the legendary Ruwenzori range (Uganda), which few Europeans had seen, and which had been the subject of much speculation by everyone from Greco-Roman to medieval Arab scholars:
…The fables that have been woven about it; its relation to the dear old Nile…the Nile of the Pharaohs, of Joseph, Moses, and the Prophets; its being the source whence so many springs of the Nile issue -- its being the creator of the "Sea of Darkness," Lake Albert Edward, from whose bosom the Semliki -- Nile to the West, and the infant Kafur to the East -- emerge…the very mountain before whose shrine Alexander and Caesar would have worshipped -- if the poets may be believed; its rare appearance out of the night-black clouds; its sudden and mysterious apparition…its quaint title -- the Mountains of the Moon, so often sought in vain; its massive and rugged grandeur, and immense altitude: all these explain why Ruwenzori demands more than a brief notice.
Stanley verified that the Semliki River linked Lake Edward to Lake Albert, which was big news to those interested in the sources of the Nile. It took them sixteen days to cross the Semliki valley region:
During that time we had ten separate rainfalls, several of them lasting over nine hours, while it thundered daily.Besides this, when we issued out of the forest, and clung to the grassy foot of the range, at a few hundred feet of altitude above it, we observed that, as far as we could see, the forest extended unbroken, except by the numerous banana plantations…No winds could cool this portion of the valley, or waft the vapours away and clear the atmosphere from an entire corner of the compass, owing to the extent and great height of Ruwenzori…
This is an extremely important book for all those interested in the history of Africa, both for its descriptions of indigenous peoples and terrain and for what it reveals about the imperialist attitudes that shaped the course of events. And not to be entirely irreverent, but if you visit Stanley's grave site in England, you'll notice that his is a giant stone, surrounded, it seems, by pygmy stones. We think that Sir Henry Morton Stanley would find this a fitting tribute to his stature.
Ref: Narrative Press
Other: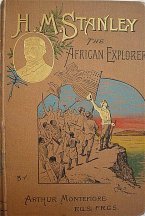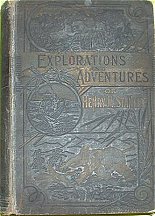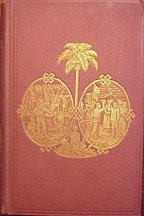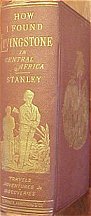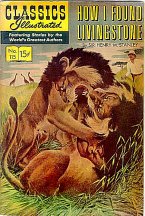 Through the Dark Continent or the Sources of the Nle Around the Great Lakes of Equatorial Africa and Down the Livingstone River to the Atlantic Ocean ~ In two volumes: 1878 ~ New York, Harper & Brothers
Explorations and Adventures of Henry M. Stanley: 1889
How I found Livingston: Travels, Adventures and Discoveries in Central Africa: Including an Account of Four Months Residence with Dr. Livingstone: 1872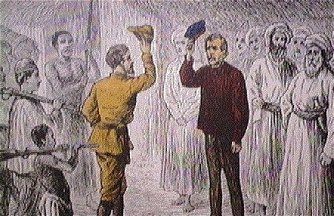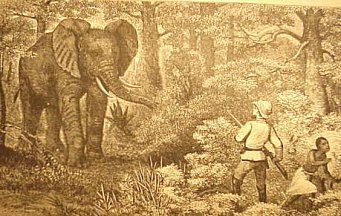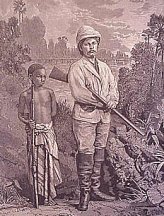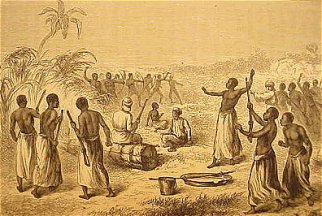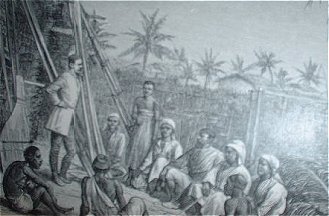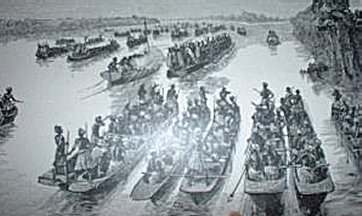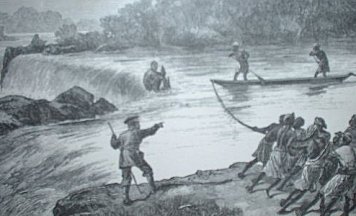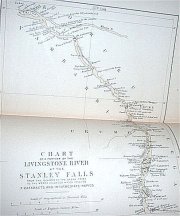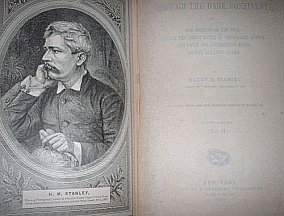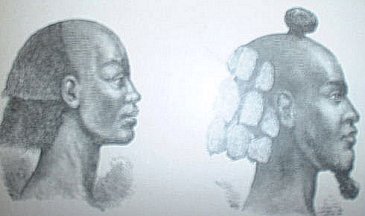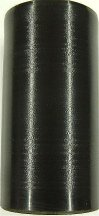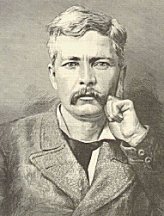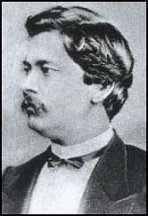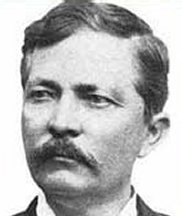 Henry Morton Stanley was born in Denbigh, Wales, in 1841. He became a cabin boy and arrived in New Orleans in 1859. He remained in the United States and served in the Confederate Army during the American Civil War. After the war he became a freelance journalist. In 1866 George Ward Nichols interviewed Wild Bill Hickok about his exploits as a gunfighter. The article appeared in the February, 1867, edition of Harper's New Monthly Magazine. Newspapers such as the Leavenworth Daily Conservative, Kansas Daily Commonwealth, Springfield Patriot and the Atchison Daily Champion quickly pointed out that the article was full of inaccuracies and that Hickok was lying when he claimed he had killed "hundreds of men". Hickok responded to these articles by giving an interview to Henry Stanley. The article appeared in the St.Louis Missouri Democrat in April 1867. It included the following dialogue: "I say, Mr. Hickok, how many white men have you killed to your certain knowledge?" After a little deliberation, he replied, "I suppose I have killed considerably over a hundred." "What made you kill all those men? Did you kill them without cause or provocation?" "No, by heaven I never killed one man without good cause." Stanley now joined the New York Herald and in 1868 accompanied an expedition to Abyssina. He alsovisited Egypt, Palestine, Turkey, Persia and India. On 10th November, 1871, Stanley met David Livingstone in Tanganyika. On his return to the United States he published How I Found Livingstone (1872). Stanley visited Africa again and after exploring Lake Tanganyika he traced the River Congo to the sea. This journey resulted in the book, Through the Dark Continent. After returning to Britain he became a member of the House of Commons for Lambeth. Sir Henry Morton Stanley died in 1904.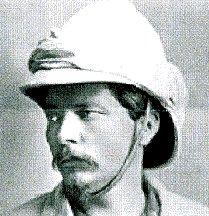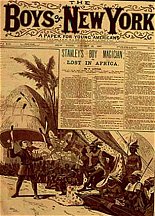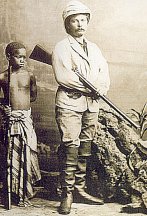 Sir Henry Morton Stanley (1841-1904) American journalist and adventurer, who took New York Herald's mission "to go and find Livingstone". In his diary HOW I FOUND LIVINGSTONE (1872) Stanley presents his story with stoicism, without magnifying his epic adventure of hardships of the journey. He traveled 700 miles in 236 days before he found the ailing Scottish missionary-explorer David Livingstone on the island of Ujiji. After completing his manhunt he uttered his famous greeting: "Doctor Livingstone, I presume!" Stanley was the most effective of explorer of his day, who solved the problems of the Nile and Congo in 1874-77. He helped create Léopold's Congo Free State and British possessions on the upper Nile in the 1880s.

Henry Morton Stanley was born at Denbigh in North Wales, the illegitimate son of John Rowlands and Elisabeth Parry. At the age of five he was consigned to the St. Asaph Workhouse, where he received a fair education and where he became a voracious reader. In 1857 Stanley ran away to sea and led a roving life in America. At the close of the Civil War, Stanley went to Turkey and Asia Minor as a newspaper correspondent. In 1867-1868 he was a special correspondent for the New York Herald. In 1871 Stanley started his expedition to East Africa. He was deserted by his bearers, plagued by disease and warring tribes but he found Livingstone near Lake Tanganyika in Ujiji on November 10, 1871. Together they explored the northern end of Lake Tangayika. Livingstone had journeyed extensively in central and southern Africa from 1840 and fought to destroy the slave trade. Livingstone died in 1873 on the Shores of Lake Bagweulu. His body was shipped back to England and buried in Westminster Abbey. On hearing of his hero's death, Stanley decided to follow up Livingstone's researches on the Congo/Zaire and Nile systems, and at the same time examine the findings of Speke, Burton and Baker. When David Livingstone combined geographical, religious, commercial, and humanitarian goals in his exploration journeys, Stanley created the direct link between exploration and colonization. On his second African expedition, which started in 1874, Stanley journeyed into central Africa to discover suitable colonies for Leopold II of Belgium. He circumnavigated Victoria Nyanza, proving it to be the second-largest freshwater lake in the world, discovered the Shimeeyu River, and traced Congo River from its source to its mouth. He led the first expeditions of the Belgians to 'prove that the Congo natives were susceptible of civilization and that the Congo basin was rich enough to repay exploitation'. His revelation of the commercial possibilities of the region resulted in the setting up of a large trading venture and led to the founding of the Congo Free State. In 1877 Stanley made the first complete traverse of the Iruri River, whose waters flow some 800 miles before joining the Congo in the vicinity of present-day Kisangani. By the time he abandoned the river to go directly for Lake Edward, fifty-two of his men were so crippled by leg ulcers and malnutrition, that he had to leave them on the riverbank at a place he named Starvation Camp. Stanley made in 1886 a successful lecturing tour in the United States. The writer Mark Twain introduced him to the audience in Boston in November by comparing Stanley to Columbus: "Now, Columbus started out to discover America. Well, he didn't need to do anything at all but sit in the cabin of his ship and hold his grip and sail straight on, and America would discover itself. Here it was, barring his passage the whole length and breadth of the South American continent, and he couldn't get by it. He'd got to discover it. But Stanley started out to find Doctor Livingstone, who was scattered abroad, as you may say, over the length and breadth of a vast slab of Africa as big as the United States. It was a blind kind of search. He was the worst scattered of men." Stanley organized the relief expedition in search of Emin Pasha, whom he met on the Albert Nyanza in 1888. In 1890 Stanley was in England. His story about his struggle to find Emir Pasha was published in 1890, the year that Joseph Conrad went to Congo, and later returned to his experiences in Heart of Darkness. Stanley visited in the following year the United States and Australia on lecturing tours. In 1899 Stanley was knighted and in 1895-1900 he sat in Parliament. He died in London on May 10, 1904. Stanley's publications include fiction and nonfiction. His diary, How I found Livingstone, and his account of his journey to the sources of the Nile, THROUGH THE DARK CONTINENT (1878), has been reprinted several times.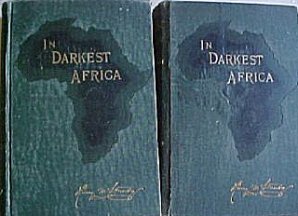 IN DARKEST AFRICA (1890) is a story of Stanley's 1887-89 expedition, and depicts among others pygmies who were still mysterious to the outside world. In adventure books of the nineteenth century, they were usually pictured as dwarfs. Stanley also wrote about the slave trade. In his book KALULU, PRINCE, KING, AND SLAVE (1874), set in Central Africa, Stanley told a story about Selim, a young Arab boy from Zanzibar. Selim is taught to accept slavery, but on his journey in the Central Africa Selim himself is captured as a slave. He escapes, befriends an African prince, Kalulu. During his adventures he learns a new, critical view of his family's values and attitudes to slavery. - The story was based on Stanley's observation made during his historical search for Livingstone. In true-life Kalulu, ex-slave acquired in this journey, visited the US and Britain but was drowned on Stanley's second expedition in 1874.