Isla May Mullins: Wife of author: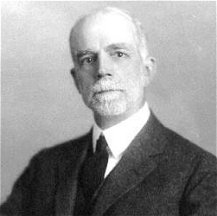 Edgar Young Mullins
(b. Franklin County, Miss., Jan. 5, 1860; d. Louisville, Ky., Nov. 23, 1928). Minister, seminary president, and professor. Son of Seth Granberry and Cornelia Blair (Tillman) Mullins, he moved with the family to Corsicana, Tex., when he was eight years of age. His minister-teacher father, a Master of Arts graduate of Mississippi College, encouraged each of the nine children to obtain an education. When Mullins was born, following the birth of three daughters, his father and mother dedicated him to God with the prayer that he might become a minister. Helping to pay expenses for his sister's college education, he worked while attending grade and high school and became an expert telegrapher with a man's pay at 15. After obtaining his basic college education at Agricultural and Mechanical College of Texas from 1876 to 1879, Mullins worked as telegraph operator while accumulating funds for his anticipated preparation for the practice of law.

Under the preaching of William Evander Penn, a notable Baptist evangelist, Mullins was converted in a revival meeting in Dallas, Tex., and was baptized by his father at Corsicana, Nov. 7, 1880. After feeling called to the ministry a few months later, he entered Southern Baptist Theological Seminary in the fall of 1881, and he was elected by the student body as manager of the mess hall at the close of his first year, a position he continued to fill until his graduation in 1885. At his physician's advice, Mullins gave up his commitment to foreign mission service in Brazil and accepted a call to the pastorate of Harrodsburg (Ky.) Baptist Church. Soon after, on June 2, 1886, he married Isla May Hawley of Louisville, by whom he had two sons, both of whom died at an early age. From the Harrodsburg church Mullins was called to the pastorate of Lee Street Baptist Church, Baltimore, Md., in 1888, where he served for seven years. He then accepted the position of associate secretary of the Foreign Mission Board, Richmond, Va., but felt unsuited for the task although deeply devoted to foreign missions, and almost immediately became pastor of the Baptist church at Newton Center, Mass., where he served from 1895 to 1899. This pastorate especially appealed to Mullins, since it was the home of Newton Theological Institution and near Harvard, Wellesley, and Brown. For three years the challenge of this situation prepared Mullins for his call in 1899 to become president of Southern Baptist Theological Seminary.

The election of Mullins to the presidency of the seminary came unexpectedly and without his knowledge or consent. He succeeded William Heth Whitsitt, president from 1895 to 1899. Whitsitt had resigned under pressure in the midst of a bitter controversy over "a question in Baptist history." Mullins, as the new president, became professor of theology as well as executive head of the institution. His brilliance as teacher and writer, his administrative ability, and his firm but conciliatory attitude soon won the confidence of all and gave him a place of leadership in the denomination. He served as president of the Southern Baptist Convention from 1921 to 1924, and as president of the Baptist World Alliance in 1928.

Under Mullins' guidance, the seminary faculty increased from six to 12 professors, and enrolment from 256 to 501. He increased seminary endowment from $464,428.64 in 1899 to $1,803,768.09 in 1928, and largely through his own efforts made possible the endowment of the James Buchanan Harrison Chair of New Testament Interpretation and the Chair of Sunday School Pedagogy. He organized and promoted a building campaign for the removal of the seminary from its overcrowded downtown site to its present spacious campus of 58 acres known as The Beeches, with its Georgian buildings valued on completion in 1926 at $2,061,118.24.

In addition to numerous articles for the press, Mullins' published works include Why Is Christianity True? (1905); The Axioms of Religion (1908); Baptist Beliefs (1912); Freedom and Authority in Religion (1913); Commentary on Ephesians and Colossians (1913); The Life in Christ; The Christian Religion in its Doctrinal Expression; Talks on Soul Winning (1920); Spiritualism, A Delusion (1920); Christianity at the Crossroads (1924).