The Land of Poco Tiempo ~ New Mexico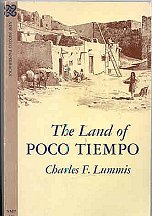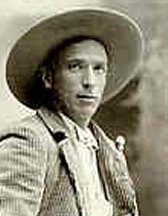 OTHER:
A Tramp Across the Continent ~ reprinted by the University of Nebraska Press
Some Strange Corners of Our Country: The Wonderland of the Southwest
Letters from the Southwest

Ref Links and Online eText Sources for Lummis articles and poems
"Glints of Nahant," The Atlantic Monthly, Aug. 1883
"5.59," Scribner's Magazine, Oct. 1890
"In Camp," Scribner's Magazine, June 1891
"The Land Of Poco Tempo," Scribner's Magazine, Dec. 1891
"The Indian Who Is Not Poor," Scribner's Magazine, Sept. 1892
"The Wanderings Of Cochiti," Scribner's Magazine, Jan. 1893
"The Cities That Were Forgotten," Scribner's Magazine, May 1893
"Down the West Coast," Harper's New Monthly Magazine, Feb. 1895
"The Awakening of a Nation, Part I," Harper's Magazine, Feb. 1897
"The Awakening of a Nation, Part II," Harper's Magazine, March 1897
"The Awakening of a Nation, Part III," Harper's Magazine, April 1897
WestWeb: A large collection of resources about the study of the American West.
Multicultural American West: Resources related to a multicultural and intercultural perspective on the American West.
American Indian History Resources
Indian Education Policy The Use of Off-Reservation Schools, 1870-1933
Carlisle Indian School
Lummis's 'Tramp Across the Continent'
From the Charles Lummis Website:
As a reporter for the Los Angeles Times, Lummis came close to meeting Geronimo. But the Apache warrior eluded capture during the couple of months that Lummis was on the scene covering the Apache War. This is his paean to the famous warrior -- and the vanished frontier. Lummis finished the poem, 32 stanzas in all, in the final months of his life. Here are excerpts.

Man-Who-Yawns (1928) ~ Geronimo
The Desert's mighty Silence;
no fuss of man can spill
A hundred Indians whoop and sing,
And still the Land is still;
But on the city drunk with sound
the whisper is a shout --
'Apaches on the war-path!
Geronimo is out!'

Brave rode our wiry troopers --
they rode without avail;
Their chase he tweaked it by the nose,
and twisted by the tail;
Around them and around he rode --
A pack-train putters slow,
And 'horse and man of ours must eat' --
'Ahnh!' said Geronimo.

They never say a hair of him,
but ever and oft they felt --
Each rock and cactus spitting lead
from an Apache belt,
Where never sign of man there was,
nor flicker of a gun --
You cannot fight an empty hill;
you run -- if left to run!

A prophet of his people, he,
no War-Chief, but their Priest,
And strong he made his Medicine,
and deep the mark he creased --
The most consummate Warrior
since warfare first began,
The deadliest Fighting Handful
in the calendar of Man.

The Desert Empire that he rode
his trail of blood and fire,
Is pythoned, springs and valleys, with
the strangle-snake of wire.
The Fence has killed the Range and all
for which its freedom stood –
Though countless footsore cowboys mill
in mimic Hollywood.

A Tragedy? What wholesale words
we use in petty ways –
For murder, broken hearts of banks,
and disappointed days!
But here an Epoch petered out,
An Era ended flat;
The Apache was the Last Frontier –
The Tragedy is that!
The Lummis / Harrison Gray Otis / Burroughs Connection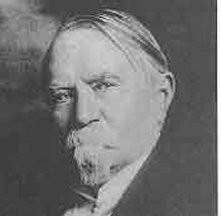 Harrison Gray Otis, legendary editor and publisher of the Los Angeles Times hired Lummis to work as a reporter for the Times on the day he completed his 3,507-mile walk from Cincinnati to Los Angeles. Interestingly, it was the Otis estate in the San Fernando Valley that Ed Burroughs would purchase and rename Tarzana Ranch in 1919. Otis was widely regarded as a tyrannical bully who often used underhanded tactics and the pages of his newspaper to unfairly attack and undermine his opponents. In fact, Theodore Roosevelt, is quoted as saying that Otis "is a consistent enemy of men in California who have dared resolutely to stand against corruption and in favor of honesty." It is not surprising then that Lummis was given the assignment of defending and whitewashing the character and public service record of the city's corrupt police chief, Edward McCarthy, in the pages of the Times. Despite the great waves of antagonism toward Otis, he and his popular new journalist were a strong voice in preaching tolerance of Chinese immigrants and black laborers. The Times was also a powerful influence in the taming and civilizing the "wild west" city of Los Angeles in the late 19th century.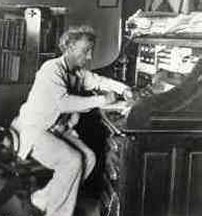 Charles Fletcher Lummis, in 1884, he walked from Ohio to California in a pair of knickerbockers and street shoes to take a job as a reporter for the Los Angeles Times. He gained a national following with weekly letters about his escapades along the way. A New England Yankee by birth, he gained a deep appreciation for both the natural beauty and cultural diversity of the Southwest, where he remained for the rest of his life. Lummis almost always attired in his trademark well-worn, dark green, Spanish-style corduroy suit, soiled sombrero and red Navajo sash, went on to become one of the most famous and colorful personalities of his day as a book author, magazine editor, archaeologist, preserver of Spanish missions, advisor to President Theodore Roosevelt and a crusader for civil rights for American Indians, Hispanics and other minority groups. He was open and accepting of all people, flamboyent, bombastic and an asset to the development of Los Angeles, its library, the Southwest Museum and the peaceful relocation of the native Americans to reservations. (He had been appointed to that task by his Harvard classmate, Teddy Roosevelt.) A new biography of Lummis, American Character, was published in the spring of 2001. Publisher's Weekly called it "a compulsively engaging and spirited biography of a man as colorful as he was influential."

Apostle of the Southwest From the Obituary that appeared in the New York Times, November 1928:
"Charles Lummis was one of the first 'discoverers' of the southwest. Many a person had traveled through Arizona and New Mexico before he did. A few had written of it glowingly. But Mr. Lummis combined the skill and instinct of a journalist with a deep love of the country."

Web Ref: The Charles Lummis Website