Official Edgar Rice Burroughs Tribute and Weekly Webzine Site
Since 1996 ~ Over 15,000 Web Pages in Archive

FEATURING ERBzine WRITERS
ARCHIVE | ART | ART2 | BB | BIBLIO | COMICS | CONS | ERB | ERB2 | FILM | FILM2 | PULPS | WRITERS | YEARS
Weekly ERBzines | Eclectica | Cartoons


www.ERBzine.com/cards/writers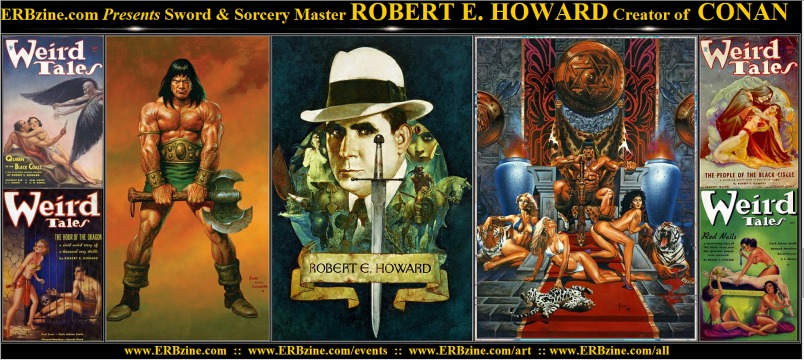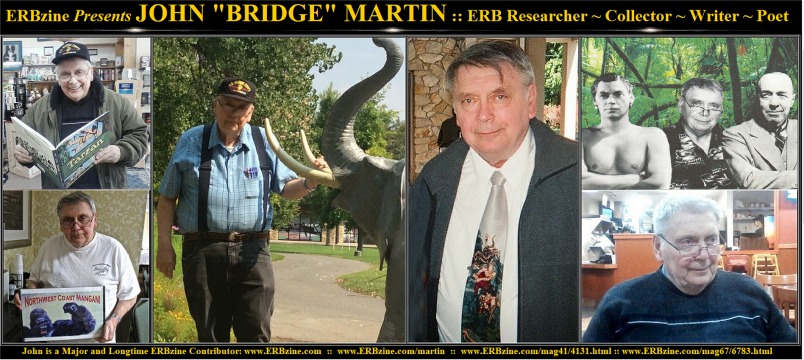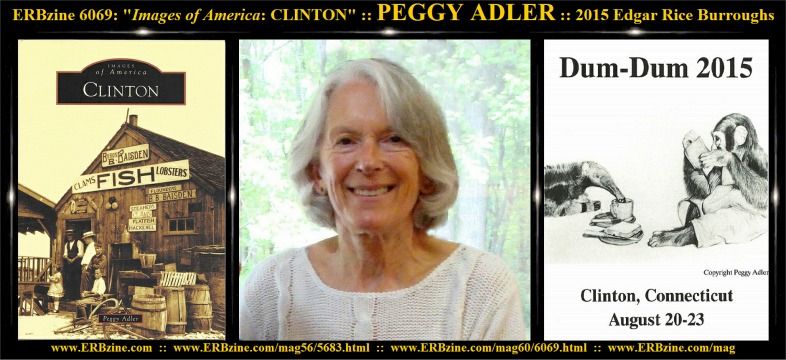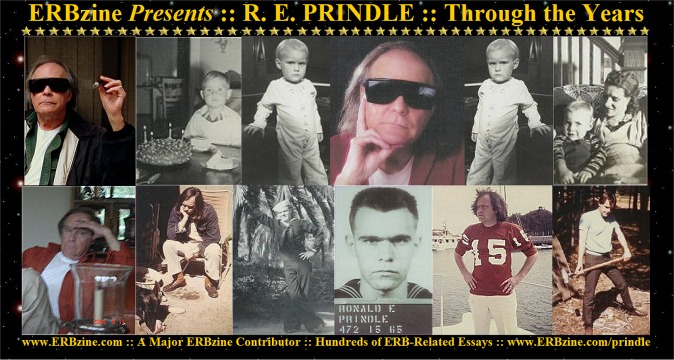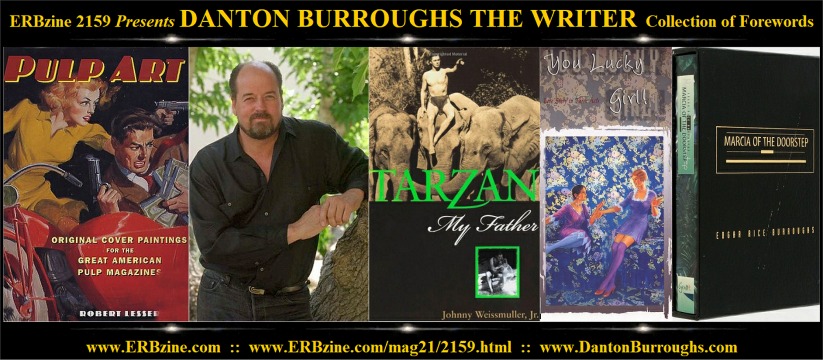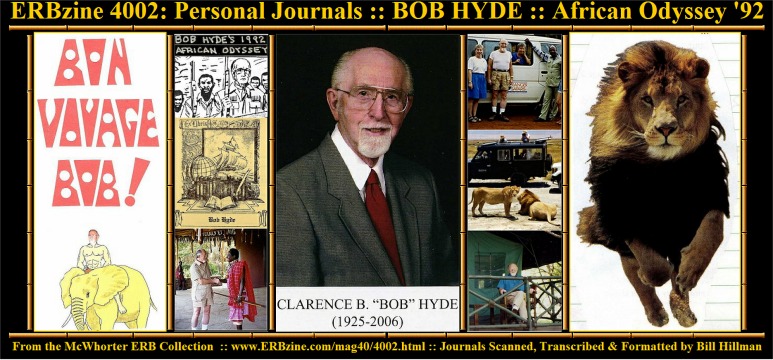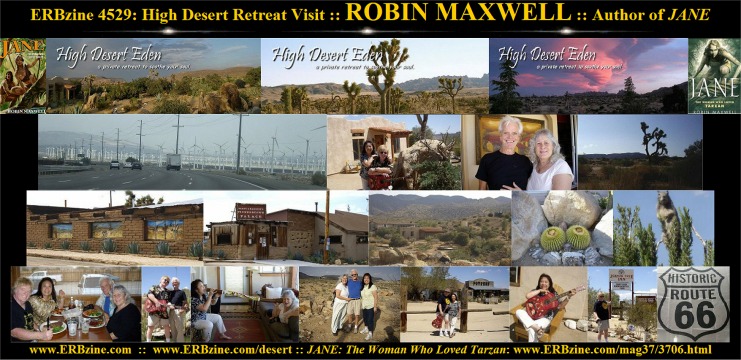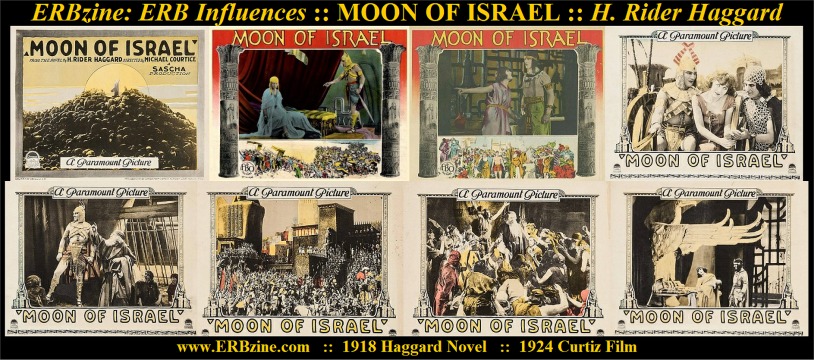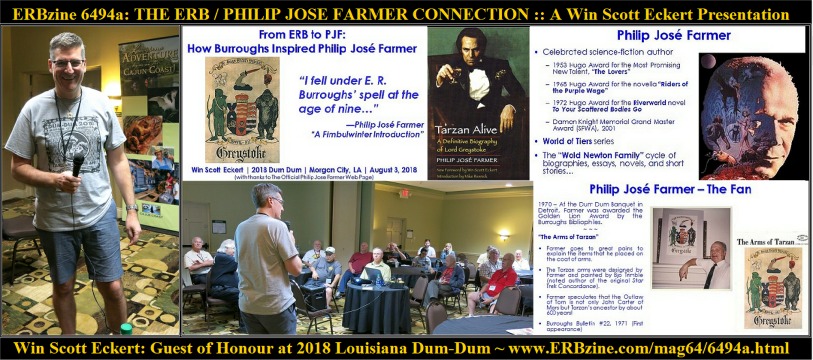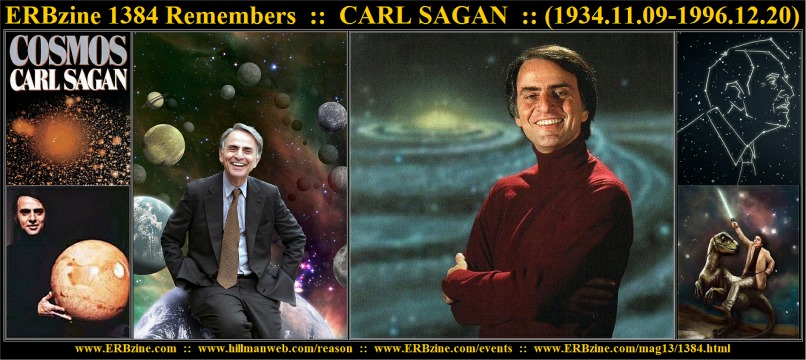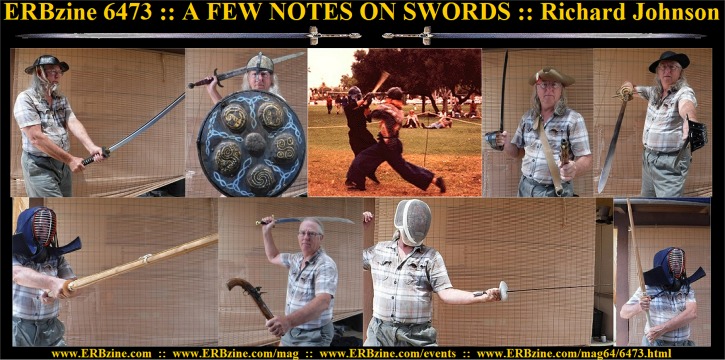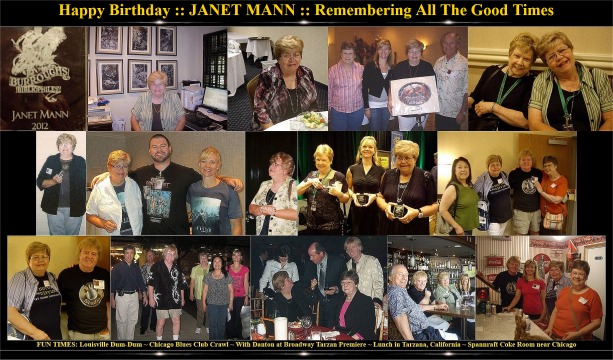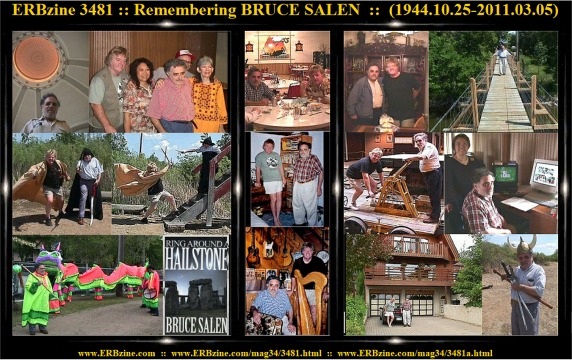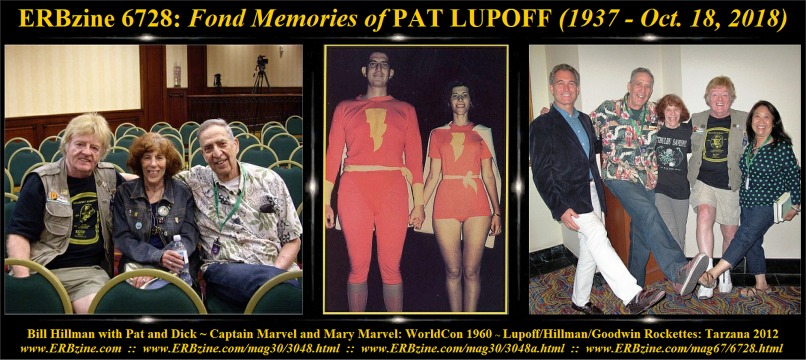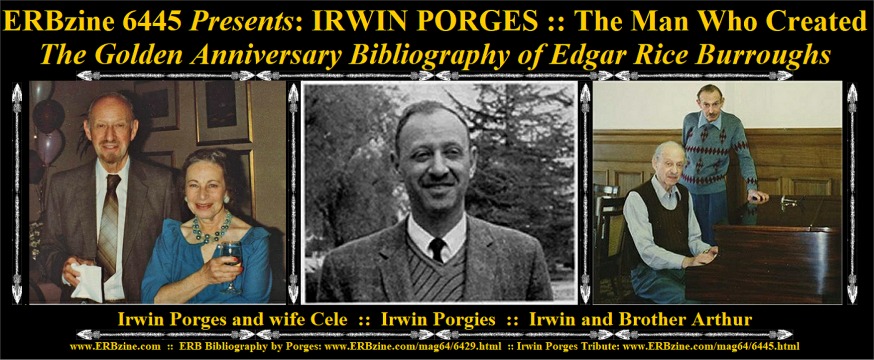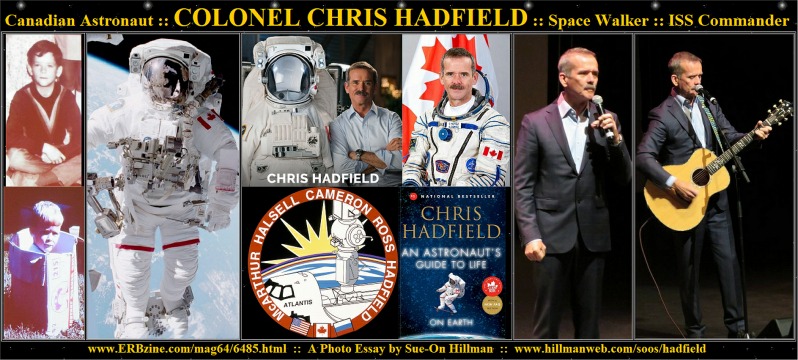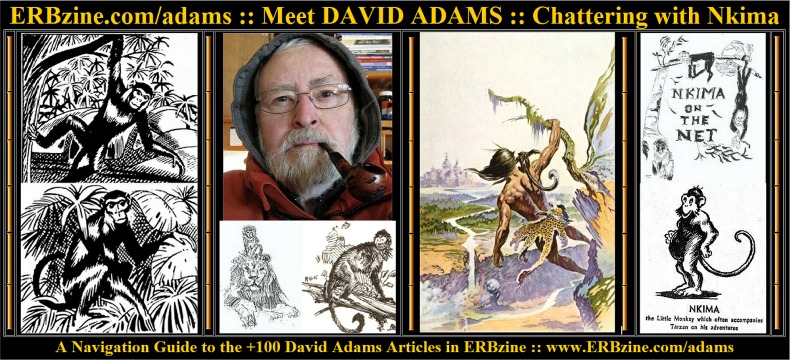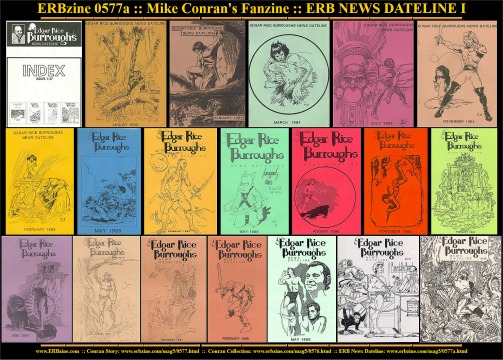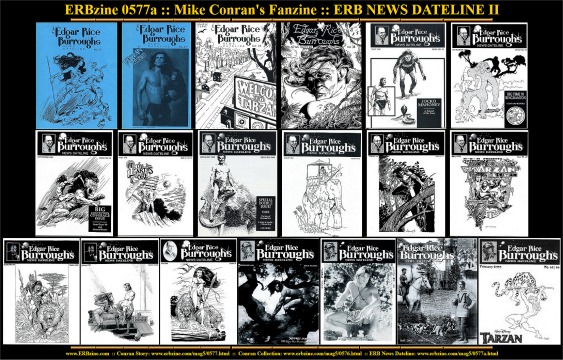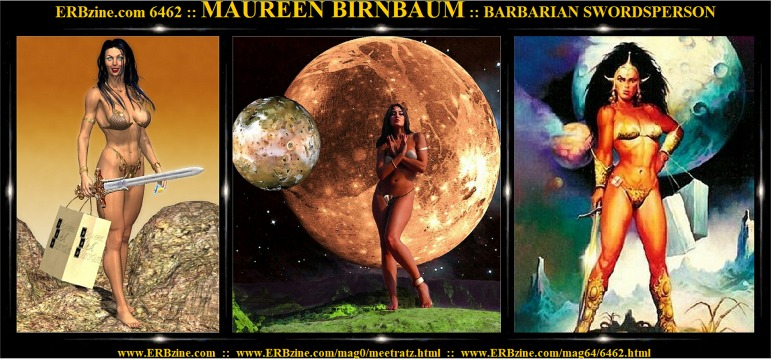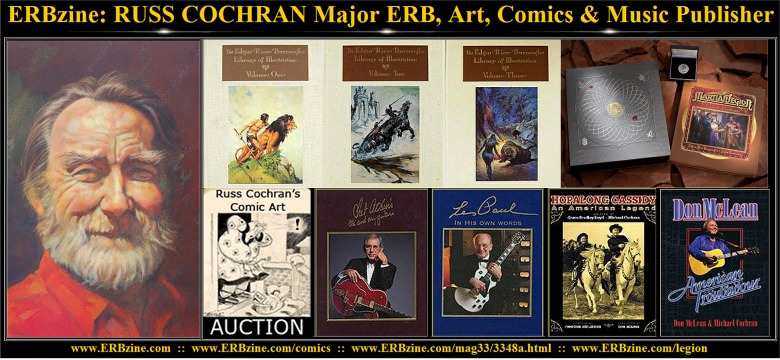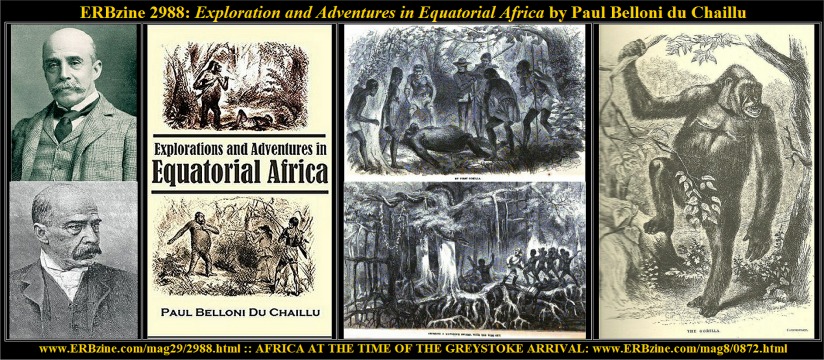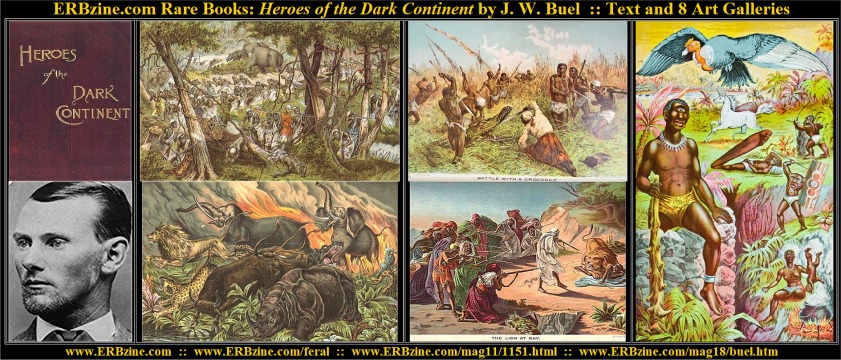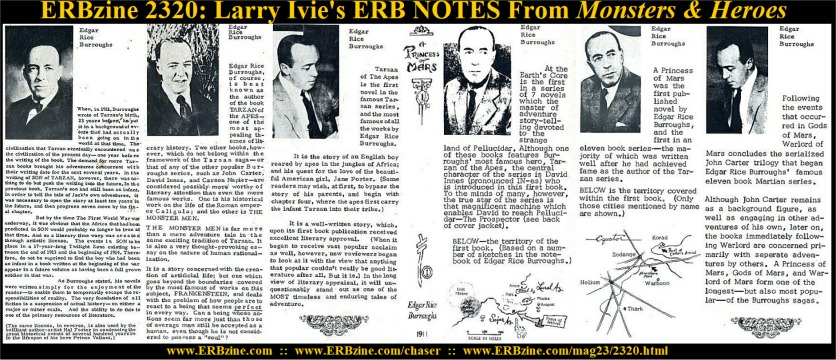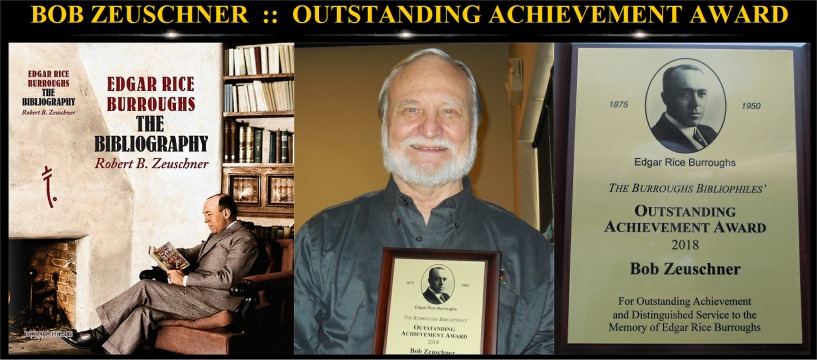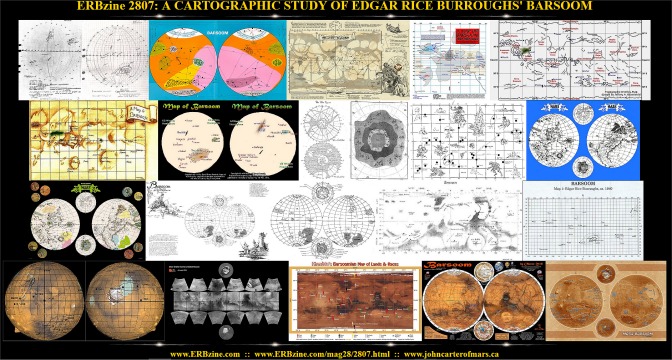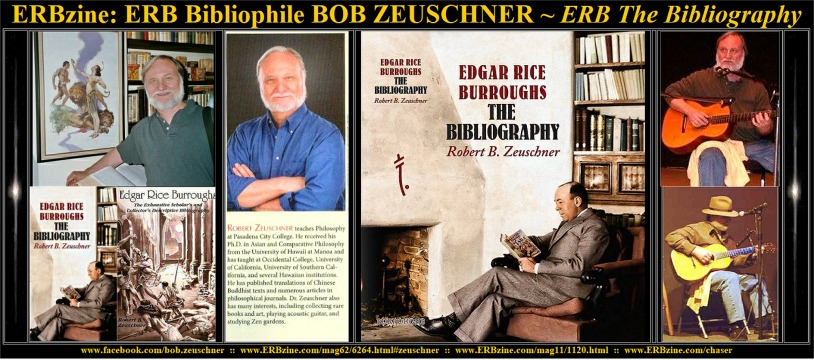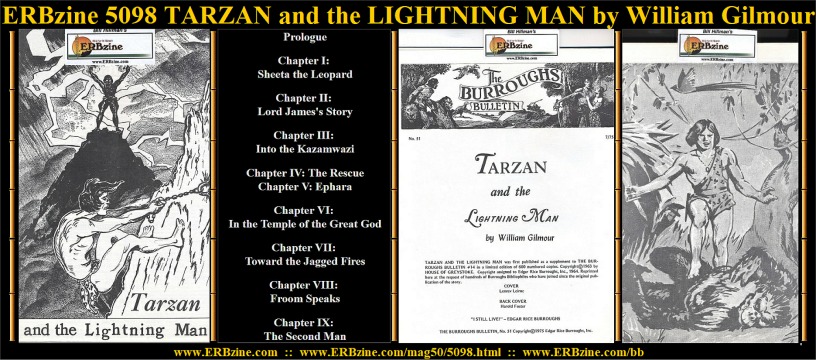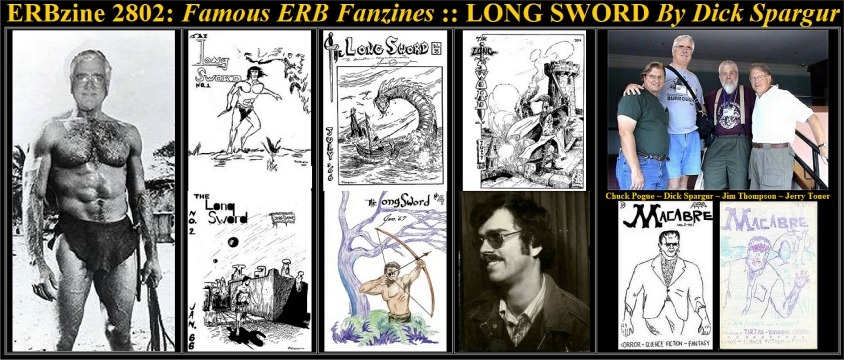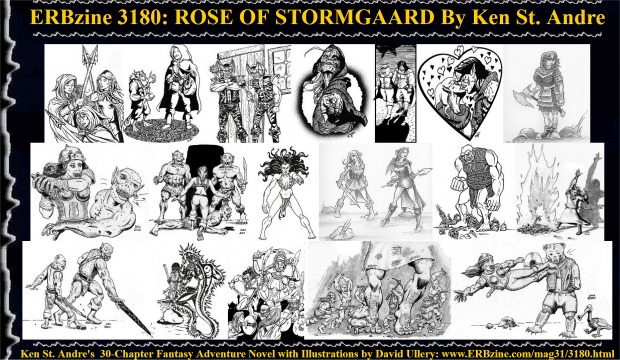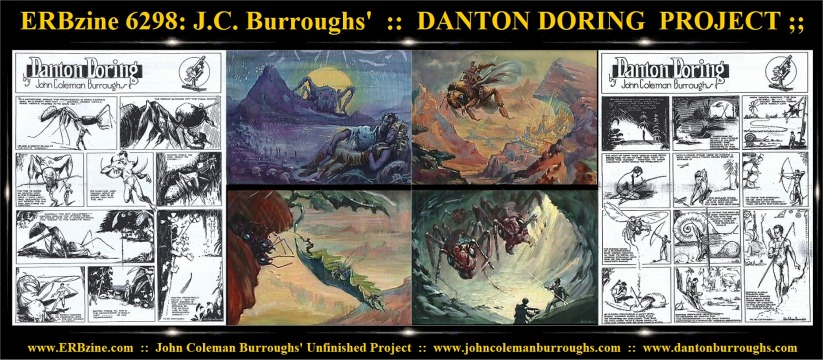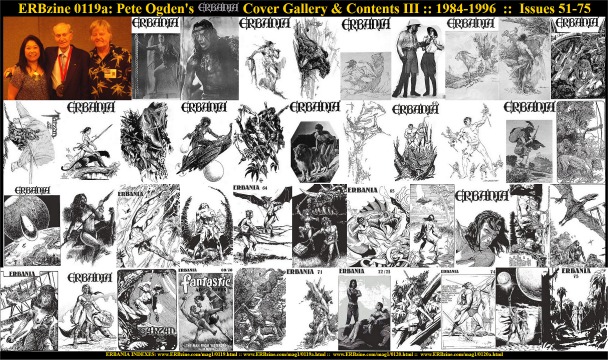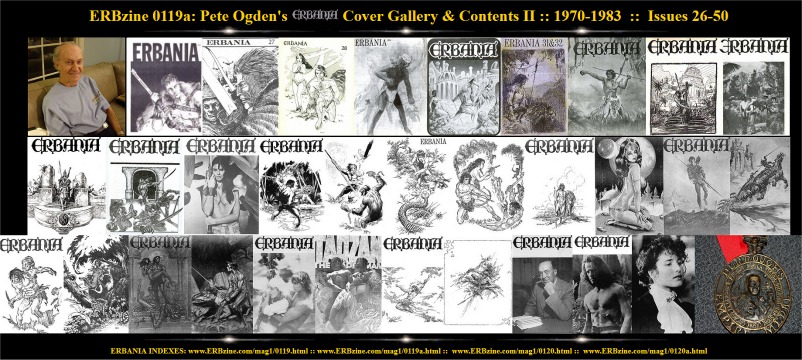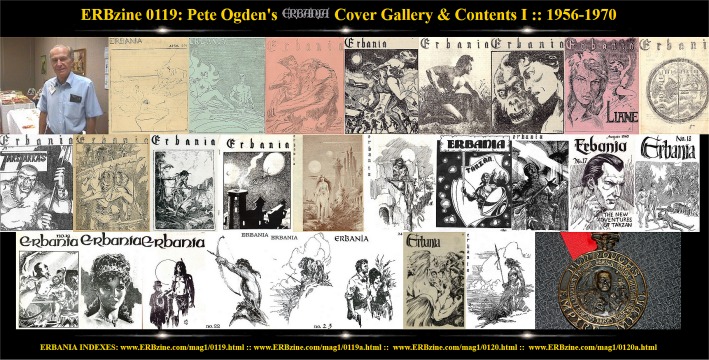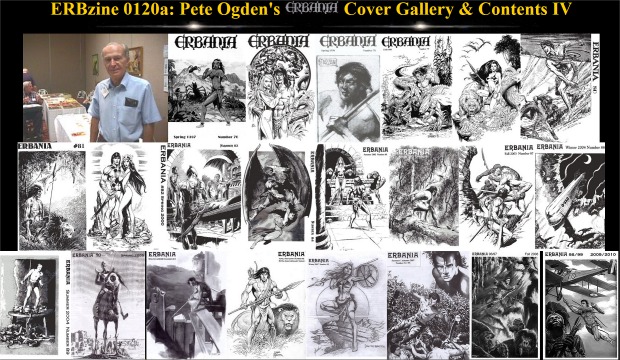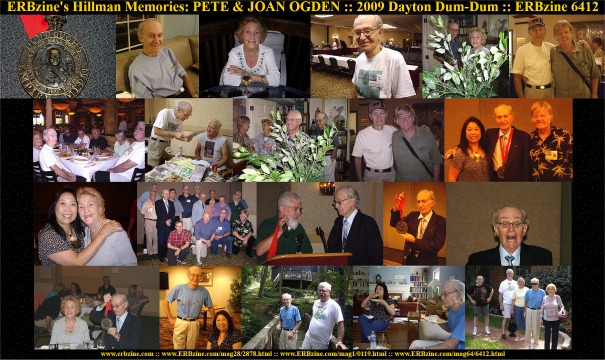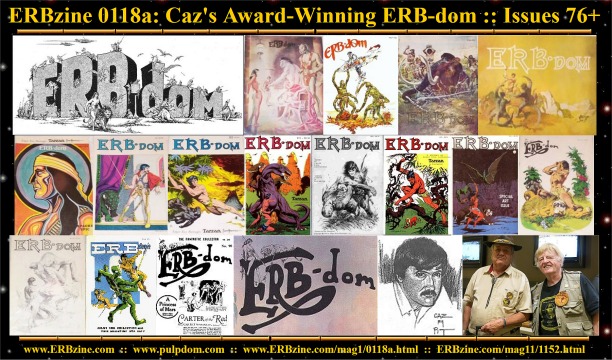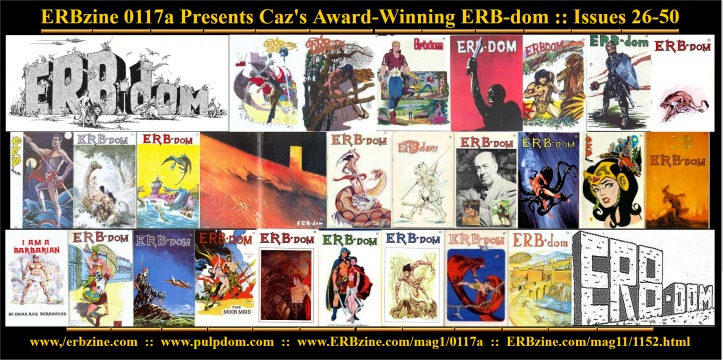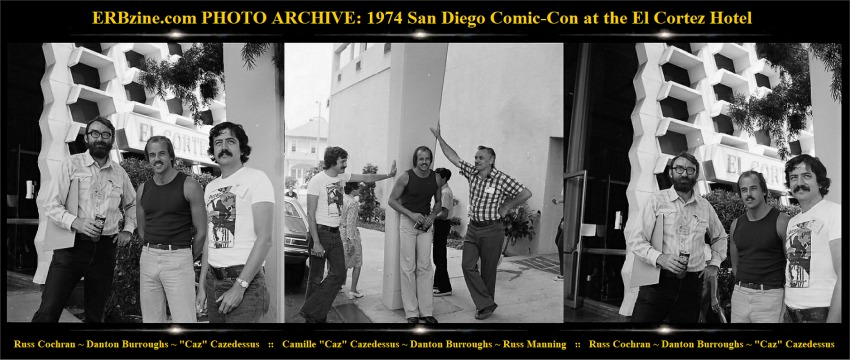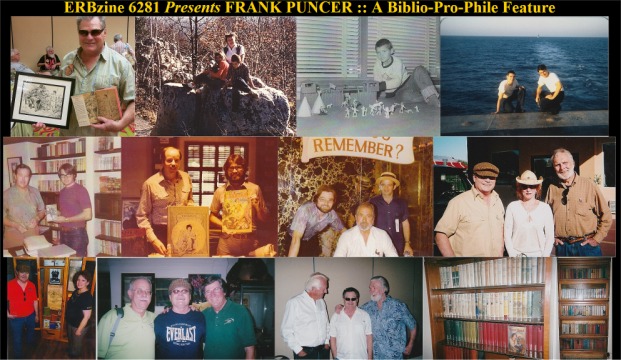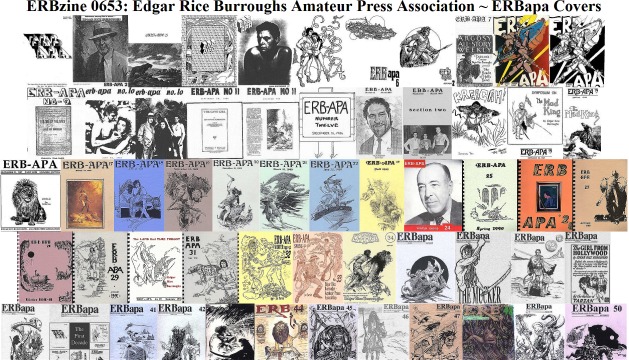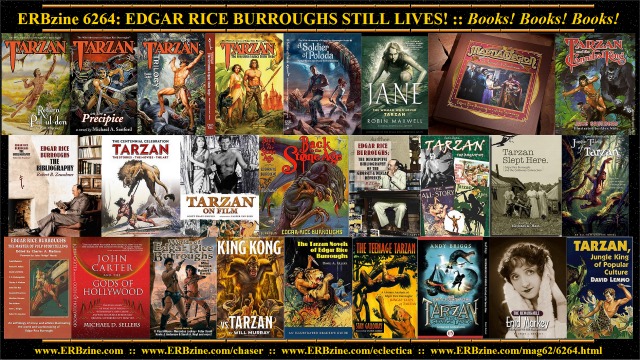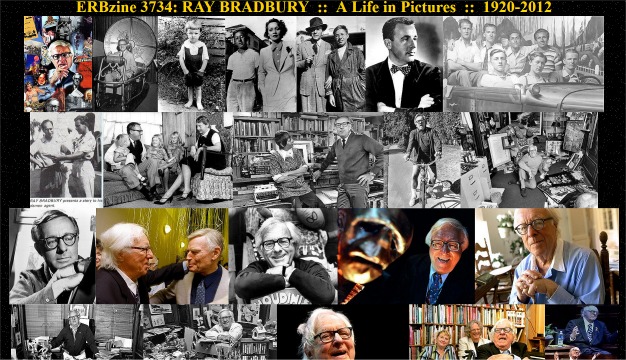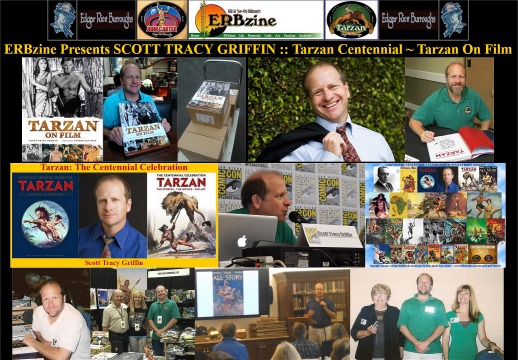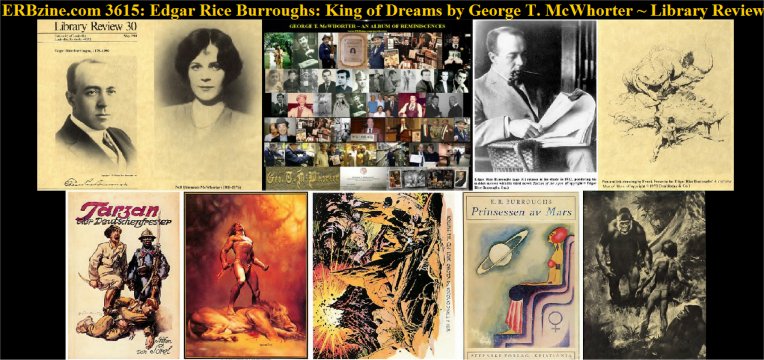 .

ERBzine Contributor Index
ROGUES GALLERY
Parts I - IV
www.erbzine.com/mag4/0467.html
and
www.erbzine.com/mag56/5639.html
Since 1996 our world-wide readership has attracted many contributors:
Burroughs family members ~ writers ~ artists ~ scholars and researchers ~
journalists ~ screenwriters ~ actors ~
astronauts ~ scientists ~ free thinkers ~ historians ~ photographers ~
travellers ~ sculptors ~ archivists ~ fans ~ collectors ~ curators ~ etc.
These mosaics feature just a few of the fascinating contributors to whom we owe a debt and
have helped make possible our massive weekly turnout of ERB-related material.
A bibliography of some of their contributions is featured at:
www.ERBzine.com/tribe1
and
www.ERBzine.com/tribe2
or the Slower-Loading, One-Page Alternate
www.ERBzine.com/mag4/0456.html

.
.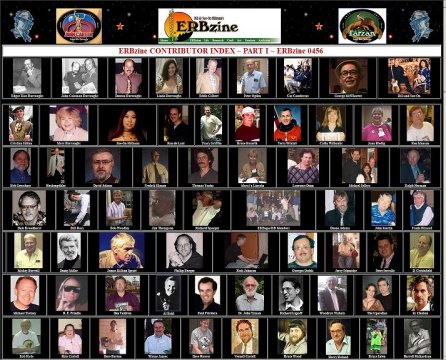 Poster | Web | Card | Thumbnail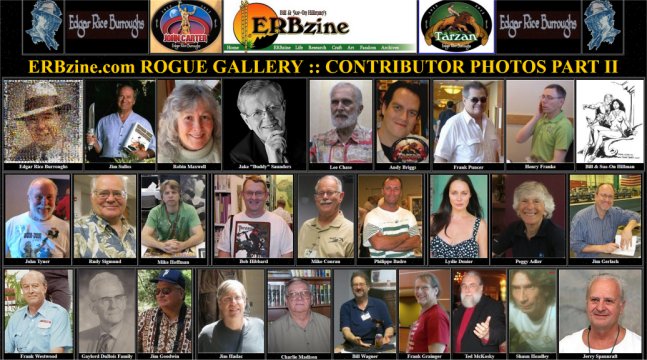 Poster | Web | 5" | Card | Thumbnail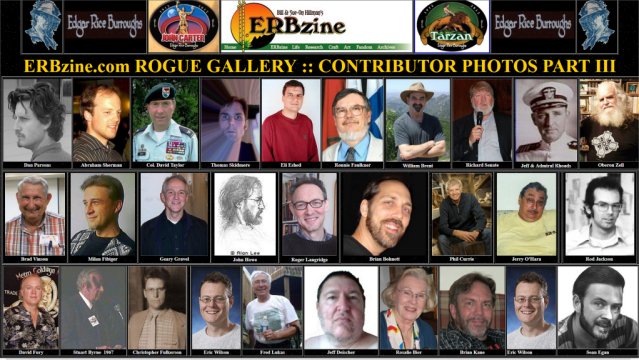 Poster | Web | 5" | Card | Thumbnail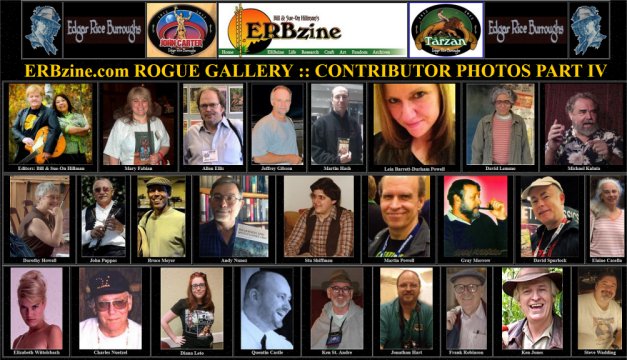 Poster| Web | 5" | Card | Thumbnail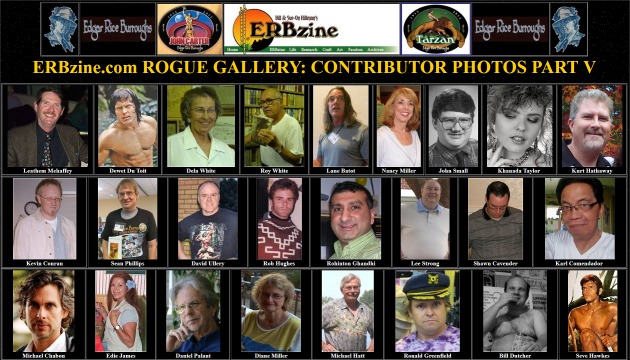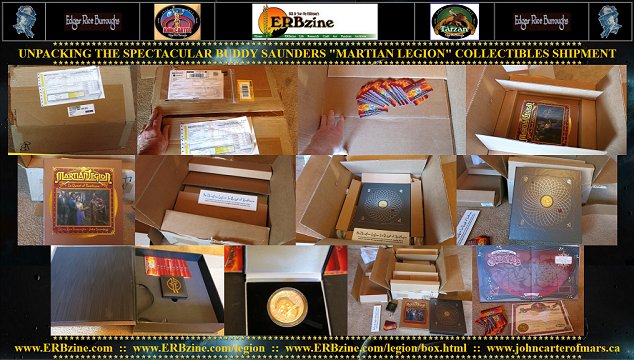 THE MANY FACES OF GEORGE T. McWHORTER AS SEEN BY ATTENDEES OF
THE 2012 TARZANA CA DUM-DUM
IN GEORGE'S REMARKABLE VIDEO REMOTE FROM THE UNIVERSITY OF LOUISVILLE
.
.


.
.
.

..

Poster | Web | Card | Thumbnail

DEN VALDRON'S
FANTASY WORLDS OF ERB
www.erbzine.com/mag14/1402.html

* Den Valdron, Fellow-Manitoban, is a major contributor to ERBzine.
* He has written millions of words spread across hundreds of our Webpage features -- all of this devoted to the life and works of Edgar Rice Burroughs:
* Influences ~ Contemporaries ~ Reviews ~ Barsoom ~ Tarzan ~ Amtor ~ Pellucidar ~ Caprona ~ plus two full-length 100,000 word Barsoomian novels.
*Enter the portal to all these articles and novels at ERBzine 1402

Paul Privitera Art from: ERBzine 2708
..


.

Poster | Web| Card | Thumbnail

Charles Robert Darwin (February 12, 1809 - April 19, 1882)

Edgar Rice Burroughs Personal Library: Shelf D1
http://www.erbzine.com/dan/d1.html
Ed Burroughs was greatly influenced by the discoveries of Charles Darwin and these ideas figured prominently in his teaching geology at MMA in the 1890s and in the later novels he wrote about Tarzan, the Mangani and primitive man.

From the ERB Bio Timeline: 1899: January: "Darwin's Descent of Man" is added to Ed's book collection.
Ed's notation: "E. R. Burroughs Jan '99" appears on the flyleaf. Beneath the notation is a pencil drawling by Ed of a large monkey or ape in a typical position, somewhat crouching, knuckles resting on the ground. On the right of the drawing he had written "Grandpa"
A later edition is given to son Hully with inscription "To Hully from mom and pop 1929"
www.ERBzine.com/dan
.


Poster | Web | 5" | Card | Thumbnail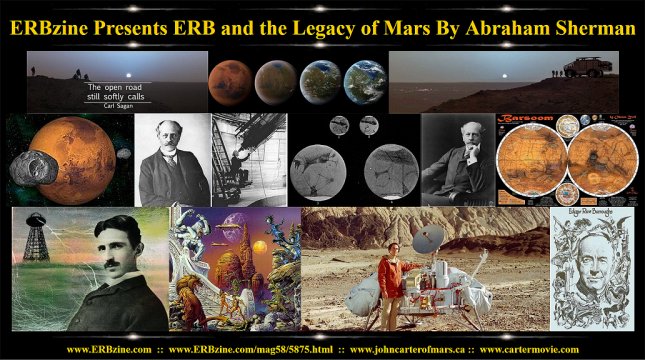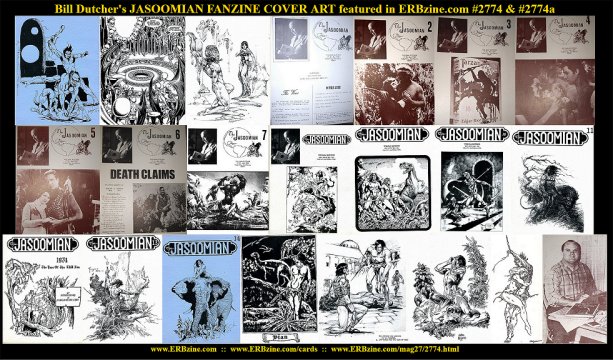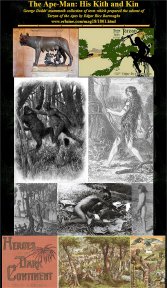 .
ARCHIVE | ART | ART2 | BB | BIBLIO | COMICS | CONS | ERB | ERB2 | FILM | FILM2 | PULPS | WRITERS | YEARS
Weekly ERBzines | Eclectica | Cartoons



BACK TO CONTENTS
.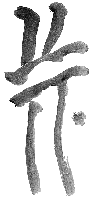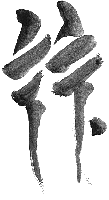 BILL HILLMAN
Visit our thousands of other sites at:
BILL AND SUE-ON HILLMAN ECLECTIC STUDIO
ERB Text, ERB Images and Tarzan® are ©Edgar Rice Burroughs, Inc.- All Rights Reserved.
All Original Work ©1996-2018 by Bill Hillman and/or Contributing Authors/Owners
No part of this web site may be reproduced without permission from the respective owners.